Student Gets a Taste of His Future Career with DC Internship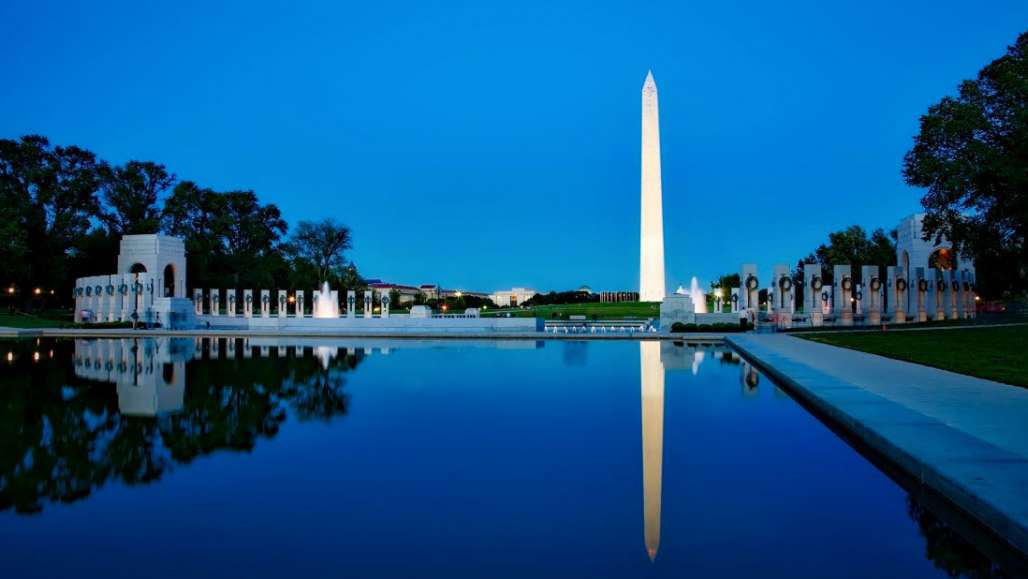 Every year, more than 1,000 students from across the globe travel to Washington, DC, to complete internship programs through The Washington Center. Joshua Given '18 was a participant last summer in an immersive 10-week program.
Given had an interest in criminal justice out of high school, and earned an associate's degree in criminal justice from Mt. Wachusset Community College. Upon attending Keene State to pursue his bachelor's, he happened to take a few political science classes and became fascinated with the topic.
"I've always been interested in politics and I thought I knew a lot about it. When I took US Government and US Politics and got a more in-depth understanding of our government, I decided to double major in political science," he said.
Given first learned about internship opportunities with The Washington Center at an information session featuring a panel of Keene State students who had done the program. "They talked about their experiences, and I thought it was pretty cool that you could get a job working in DC, so that got me excited to apply."
During the 10-week program, Given worked with three other interns for Rahm Emanuel, the Major of Chicago, who has a satellite office in DC. They were responsible for grant research, tracking the news cycle, and keeping tabs on 2017 Appropriations and the changing healthcare bills being introduced in Congress at the time. The interns also took turns compiling morning press briefings to distribute to upper-level officials in Chicago.
"It was very hands-on," said Given. "The skills I gained at Keene State, mainly learning how to prepare for class and study, helped me succeed in this internship. We worked on a lot of the memos and reports that helped the Mayor's office make important policy decisions."
In addition to the full-time internship, Given took a class at The Washington Center that met every Wednesday night. Fridays were reserved for seminars. The best part of the experience was feeling like he was a part of the governing body and getting to work on projects that he really cared about.
"There's a vibe in DC that you are in the heart of the country, that you are a part of something big. You could be on the subway and not know that you're next to someone who works at one of the museums, or for a cabinet member, or even at the White House," said Given.
With a double major in criminal justice studies and political science, Given is thinking about going to graduate school or pursuing a job in the justice department after he graduates in May.
What is his advice for underclassmen thinking about a career in politics? "Definitely do an internship with The Washington Center! I wish I had known about it earlier so I could have done it every summer. It's worth trying it to see if you are interested in government work. Don't be afraid to go after the opportunity and have that experience."
Related Stories