Dr. Nancy Fey-Yensan Named as Provost and Vice President for Academic Affairs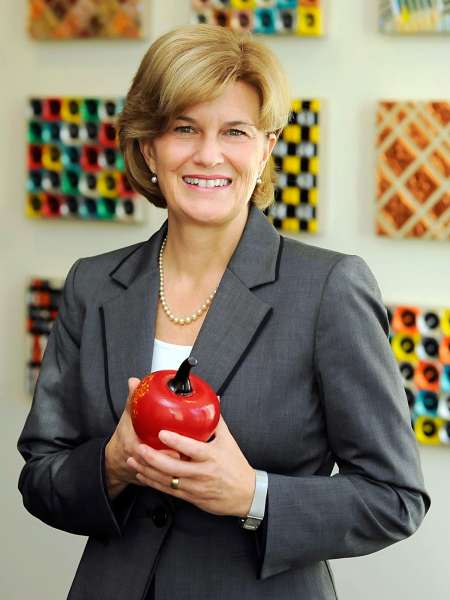 Former UNC Charlotte Dean Brings More Than 30 Years of Academic Leadership to College
Keene, NH, April 4, 2018: Keene State College announces Dr. Nancy Fey-Yensan as its provost and vice president for academic affairs. She takes over the role from an acting appointment held by Dr. William Seigh, a longtime member of the community and accomplished Dance Program faculty member. For almost seven years, Dr. Fey-Yensan served as dean of the College of Health and Human Services at University of North Carolina at Charlotte. Dr. Fey-Yensan will begin her post at Keene State College on July 1, 2018.
"I am thrilled to welcome Dr. Fey-Yensan to Keene State. I am confident that she will serve Keene State's students, and our larger community, very well. She understands the significance of a public liberal arts education, and she has the proven leadership experience and energy to build upon the strong academic programs we already offer at Keene State," said Keene State College Interim President Melinda Treadwell. "Dr. Fey-Yensan will help lead our campus forward to an increasingly exciting future. She is eager to connect with a wide range of constituents within the college, and with partners, as we rapidly advance the College. Her vision and many demonstrated successes are student- and community-centered and her work at UNC Charlotte and beyond clearly demonstrates her commitment to the values that we hold at Keene State."
Prior to her appointment with UNC at Charlotte in August of 2011, Dr. Fey-Yensan was the associate dean of the College of Human Science and Services at the University of Rhode Island (URI), also serving URI as interim dean of the College of the Environment and Life Sciences for one year. Her 15-year tenure at URI was preceded by 11 successful years as a Cooperative Extension faculty member at the University of Connecticut where she served limited income communities in Hartford and New London.
"I am very much looking forward to starting my work at Keene State. I feel fortunate to be selected to work for an institution that is focused on offering a high-quality college education while making the experience accessible to as many promising students as possible. I see the ways that Keene State truly prepares students for successful careers and lives - I am eager to contribute to these successes and provide my leadership and administrative experience to grow and develop the very best in our faculty and students," said Dr. Fey-Yensan.
Dr. Fey-Yensan earned both her BS and Master of Science in Nutritional Sciences from University of Connecticut. She also received her PhD from the University of Connecticut in 1995 in Nutritional Sciences and maintains her credential as a Registered Dietitian. A native New Englander, Dr. Fey-Yensan has two grown children - one is a proud Keene State graduate.
Related Stories