Building Addition for Holocaust and Genocide Studies Program and Cohen Center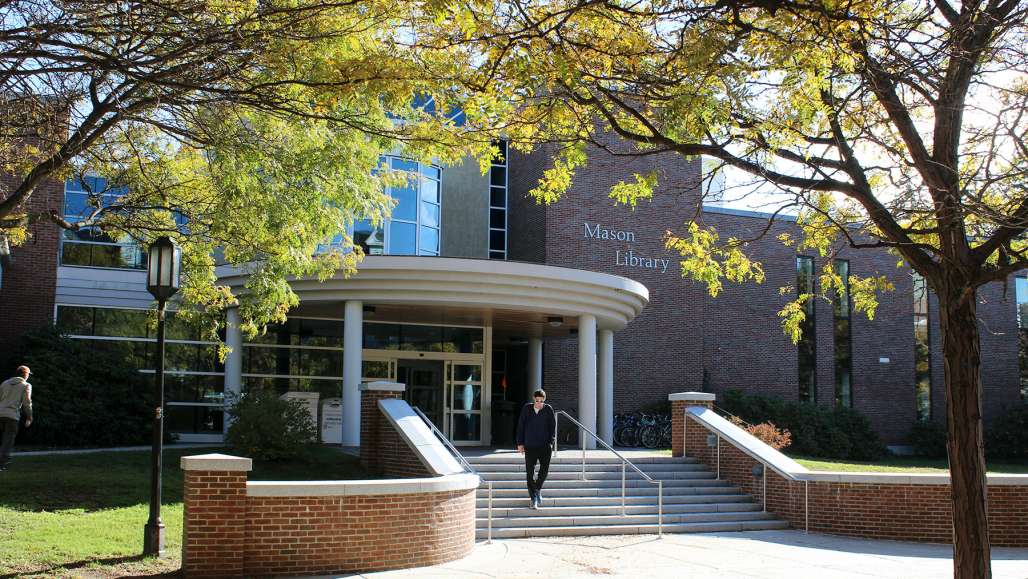 Keene State College announces it is building an addition onto Mason Library to provide a co-located work space for the Cohen Center for Holocaust and Genocide Studies and the academic program of Holocaust and Genocide Studies. The Cohen Center is recognized as a Center of Excellence by the Jewish Foundation for the Righteous, and the undergraduate academic program in Holocaust and Genocide Studies is the only one of its kind in the United States. The addition is a gift from Rick and Jan Cohen of Keene, longtime supporters of the Cohen Center and the Holocaust and Genocide Studies baccalaureate program at the college.
"This is an opportunity to bring the Center and academic program together under the same roof to facilitate collaboration, research, social engagement, and community," said Jan Cohen. "Rick and I are thrilled to be able to see this project through for the next generation of students, activists, and scholars who are working in a variety of interdisciplinary fields to ensure that 'never again' becomes a reality rather than simply a slogan."
The addition is an outgrowth of the increased reach and renown of both the Center and the academic program, and is a tribute to the work of students,faculty, and staff. The additional space will provide classroom, conference, office, and storage space for growing collections of documents and artifacts.
"We are deeply grateful to Rick and Jan Cohen for supporting Keene State, and for their dedication to cultivating a lasting awareness and understanding of genocide and the Holocaust for people today, and generations to come," said Interim President Melinda Treadwell. "This gift and others they have provided are treasured and will continue to be used to serve the campus, Monadnock Region, the US and beyond to deliver on their wishes and to fulfill Keene State's commitment to the liberal arts and excellence in teaching, learning, and scholarship."
The Cohen Center for Holocaust and Genocide Studies was founded in 1983 by Keene State Sociology Professor Charles Hildebrandt, whose mission, "To remember…and to teach" is embedded in the work taking place in the Center and the program today. The Holocaust and Genocide Studies Department was established in 2009.
The addition will be located at the Northwest corner of the Mason Library. Construction will begin in May and is to be completed in December 2018, in time to be used for classes and programs during the spring semester in 2019. The addition coincides with the Cohen Center's 36th anniversary, which will be marked by a series of public events beginning in fall 2018.
To learn more about The Cohen Center for Holocaust and Genocide Studies, visit the Keene State College website at www.keene.edu/cchgs and more information about the Holocaust and Genocide Studies academic program can be found at https://www.keene.edu/academics/programs/hgs/.
Related Stories