Students Organize On-Campus Food Pantry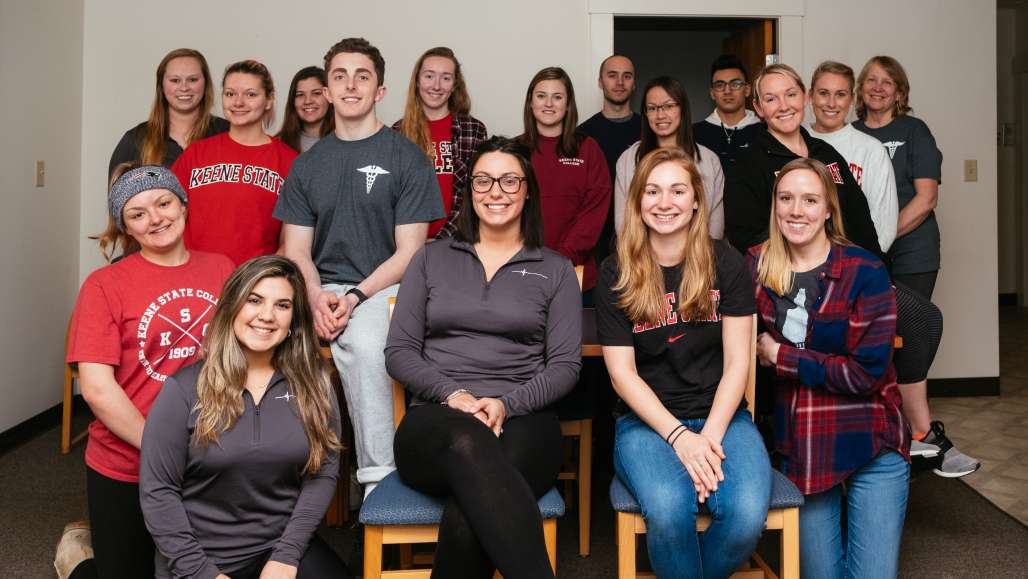 When students from two campus organizations – the Pre-Medical and nutrition-focused SNAKS clubs – learned last semester that food insecurity is a problem for some Keene State students, they came together to establish an on-campus food pantry, the Hungry Owl.
With support from Pre-Medical Club advisor Dr. Susan Whittemore of the Biology Department, Interim President Melinda Treadwell, and Director of Residential Life Kent Drake-Deese, they secured a location for the pantry and launched a nonperishable-food drive. The Hungry Owl is set to open March 25 in the former residence director apartment in Randall Hall, a dorm that is no longer in use.
"It's inspiring to watch first-hand how well these two student groups collaborate to make this pantry a reality for Keene State," says Whittemore.
Marisa Benjamin and Haley Zanga of the Pre-Medical Club and SNAKS president Jenna Minniti said the group is working with Professor Mike Hanrahan's computer science students to create a to set up a website where students and other members of the campus community can anonymously order food online. They can pick it up during the pantry's open hours. A benefit to the Randall Hall location is that its entryway is at the back of the building, providing privacy.
Another benefit is its fully operational kitchen. "We were hoping to get a refrigerator for produce, so this room was perfect," says Benjamin. It also provides space for adding services like cooking nights or providing recipes or assembling pre-made meals.
Members of the group have reached out to local supermarkets and the Monadnock Food Co-op, and found them very willing to donate food or money to the Hungry Owl. The Community Kitchen, a Keene nonprofit, recently made a generous food donation.
In the meantime, a biology student and a public health/nutrition student have teamed up to conduct a survey and hold focus groups on campus on food insecurity.
Ian Lehner, a senior biology major and junior Samantha Blanc, a nutrition major, are conducting the research thanks to a grant from the College's BEST – Building Excellence in Science and Technology – program. They are going into classrooms to administer an online survey written by their faculty mentors, Whittemore along with Margaret Henning and Dena Shields of the Public Health Department.
"The goal is to determine the population of students that have food insecurity, to help the food pantry know what the need is on campus," says Blanc.
"There are also questions about whether students with food insecurity know about resources, like the soup kitchen and food pantry in Keene," says Lehner, as a way of making students more aware of sources for help if they are experiencing food insecurity.
Two focus groups will bring together students to talk about their perception of food insecurity and to share their personal experiences with it.
Food donation boxes are located in the Student Center, the Science Center, Joslin Hall, and near the Child Development Center. The pantry will officially open Sunday, March 25, to students as well as any faculty and staff who can use its services.
Related Stories