KSC Announces Honorees for 28th Annual Outstanding Women of New Hampshire Awards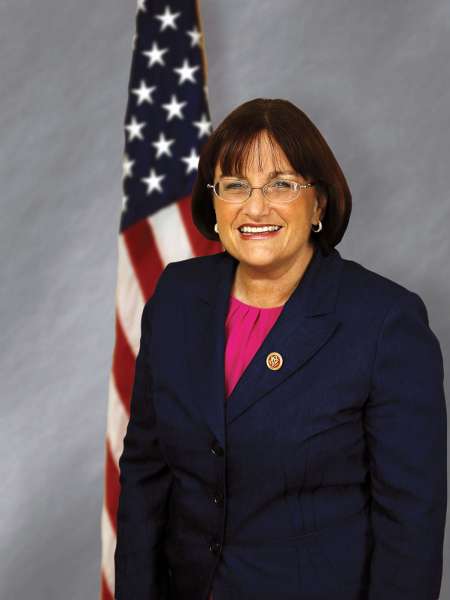 Keene State College will honor the twenty-eighth annual Outstanding Women of New Hampshire award recipients on March 5. The awards, given during National Women's History Month, recognize New Hampshire women who persisted in fighting discrimination against women.
This year, the awards will recognize Puja Thapa and Benajil Rai, Keene State students; Jill Bassett, assistant dean of student affairs and retention at Franklin Pierce University; Patricia Pedroza Gonzalez, associate professor of women's and gender studies at Keene State; and US Representative Ann McLane Kuster.
2018 Awardees
Keene State Students: Puja Thapa and Benajil Rai
For women so young, Benajil and Puja have already made a significant impact in Nepal and Keene. Their work as advocates and mentors, through Little Sisters and Women Lead, is well-known and respected in Nepal. An important reason they were selected for the scholarships is their persistent leadership and advocacy, as well as their qualities of clarity, compassion, and equanimity. They have been delivering well-received formal and informal presentations with fellow students, faculty and staff, and community members in Keene. Both women have joined Keene State's student newspaper, The Equinox, and are undertaking academic work that reflects their interest in combatting discrimination against women. Benajil focused one of her papers on rape culture in Nepal and the US. Both women chose to minor in women's and gender studies. They are making a significant impact on our community, highlighting international and local gender discrimination and how to persist in overcoming it.
Keene State Faculty: Patricia Pedroza Gonzalez
Patricia has dedicated her life and career to fighting discrimination of many kinds. Her work goes a long way back to helping in the formation of various organizations that advocate for women in Mexico. As a long-time active member of Keene State College's Campus Commission on the Status of Women, Campus Commission for Diversity and Multiculturalism, and then the joint Campus Commission for Diversity, Equity, and Inclusiveness, Patricia has participated in supporting Keene State in this capacity for almost two decades. She has done similar work for the local community and in Brattleboro, VT.
Monadnock Region: Jill Bassett
The most significant impact Jill has had on fighting discrimination against women has been inspiring other women to educate themselves, to fight for their rights, and to persevere in going for what they want in their careers and lives. Jill has caught the attention of many young women in higher education, her colleagues and peers, and those who work with her in all capacities. She is a force in the field of student affairs and higher education, and more importantly, she is a fierce advocate for women every single day in everything that she does. In addition, Jill is undertaking important research. As part of a dissertation, she is collectikng data on how secondary trauma from experiences of sexual misconduct impacts Title IX agents in higher education – an increasingly critical issue on college campuses across the country.
Statewide: US Representative Ann McLane Kuster
In her role as US Representative for NH District 2, Congresswoman Kuster has fought against wage discrimination, the rescinding of campus sexual violence guidelines, sexual harassment and assault in the workplace and elsewhere, discrimination against LGBTQ people, workplace pregnancy discrimination, discrimination within the Veterans Affairs against women veterans, and more. She has demonstrated her commitment to these issues by sponsoring bills, issuing public statements, and bringing conversations to college campuses. Among her many accomplishments, Congresswoman Kuster is the founder and co-chair of the Bipartisan Task Force to End Sexual Violence. The group brings Democrats and Republicans in the House together to advance legislative initiatives addressing sexual violence. Focus includes college campus safety, military sexual trauma, online harassment, and law enforcement training, to name a few.
Related Stories