Dr. Susan LaPanne Named as Vice President for Finance and Administration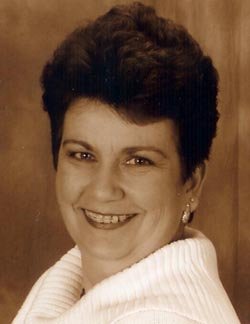 Keene State College announces Dr. Susan LaPanne as vice president for finance and administration. She takes over the role from an interim appointment held by Catherine Provencher, vice chancellor for financial affairs and treasurer for the University System of New Hampshire. For the past ten years, Dr. LaPanne has served as the associate commissioner for postsecondary education-finance and management for the Rhode Island Board of Education. Dr. LaPanne will begin her position at KSC on March 5, 2018.
"I am thrilled to welcome Susan to our campus community. Her experience and her stated passion to join a community committed to student success and opportunity was extremely compelling. She is experienced, visionary, and committed to Keene State's core mission—access to, and affordability of, collegiate education," said KSC Interim President Melinda Treadwell. "Susan will be an exceptional addition to the Keene State team. I am confident that she will be an instrumental player as Keene State College and the University System of New Hampshire realize a future of collaboration that best serves our current and future students."
In addition to her most recent role with the Rhode Island Board of Education for ten years, Dr. LaPanne has a rich professional history in financial affairs leadership and has led teams in several roles, including as a budget/accounting manager, chief financial officer, and vice president of finance in the healthcare and education sectors. Dr. LaPanne also served as a full-time, tenure track instructor in the Accounting Department at Bristol Community College in Fall River, Massachusetts.
"I am very pleased to join Keene State College. From the moment I arrived on campus, I was drawn to the strong sense of community. I talked with several students as I toured the campus, and their feedback was supportive of their experience," said Dr. LaPanne. "I am looking forward to building on the strengths of the College with a steady focus on student success."
Dr. LaPanne earned her BA in Psychology/Education and English Literature from Mount Holyoke College, Master of Science in Accounting from University of Rhode Island, and Ph.D. in Organization and Management from Capella University.
Related Stories