KSC Announces First-in-the-Nation Construction Safety Sciences Program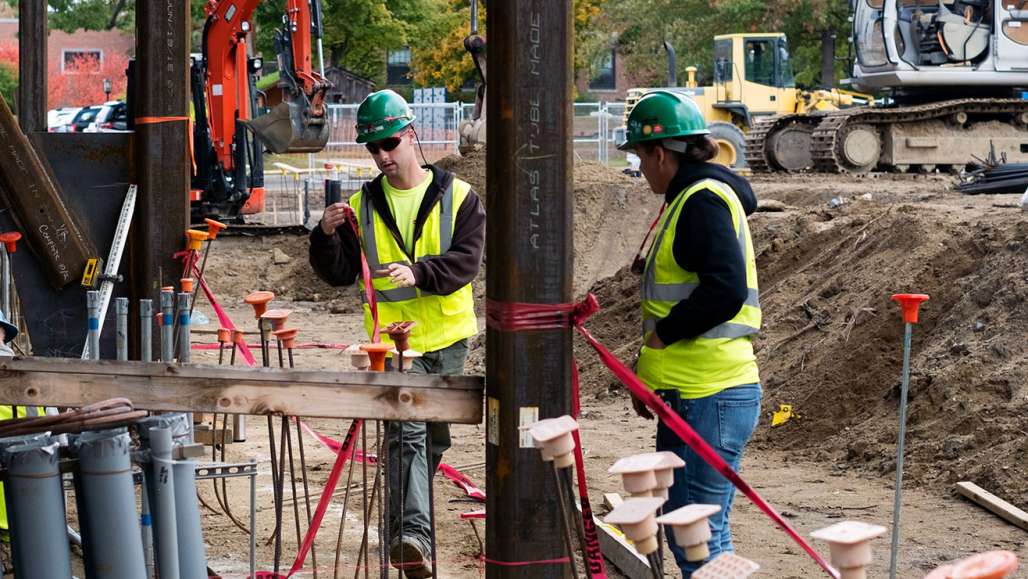 Keene State College announces new and updated academic offerings for students to prepare graduates for additional career opportunities. The programs will be offered starting fall 2018. They include a new construction safety sciences degree, more specializations in computer science, a minor in sustainability, a specialization in population health with a public health degree, and more.
"Keene State's innovative programs build on our solid academic foundation. With a mind toward career opportunities for our graduates, we are dedicated to ensuring our students leave Keene State well prepared," said Keene State College Interim President Melinda Treadwell. "In tandem with the new academic offerings, we are developing more experiences for our students so that they can begin to build their resumes and grow their skills while still in college. When combined with the liberal arts focus on learning problem solving, strong communication skills, critical thinking, and team-oriented work, we are preparing our students for success. It is an exciting time to be a part of the Keene State community."
Construction Safety Sciences
Keene State's new Construction Safety Sciences Program is the first in the nation. The program prepares students for a variety of occupational safety and health program management positions in the private and public sectors. Emphasis is placed on critical thinking, hazard identification and prioritization, problem solving, cost effectiveness, professional skills in programmatic management, and safety and environmental regulatory compliance. Graduates can pursue graduate study or transition directly into careers in loss control, risk management, organizational safety, and consulting. Students will also have an opportunity to minor in construction safety sciences.
Computer Science
The technology field provides incredible opportunities for college graduates. For students looking for employment in cyber-security, software development and engineering, or computational mathematics, Keene State's newly redesigned Bachelor of Science in Computer Science will provide these direct specializations.
Sustainability
Environmental stewardship and sustainability are core values of Keene State College. Students who want to explore innovative solutions and discover technological, social and ethics-based approaches to sustainability can apply this minor to careers in business, finance, architecture, consulting, environmental health and safety, psychology, journalism, economics, and natural sciences.
Public Health
Our public health major's mission and curriculum center around preventing disease, prolonging life and promoting human health. Students in this program will select one of three options: population health, nutrition, or addictions. This major prepares students for careers in a wide range of areas including epidemiology, community health education, global health, health psychology, health coaching, pain management, behavioral health, and it provides a path for pursuing advanced study in nursing, and other health-related professions.
Related Stories