Pakistani Exchange Student Shares Her Experiences in Keene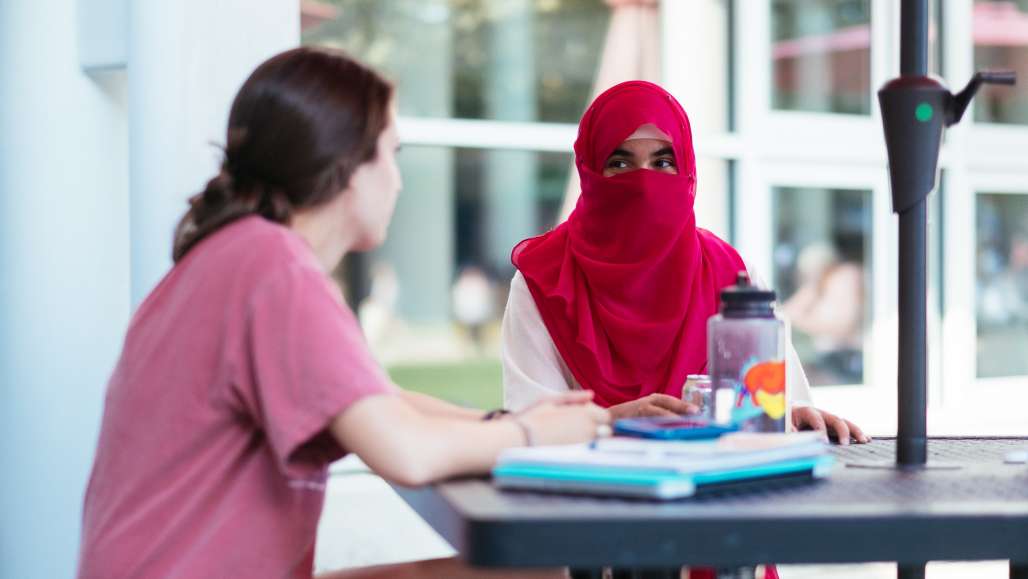 Zahra Syeda, graphic design student and exchange student from Pakistan who studies in Rawalpindi says that she has found much more in common between her academic experiences there and at Keene State College than she ever expected. Zahra is studying at Keene State during the fall 2017 semester through a program of the Bureau of Educational and Cultural Affairs of the U.S. Department of State.
"I wasn't sure what to expect when coming to the United States, it was my first time here. I feel welcome, and I am reminded that in the end we're all just human; our minds and hearts aren't that different," said Zahra. "I find that the more I build relationships with students, the more we see that we really are all the same."
Zahra said the most noticeable differences at Keene State are smaller class sizes, and the open campus that blends with the city, which makes it hard to distinguish where the campus ends. She said her campus is closed off to the outside.
Zahra feels inspired in her classes at Keene State. "I love my classes. The professors I have here feel strongly about what they teach, and because of that, the students do too," she said.
Zahra will share more thoughts and perspectives on her life, culture, and studies in Pakistan during the College's annual "Cross Cultural Conversations" presentation to faculty, staff, and students on October 11 in the Mountain View Room of the Student Center.
Related Stories