Kyle Hastabacka '17 and Lucia Martin '17 Join Peace Corps in Burkina Faso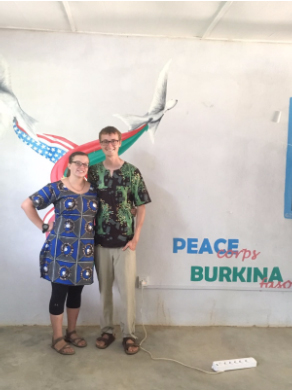 You may remember reading last fall about Kyle Hastabacka '17, who was working to fulfill his dream of working for the Peace Corps after graduation. We just learned that Kyle and Lucia Martin, another '17 grad, trained together in Burkina Faso and were recently sworn in as official Peace Corps volunteers. Lucia's mother, Elizabeth Nieckoski, works at Keene State as an information technologist in the Registrar's office.
Soon, Kyle and Lucia head for Ouagadougou, where they'll outfit themselves for their upcoming two-year placement. "The town Lucy is going to is not identified on any map," her mother reported. "The whole town has been wired for electricity, but electricity doesn't reach the town."
You've got to admire young people who are willing to step so far out of their cultures and their comfort zones to help others.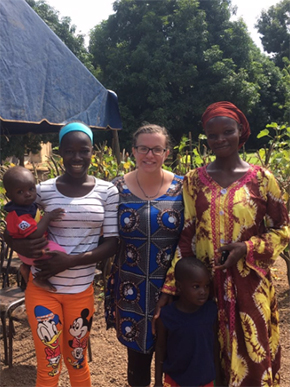 Related Stories