Kyle Hastbacka's Peace Corps Dreams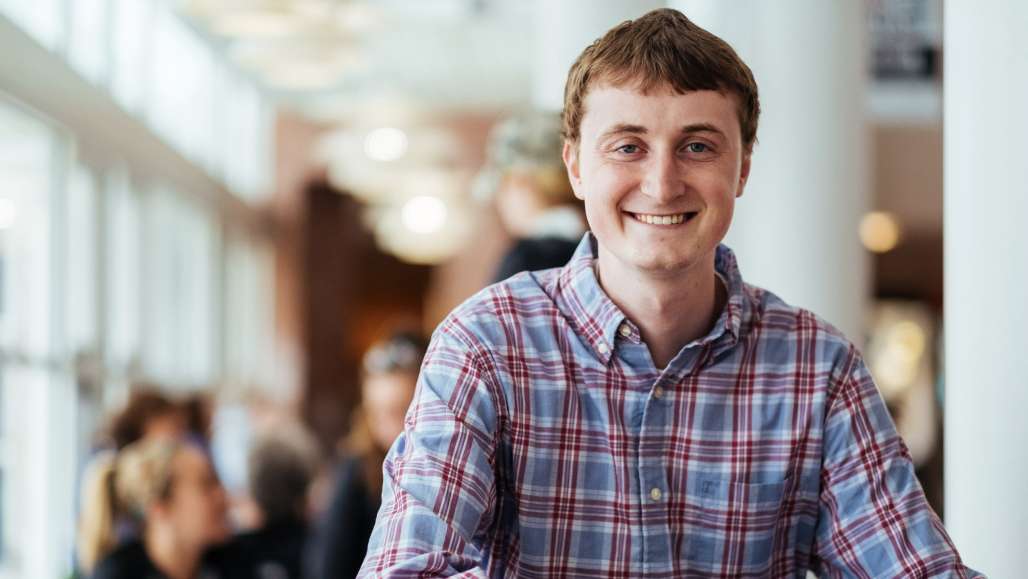 Keene State senior Kyle Hastbacka has wanted to do international service work since he was a sophomore in high school, and he'll realize that dream after he graduates next spring, when he heads off to Burkina Faso for a posting in the Peace Corps. And he's got a pretty good idea of what he's getting into. When he was in high school, he did two service trips to Haiti, where he worked in a local hospital and helped distribute supplies to local villages.
The Political Science and Criminal Justice double major with a minor in Substance Abuse & Addictions grew up in Florida but now calls Nashua, NH, home. "My majors don't exactly translate completely to the jobs that the Peace Corps offers – through speaking to recruiters and returned volunteers, I learned that early," Hastbacka said. To further prepare himself, he's taking Assistant Professor of Holocaust and Genocide Studies Ashley Greene's Crisis and Conflict in Africa course. "I hope to take some of the peace-building skills I'm learning in class over there. Also, I will be doing an independent study next semester that specifically focuses on Burkina Faso."
To further prepare himself for service in the Peace Corps – an organization which received over 20,000 applicants last year – Hastbacka is taking advantage of many other opportunities at Keene State. "I made it a point to be as involved as possible in other organizations and programs on campus to build up a leadership resume which I was told the Peace Corps values," he explained. "My first year I began working in the Student Center; I went on the International Service Trip through the Community Service Office, became an Orientation Leader, and joined Sigma Pi Fraternity. From there I worked hard to get the leadership I needed to be accepted into the Peace Corps. I am now a building manager for the Student Center, I am preparing to lead my second Alternative Break trip, I was coordinator of Orientation for 2016, I am vice president of the Inter Fraternity Council, and I am president of Sigma Pi. These are all things that I stressed during my interview for the Peace Corps. I will be departing about a month after graduation to Burkina Faso, where I will have three months of intensive training before being moved to my permanent site for two years as a Community Economic Developer."
Spurred on by the kind of drive and commitment Hastbacka displays, you can expect that community's economic development to improve dramatically.
Related Stories