In Memoriam: Professor Emeritus Fred Fosher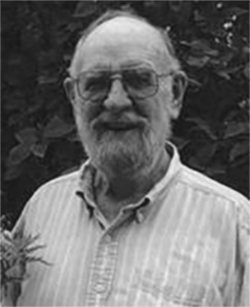 The Keene State community is saddened to learn of the passing of Professor Emeritus of English Frederick J. Fosher, 84, who died at home in Surry on July 31, 2017, following a brief illness. He was a faculty member at Keene State College from 1967 until his retirement in 1992.
Prof. Fosher's teaching focused on the American short story and literature by black authors. His scholarly work focused on the late US Poet Laureate William Meredith, a longtime friend and mentor. A scholarship for Keene State College students, The Fred Fosher Excellence in Writing Award, "to acknowledge the inspired work of a student in any discipline who rises to the intellectual challenge of writing clear and purposeful expository prose," was established in 2005 in his honor.
There are no calling hours, and the memorial service will be private. For more information, read his obituary in the Keene Sentinel.
Related Stories