Healthy Eating Habits – Another Benefit of Breast Milk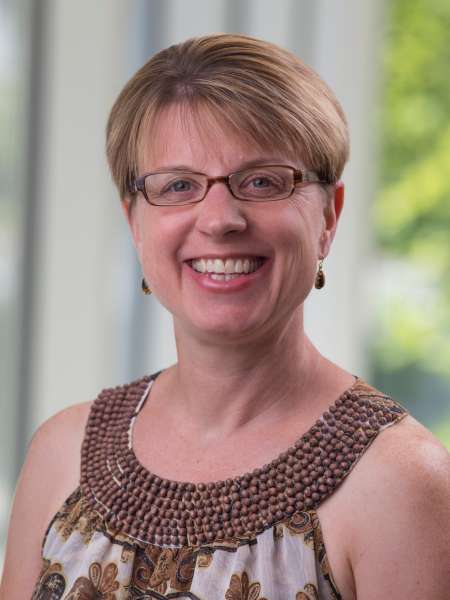 The health benefits of breastfeeding are pretty well known – lessening the child's risk of such things as ear infections, obesity, diabetes, and SIDS, for example – but there's an additional benefit for mothers who hope to raise healthy eaters who enjoy a variety of food. The secret? Enjoy eating a variety of healthy food yourself while you're nursing your baby – and even before, while you're pregnant.
So says Keene State Professor of Health Science Becky Dunn '93. She and Rachelle Lessen, her former colleague from the Children's Hospital of Philadelphia, examined a wealth of research on the subject and distilled their findings in the article "The influence of human milk on flavor and food preferences," which they published in the journal Current Nutrition Reports earlier this year. "The article focuses on what a mother chooses to eat and how this influences sensory aspects of her milk, and how that, in turn, effects her infant," Dr. Dunn said.
Dr. Dunn and Lessen present information they gleaned from the scholarly literature examining a baby's sensory experiences while in the womb and while nursing. The research shows how what the mother is eating during these early stages affects the taste and nutrition of her milk, which influences her baby's flavor and food preferences. The findings suggests that these preferences are developed during the prenatal period through exposure to amniotic fluid and continues in the postnatal period during breastfeeding. The mother's milk is flavored by the foods she eats; thus prepared at this early stage for a variety of tastes, the baby easily accepts those same flavors when it transitions to solid food.
"Compared to formula-fed infants, who are exposed to limited sensory experiences due to its constant flavor, breastfed infants demonstrate greater acceptance of novel foods when they are part of the maternal diet," Dr. Dunn explained. "Studies show that toddlers, preschool, and school-aged children who were breastfed as infants are more likely to accept a wider variety of healthy foods and are more accepting of new foods and are less likely to be picky eaters."
Related Stories