Class of 2017 Graduates Officially Join Network of More Than 30,000 Alumni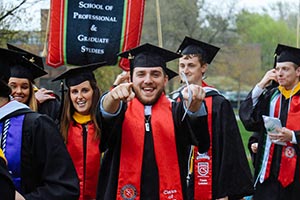 Keene State College celebrated the Class of 2017 during its Commencement ceremony on May 6. Internationally renowned advocate for Native American culture and people, and this year's honorary doctor of humane letters recipient, Tom Porter addressed the Class of 2017. Senior Class President Noah Macri, and Keene State College President Anne E. Huot, addressed the graduating students and guests during the ceremony. Musician and peace builder, Eric Stumacher, received the Granite State Award.
Address from Keene State College President Anne Huot
President Anne Huot addressed the new alumni and guests by starting with acknowledging the many people who wish the graduating students all the best for the future. She said that this graduation day is one of the rare days that the students will remember for the rest of their lives. President Huot also said this is a day that is filled with many emotions – perhaps relief, sadness, excitement, and possibly some apprehension, but during this graduation day, we put that aside to imagine the "endless opportunities of the future". She acknowledged the critical roles that faculty and staff had in the education of the students, and the "energy and pride coming from your families and loved ones today" – the same people who were behind the students every step of the way and who sacrificed on behalf of the students. The graduating class then turned around to face the audience, acknowledging the many people who were there to support them along the way, and on this special day. Proud families and loved ones waved to their students.
Commencement 2017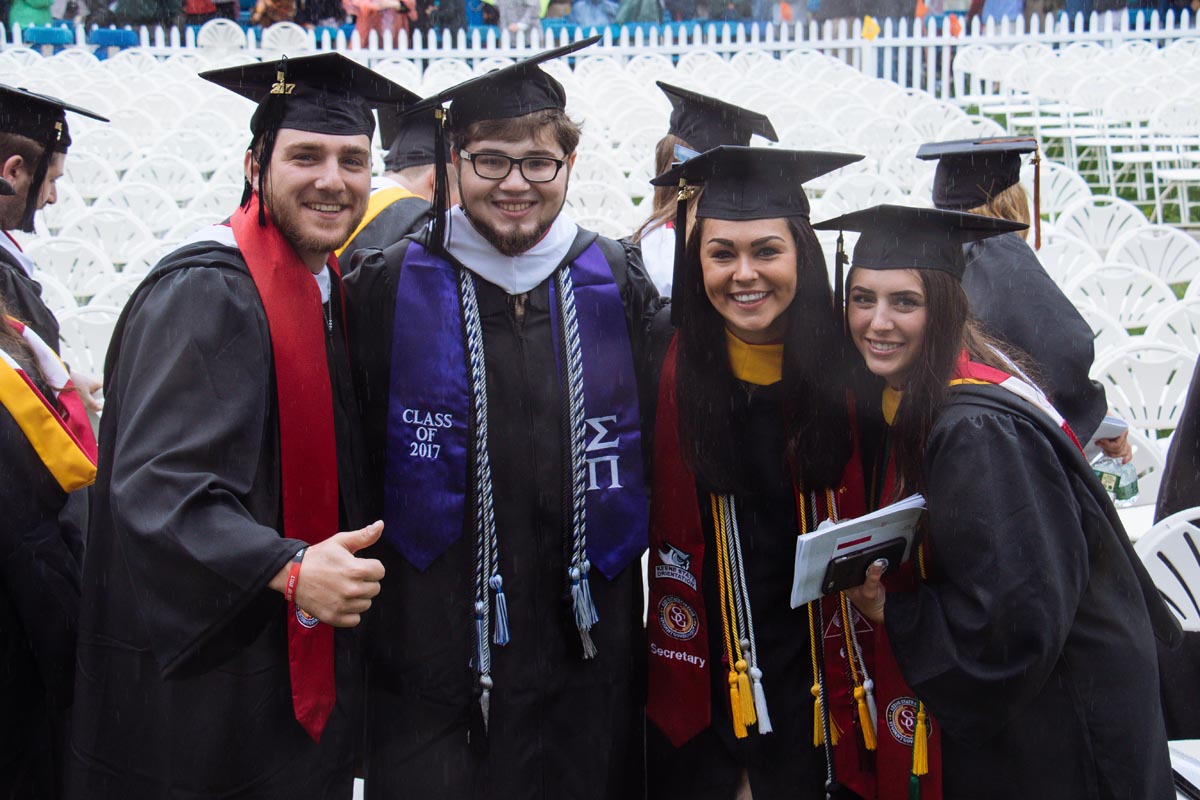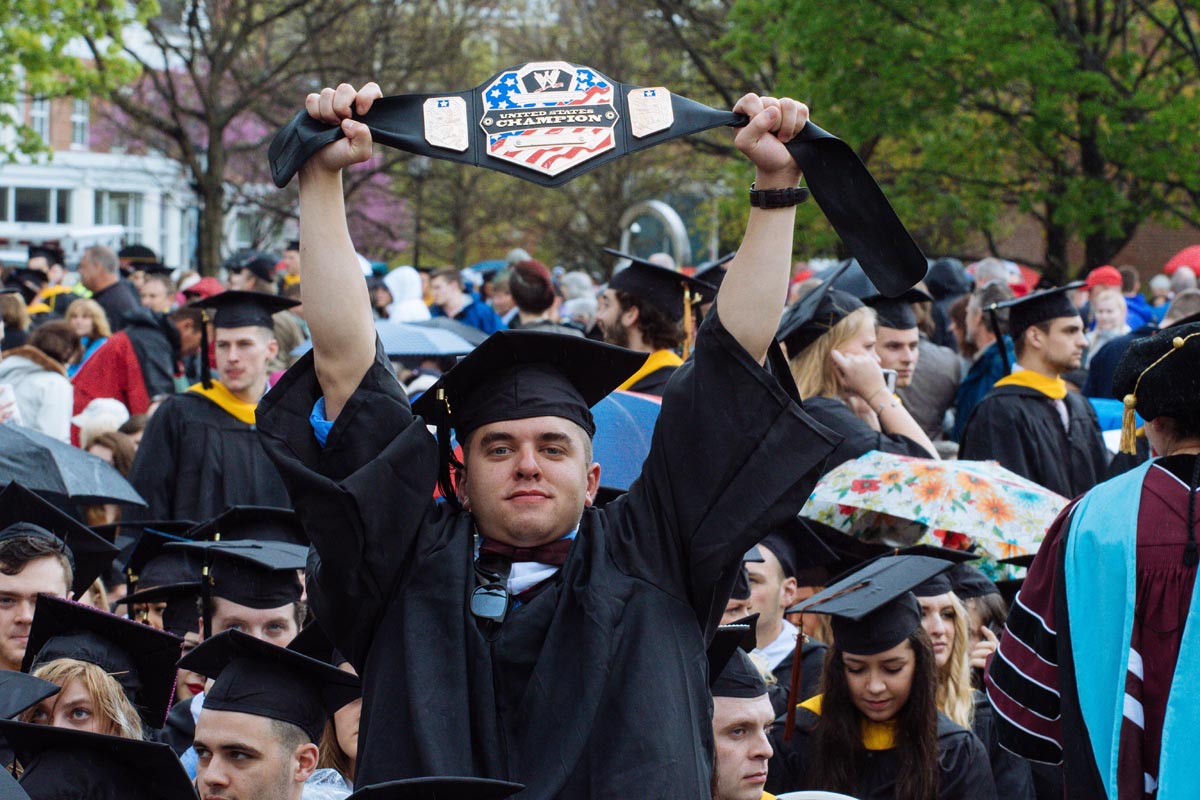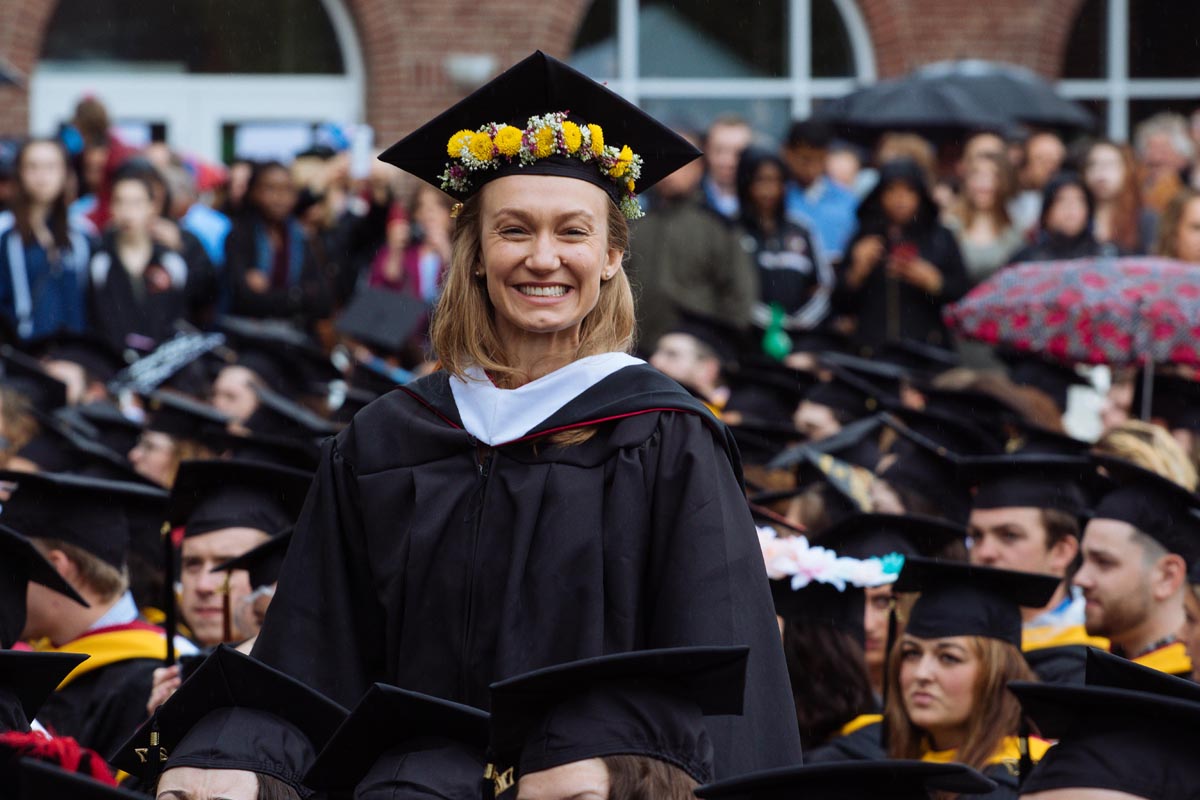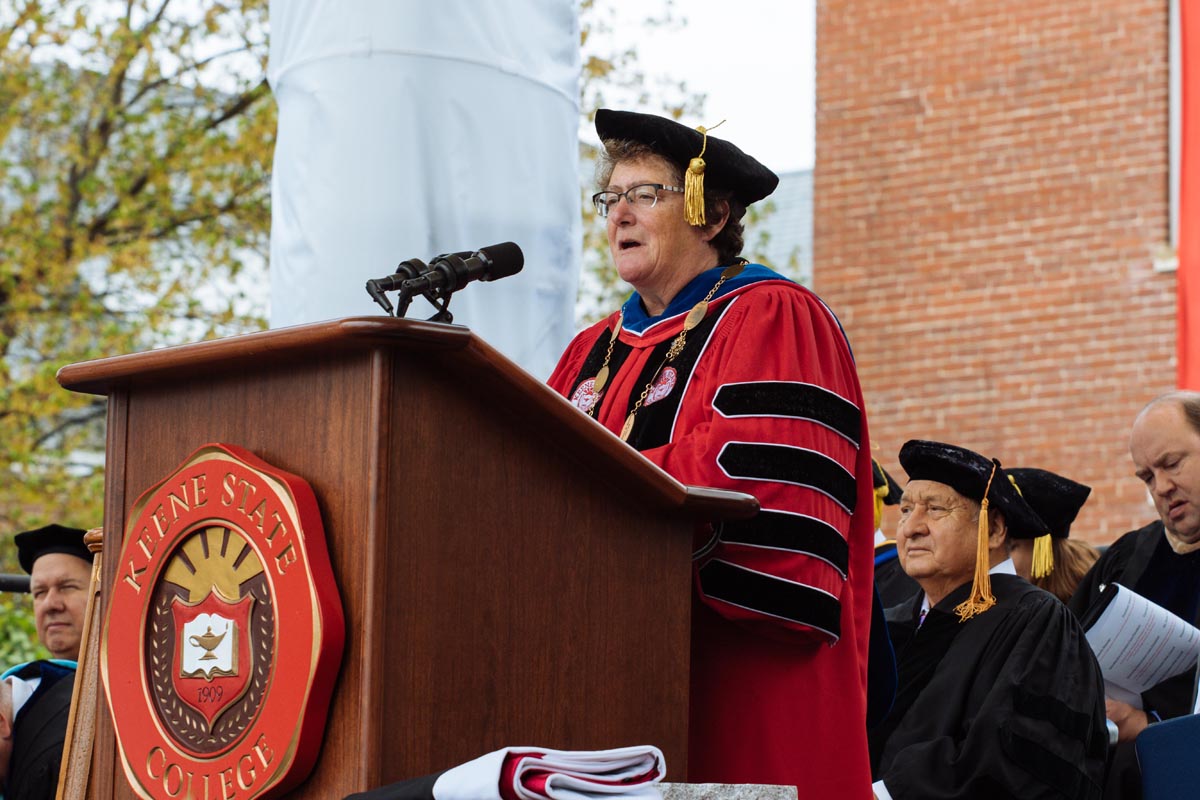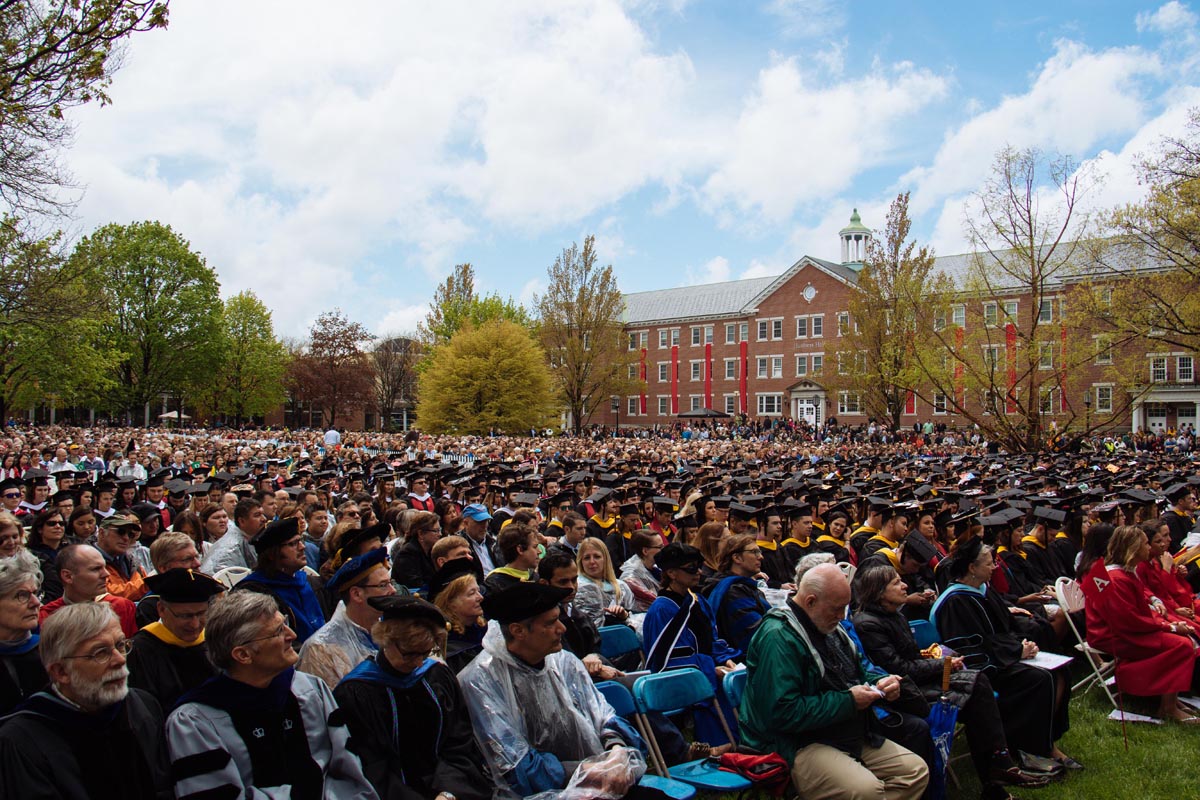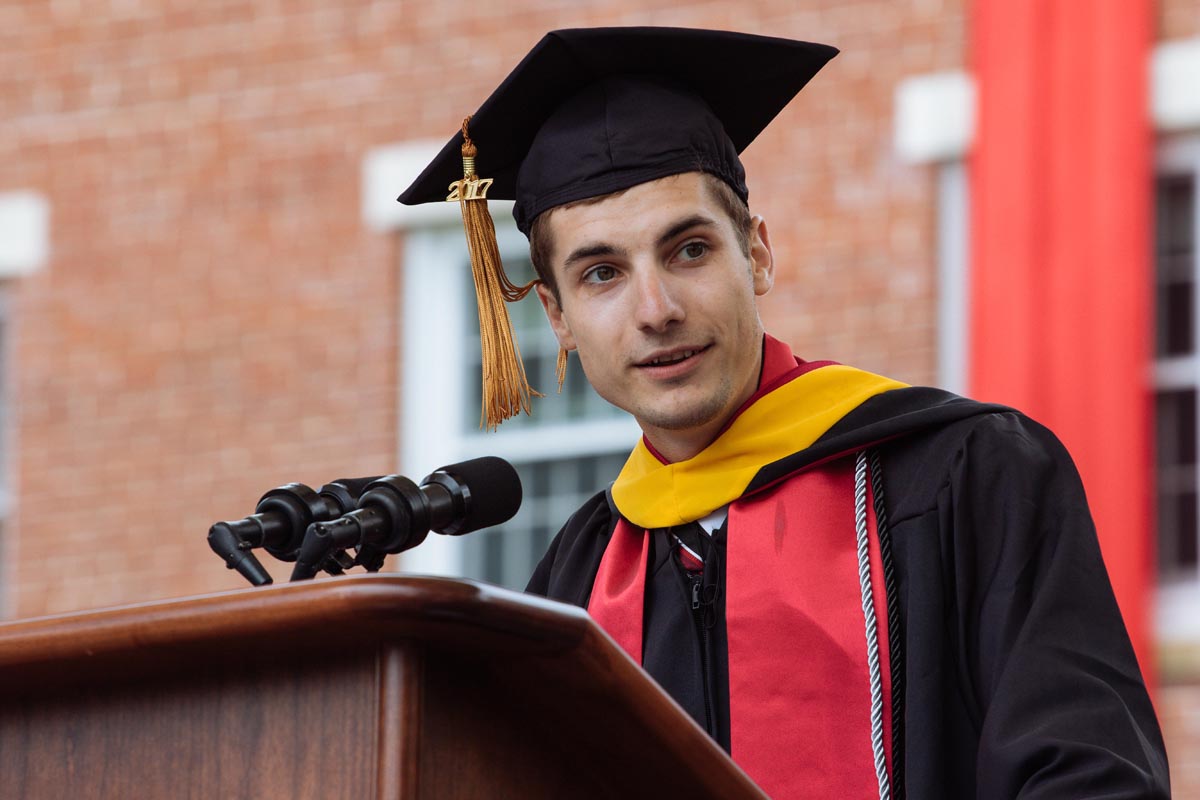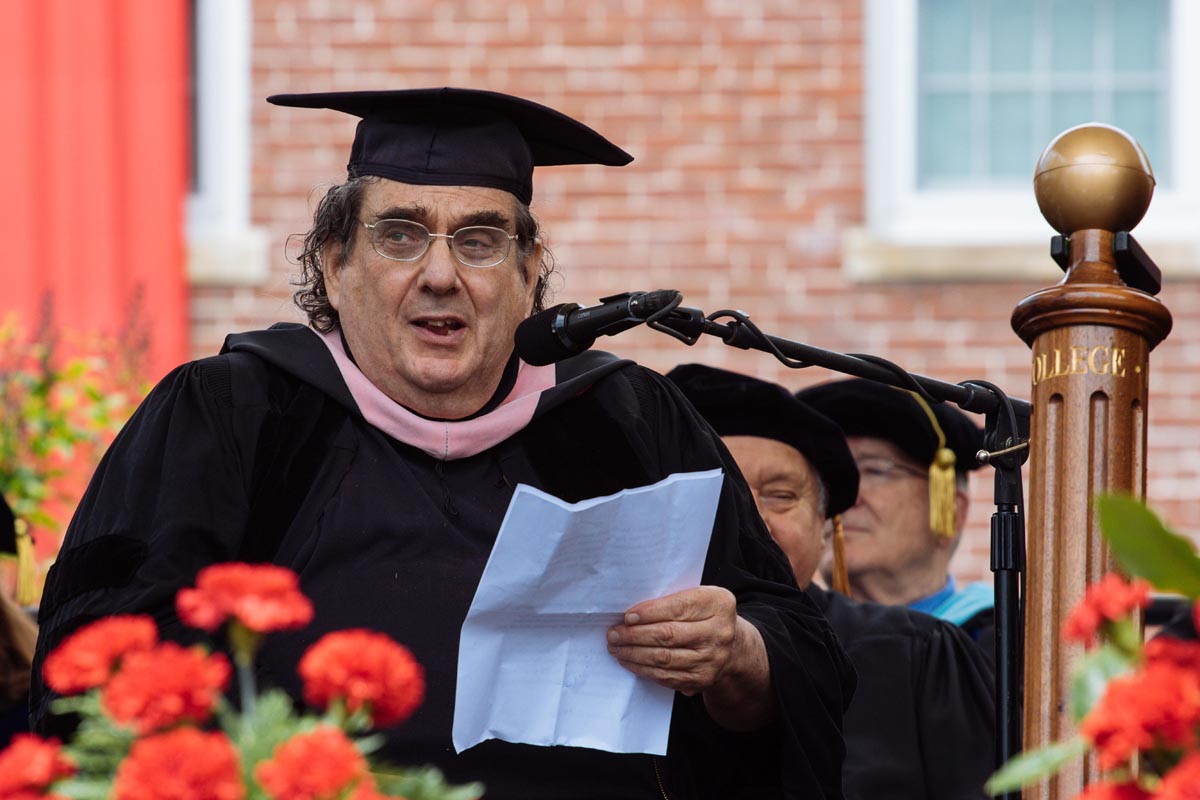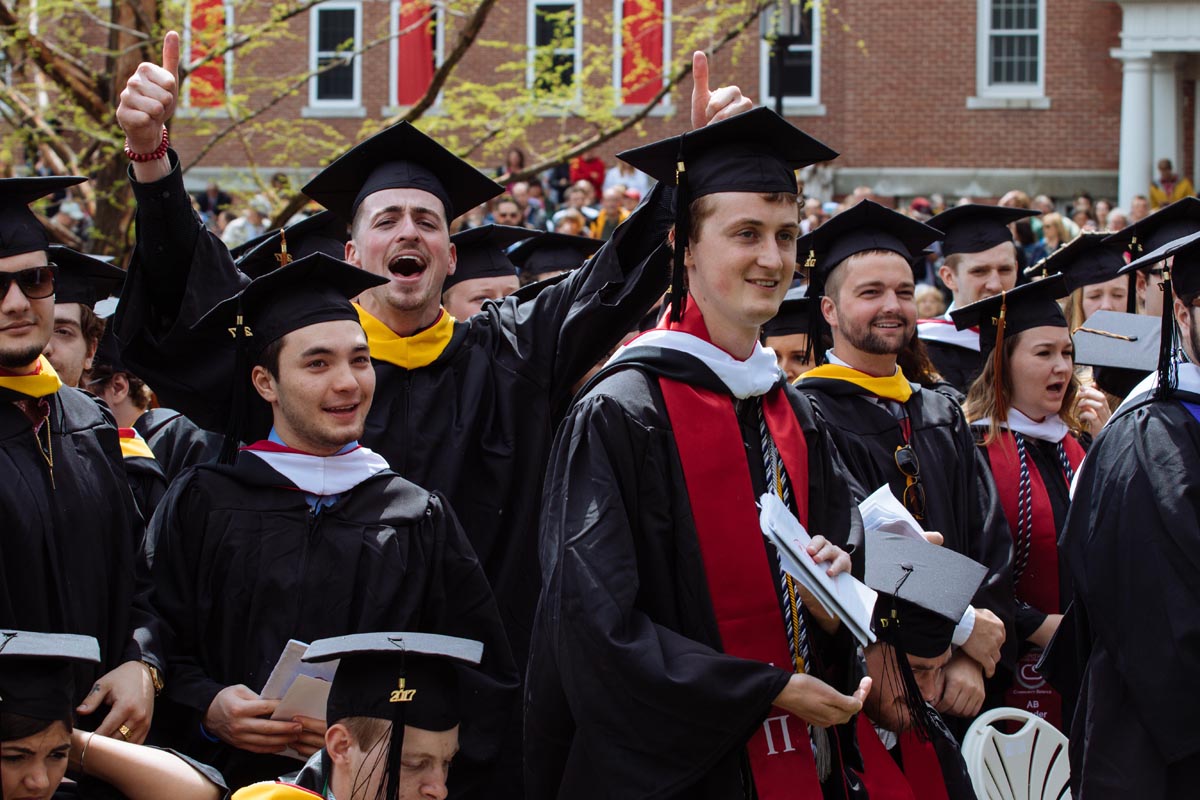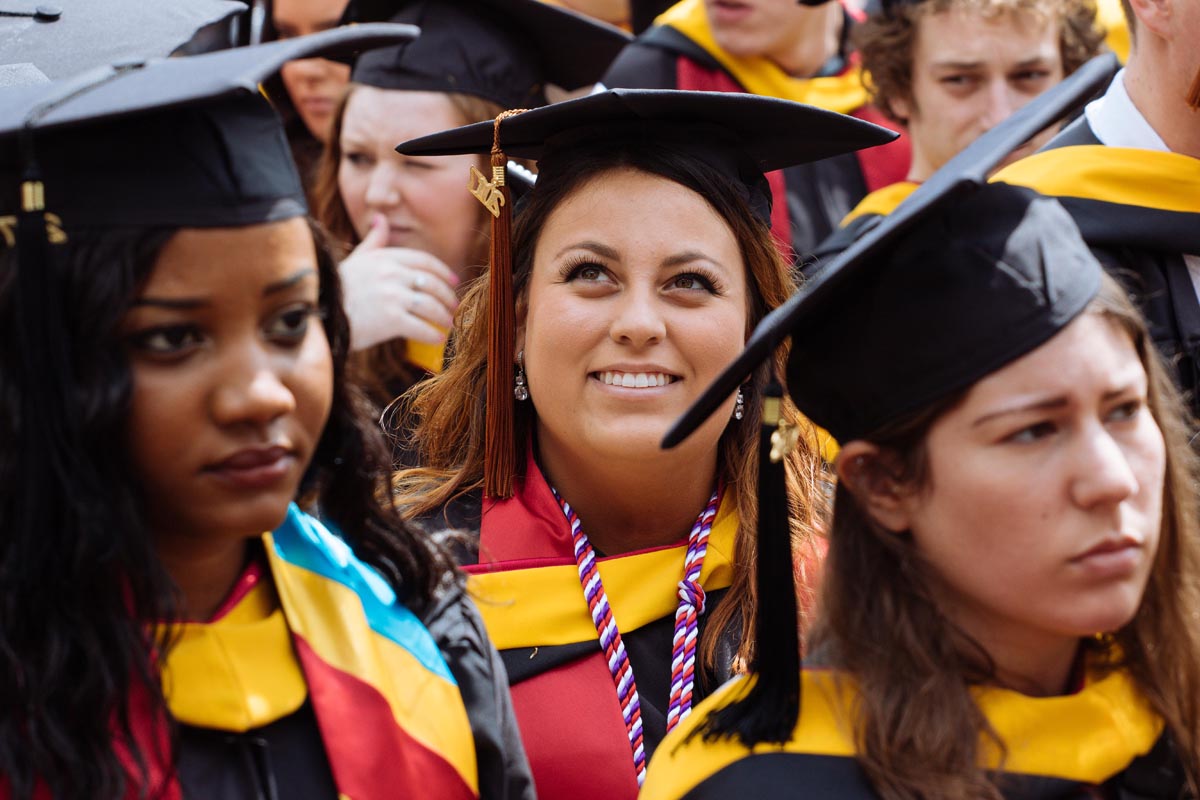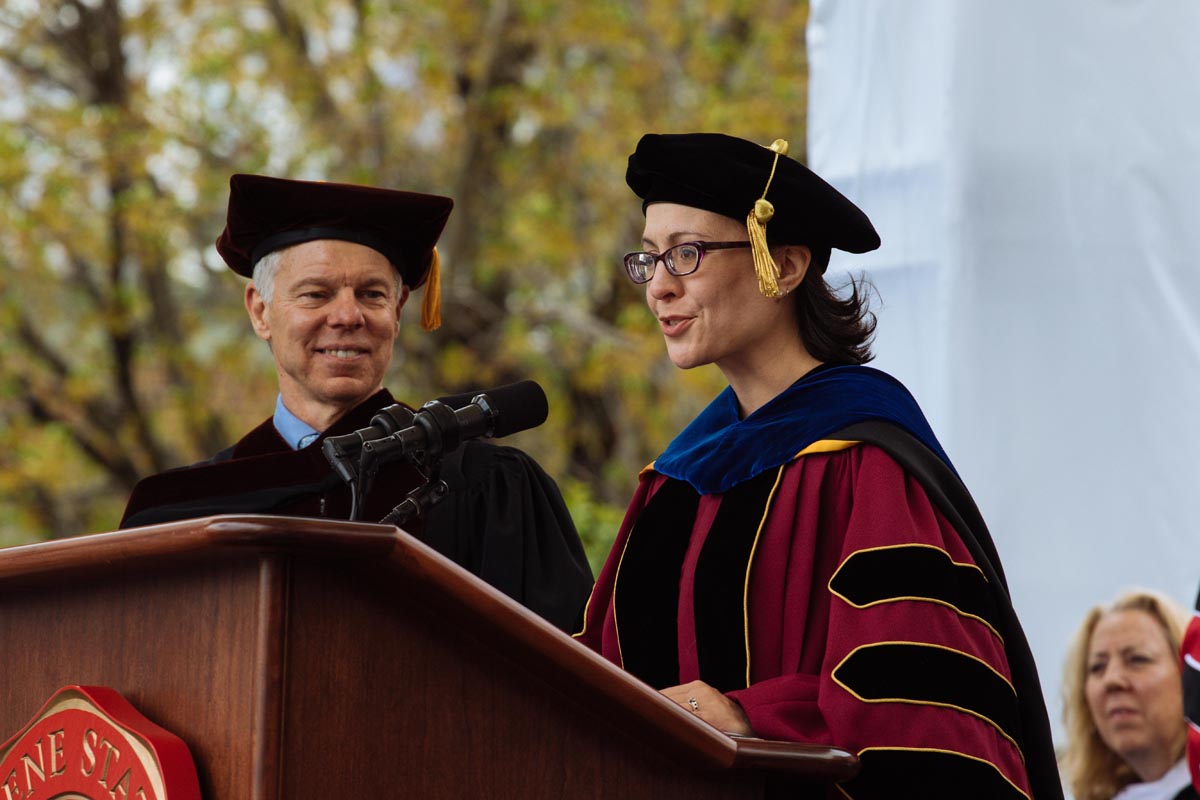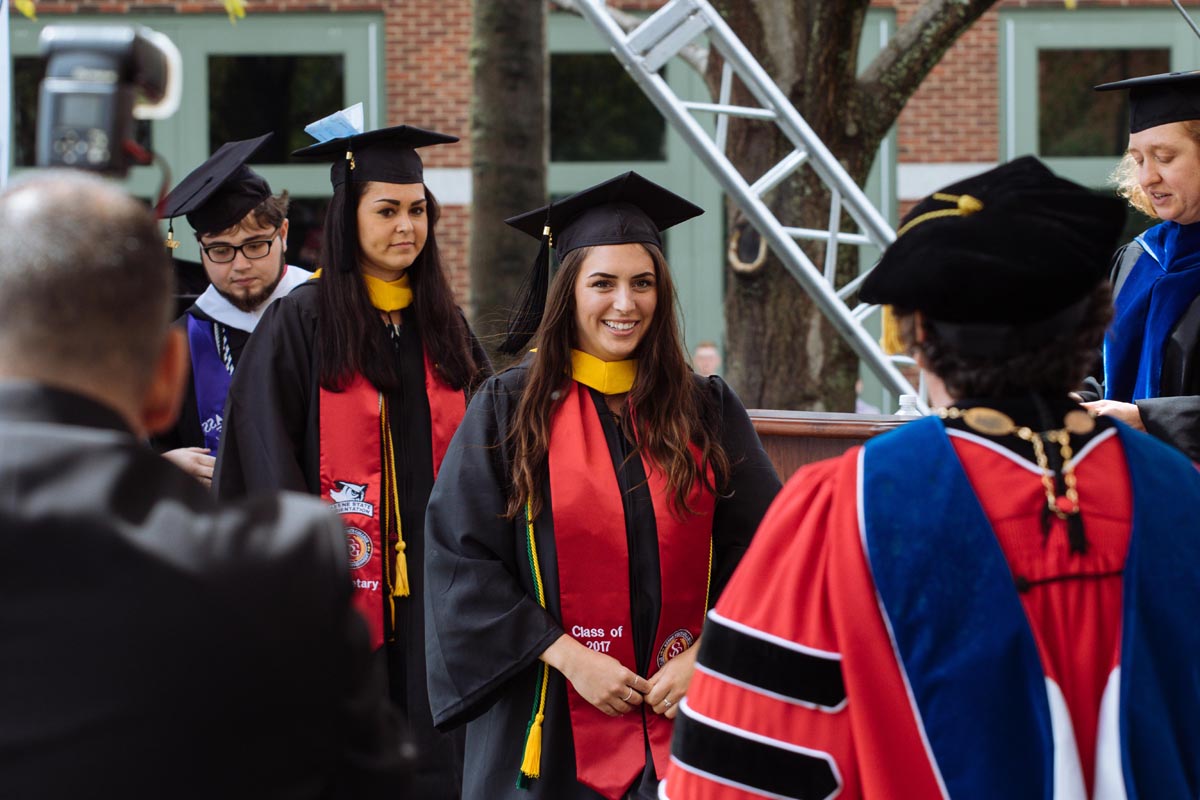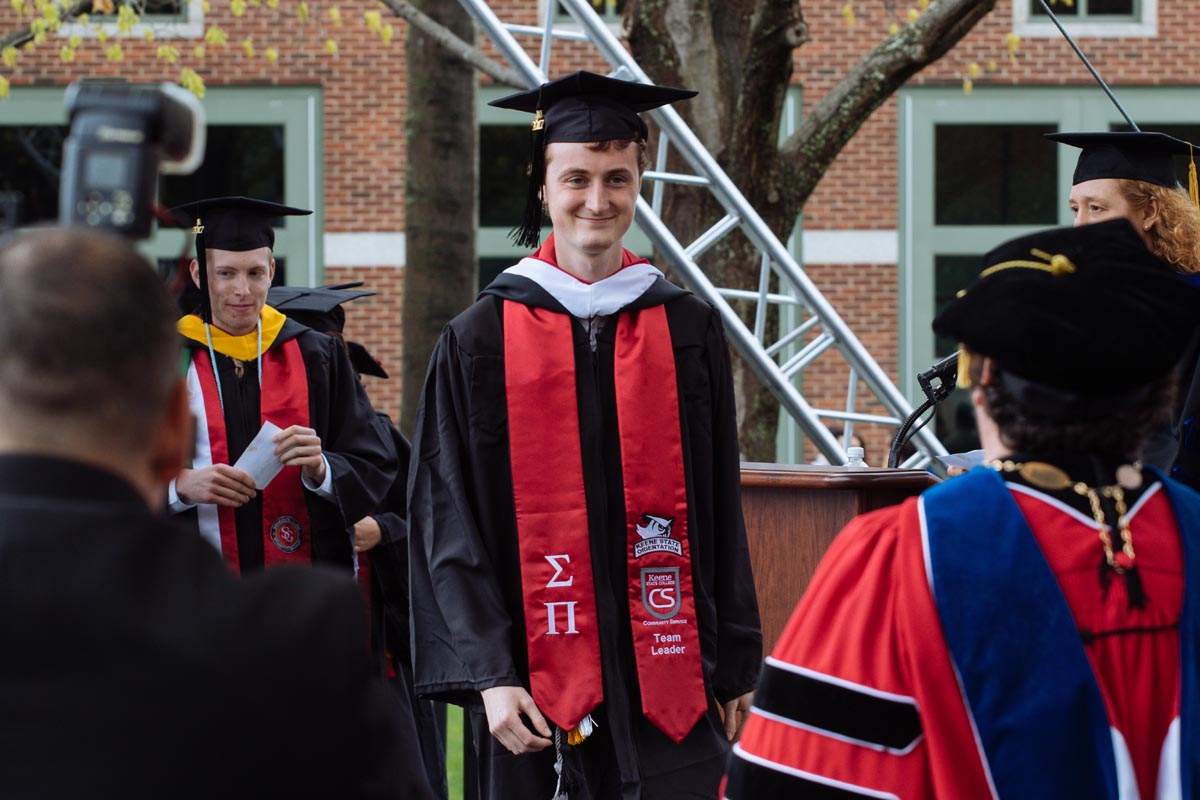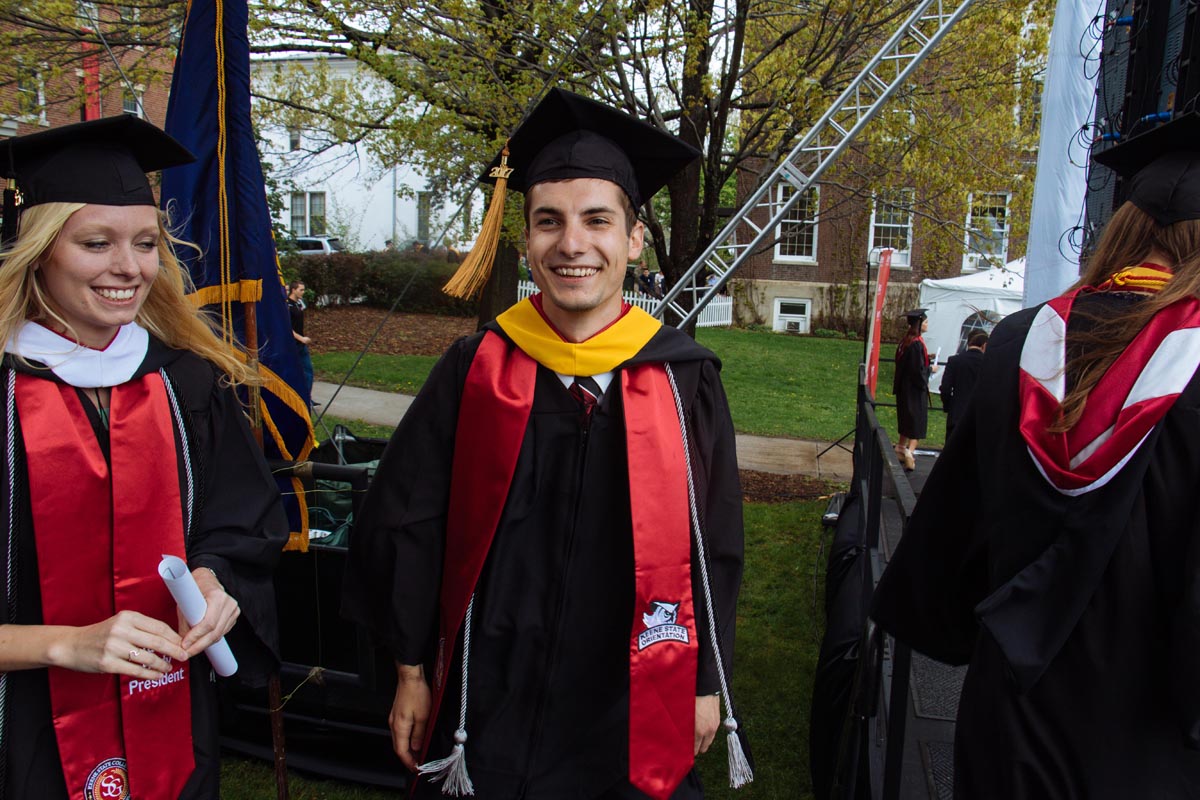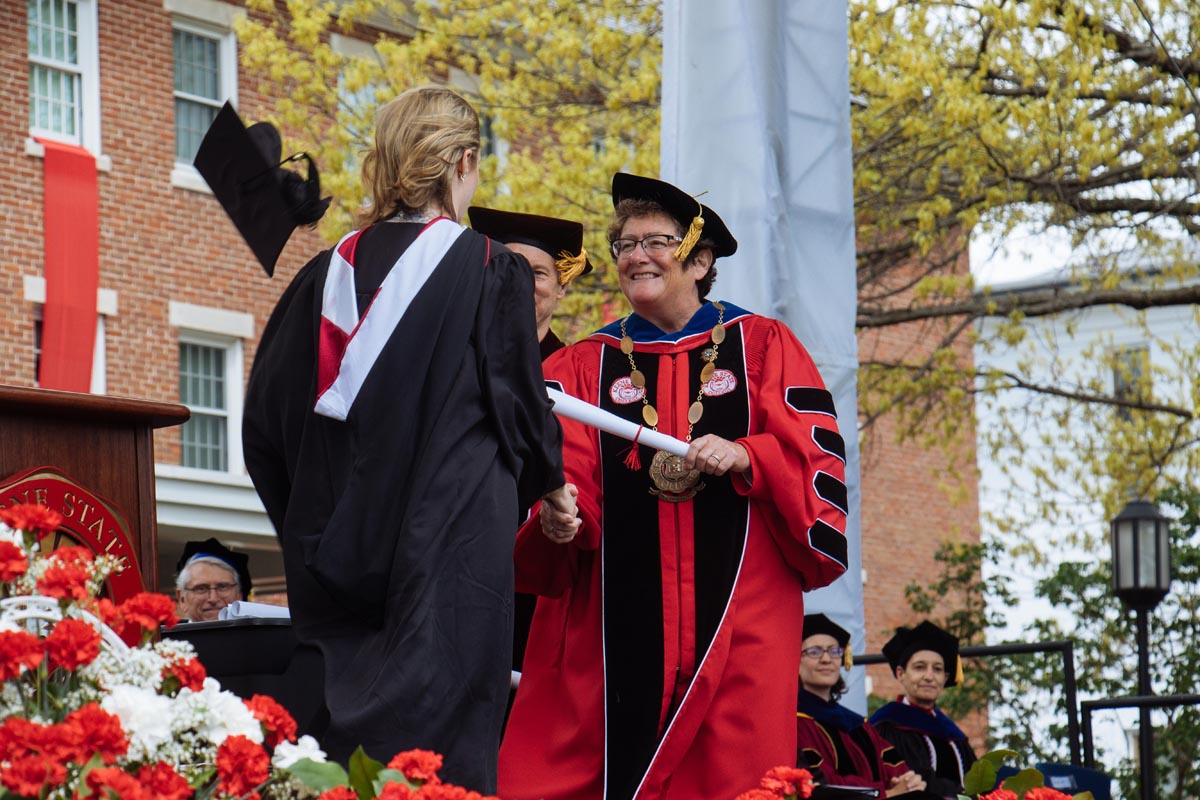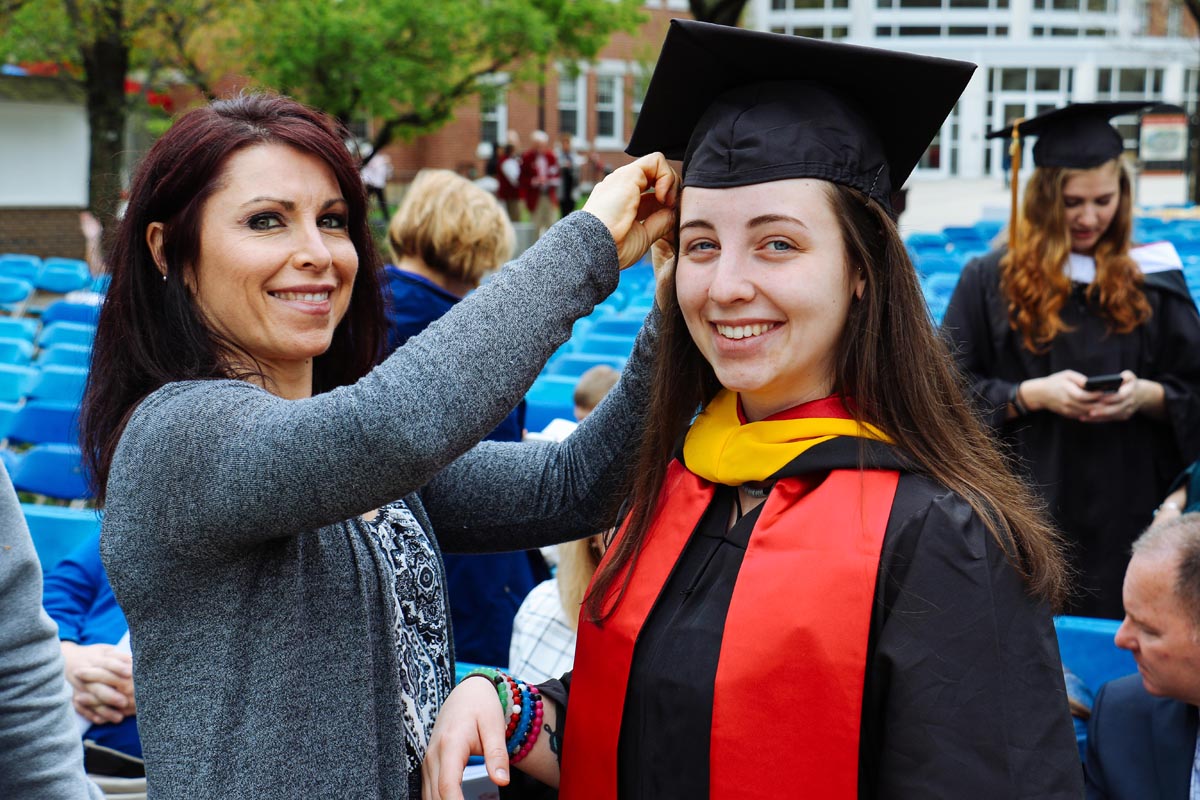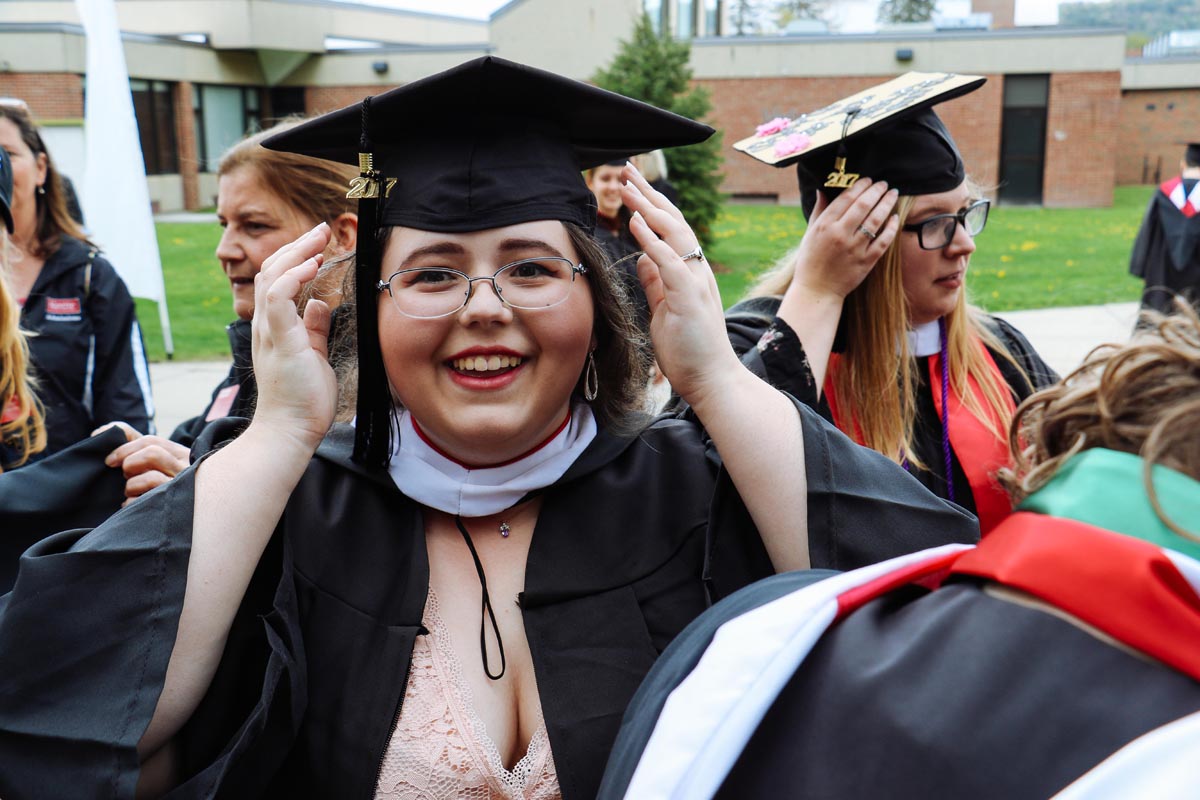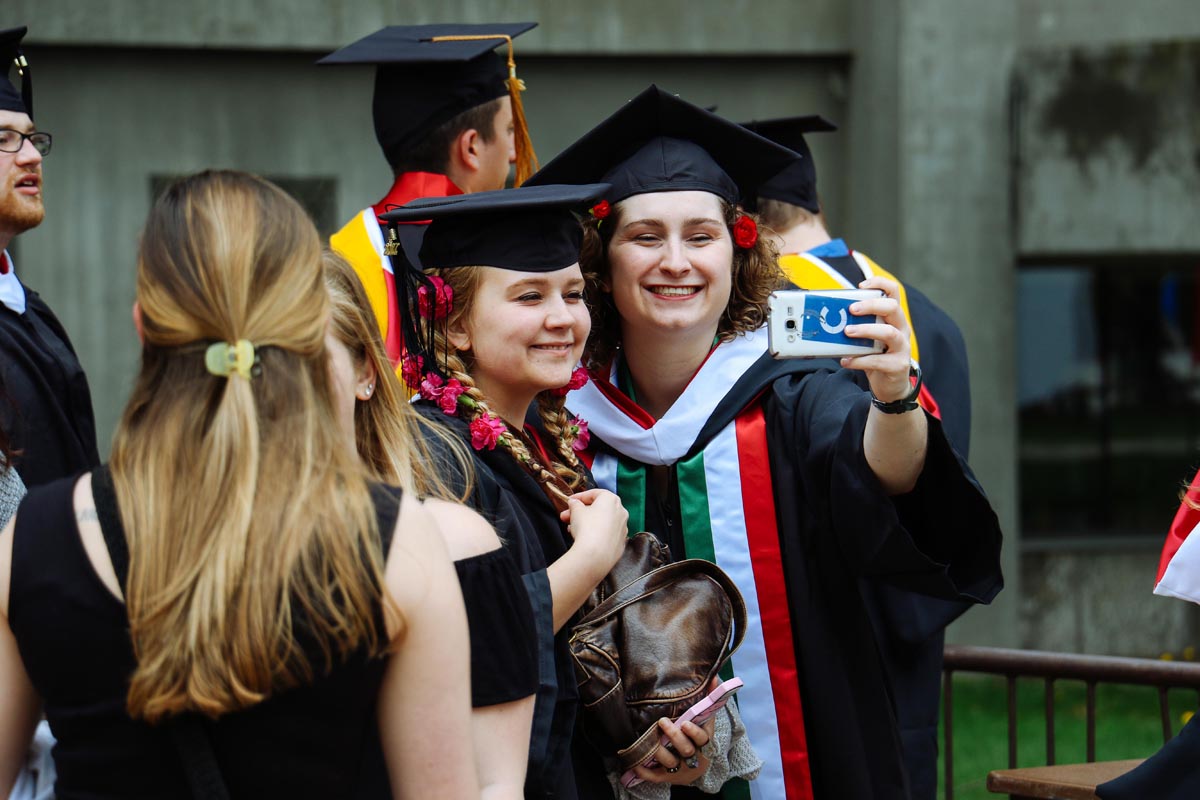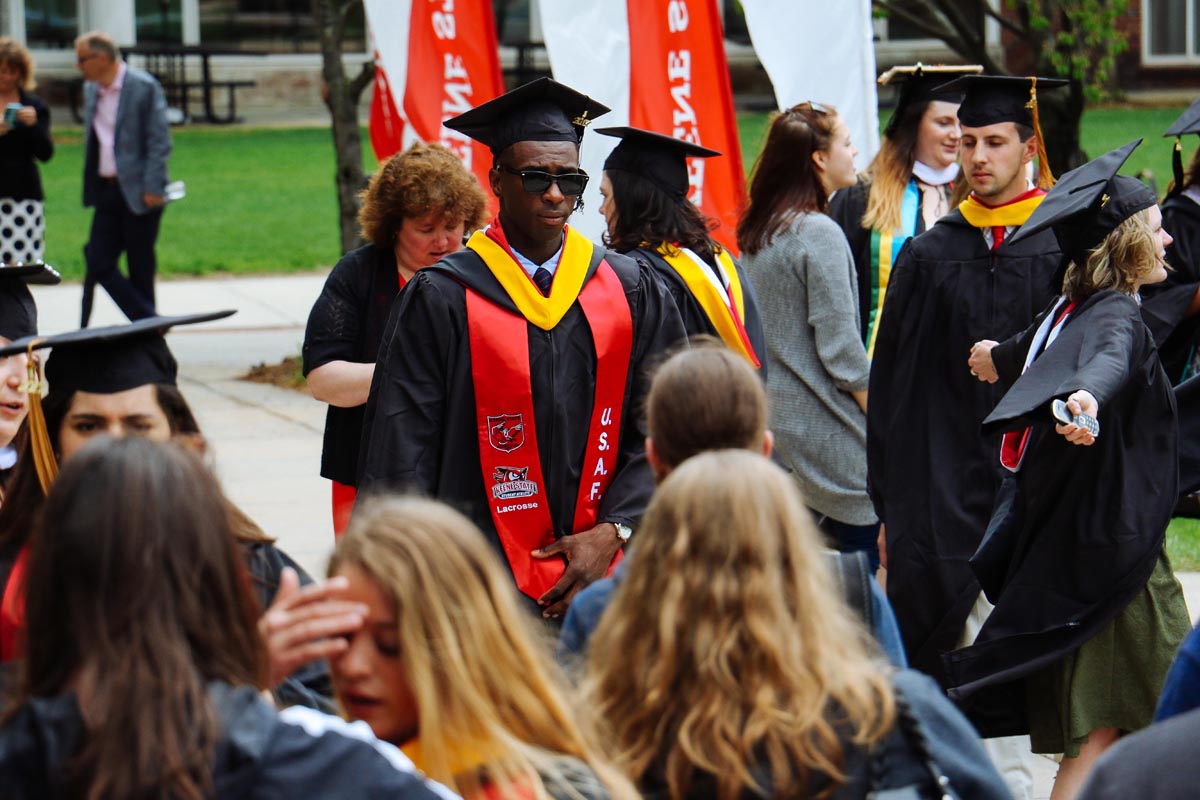 President Huot said that she and the Class of 2017 share in common their time at the College. "We all started here together. This class will always have a special place in my memory because of that connection," she said. She went on to say that "you will remember forever the wonderful times you shared with friends. Playing Frisbee right here on this quad. Hundreds of meals together in the Zorn Dining Commons. Late night study sessions with classmates fueled by our own Owl Blend coffee. Those first few days at college when you felt lost and overwhelmed are now a distant memory." She said that today, the graduates leave transformed and prepared – they have reached a level of expertise in their subject area, gained valuable experience in the real world, and they understand the benefits of building a community. She closed by leaving the graduating class with three messages. First, that they should share their educational opportunity with the world – many hunger for an opportunity to go to college. Second, she urged students to live deeply, by saying "Whatever you do, do it with every fiber of your being". Finally, she encouraged the graduating students to stay connected. "Stay connected to each other. Stay connected to the world. And stay connected to Keene State College. I'm an Owl for life, and so are you, an Owl for life." She closed her address by offering hearty congratulations to the Class of 2017.
Address from Senior Class President Noah Macri
Senior Class President Noah Macri, addressed fellow graduates by offering sincere thanks to his parents, members of Student Government, and the many faculty and staff who helped him grow over the past four years into the alumnus that he is now. He said to his fellow graduates, "you are some of the most intelligent, most caring, and most genuine people I have ever met and I am truly grateful that I got to know you." He asked graduates to think about how much they have grown and changed since first coming to campus. He shared his own thoughts on this when saying, "I wish someone told me on move-in day that these four years would be the most impactful and life-changing years ever." He shared that he found Keene State College students care about each other and "always have each other's backs". He concluded by saying that the future may not be clear, but that he is "certain that we should not fear this uncertainty, but face it head-on and embrace the unknown with positivity and optimism. You are all strong, you are all intelligent, and more importantly you are all Owls!"
Address from Honorary Doctor of Humane Letters Recipient Tom Porter
Tom Porter was presented with the honorary doctor of humane letters degree in recognition of his lifelong work building community for Native Americans and raising awareness for Native American language, culture, wisdom, and traditions. In his speech, he said that the "Iroquois people consider the Earth our mother". He went on to also say that the sun and rain have special meaning to the Iroquois people. Tom said that we need to thank our elders, including "parents and former leaders, for retaining knowledge of nature". He said that these people will leave the earth someday, and that the graduates of the Class of 2017 are part of the rebirth of our world.
Related Stories