Student Film Festival at Colonial Theater, April 29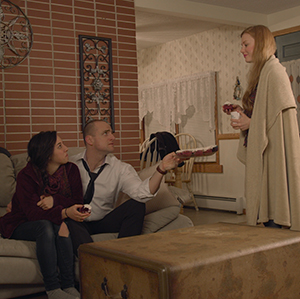 Keene State College's Film Studies program attracts and develops many young filmmakers, and the annual Student Film Festival showcases the best of their creative and engaging work. In fact, so much good film has come out of the program this year that there will be two shows (featuring different work) at the Colonial Theater in downtown Keene on Saturday, April 29: one at 11 a.m. and one at 2 p.m. Admission is free, and the event is open to the public.
The festival presents works by students in the Film Production thesis class. In this advanced class, students have worked individually or collaboratively over the course of an entire school year to create short films, using either digital video or 16mm production techniques. The program will include narrative, documentary, and experimental works.
Schedule of events:
THURSDAY, April 27th, 7 p.m. (refreshments at 6 p.m.!)
Critical Studies Conference
Students present original research and participate in panel discussions

Location: Mountain View Room, Student Center, Keene State College
FRIDAY, April 28th, 7 p.m.

Student Film Festival, program 1
Presents works produced in introductory and intermediate Film Studies courses.

Location: Putnam Theater, Keene State College


SATURDAY, April 29th, 11 a.m. and 2 p.m.

Student Film Festival, program 2 and 3

Location: Colonial Theater, Keene
Closing Reception, 5:30 p.m., Rhodes Hall Atrium
Refreshments served! 
Check out the Student Film Festival and Critical Studies Conference 2017 on Facebook!
Event contact:
Jo Dery, Assistant Professor of Film Studies
Email: Johanna.dery@keene.edu
APRIL 29 Film Schedule, COLONIAL THEATER
MORNING SHOW, 11 A.M.
Nick's Dead
Running Time: 20 min.
Synopsis: Nick Rumis, after his untimely death, visits his funeral as a ghost.  Realizing his best friend Matty is not at his funeral, Nick, guided by Death herself, goes out to find Matty on this comedic journey.
Director: Evan Moniz
Production Manager: Olivia Gerzabek
Cinematographer: Hannah Gagnon
Art Director: Emily Blanchard
Sound Designer/Editor: Evan Haas
Contact: Olivia Gerzabek
Letters to Oregon
Running Time: 8 min.
Synopsis: Alex, a lonely twenty something, writes letters to the only girl he has ever felt a spark with while she is away at college. Alex goes through his daily routine while thinking about his past romance and wondering if he will ever see her again.  Director: Adam Schickling
Cinematographer, Writer, Editor: Katelyn Stefaniak
Contact: Adam Schickling
Haru
Running time: 15 min. Synopsis: Exploration of the memories.  Director: Seiichiro Okuma DP: Patrick Gregg 1st AC: Varya Rootwood 2nd AC: Julianna Bigham Sound recording: Daniel Mcauliffe Visual effects: Sultan Thahir Contact: Seiichiro Okuma
Strangers
Running Time: 45 min.
Synopsis: An architecture student named Greg wins a prestigious architecture competition to build a state-of-the-art hospital in a developing country. He is trying to tell his father Ben about his accomplishment but their relationship has been a struggle due to a difficult past. Greg also makes a new friend who begins to bring more out of him than Greg knew he had, but the real question in the story is, Why did Greg kill his father?
Director & Writer: James Calnan III
Assistant Director, Production Manager: Matthew Cohen
Cinematographer: Connor Morrell
Sound Design & Art Director: Paul LePere
Makeup Artist: Meaghan O'Dwyer
Contact: hollowtunes@gmail.com
Flight of the Father
Running time: 17 min.
Synopsis: This film is a portrait of my father, who was a Vietnam War helicopter pilot. The film is about me getting to know who my father was as a younger man.
Colin Acker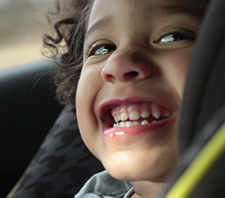 Family Functions
Running Time: 13 mins.
Synopsis: A collection of footage of a family with a unique family dynamic and an unusual experience of change.
Director, Editor, Cinematographer, contact: Tiara Titus
Light's Journey
Running time: 10 mins.
Director/Cinematographer: Connor Morrell
AFTERNOON SHOW, 2 P.M.
home no home
Running time: 8 min.
Synopsis: Conversations with family in Amman, and with the refugees in Zaatari – an investigation into ideas of home, displacement, and how we choose to occupy space.
Sultan Thahir​
Tenants
Running Time: 20 min.
Synopsis: An expecting couple struggles to change their dating arrangement. An aspiring dancer dwells over the terms for her success. A selfless son bears the burden of his devotion. Tenants explores a single day in the lives of four individuals all living under the same roof. Through three vignettes, we follow Pat, Rebecca, Liz, and Nate and the difficulties of their everyday lives.
Director: Daniel Stavens
Producer: Keelan Brown
Writer/Art Design: Veronica Spadaro
Cinematographer: Valerie Pierson
Cinematographer: Janine Rupprecht
Sound Recordist/Sound Designer: Kevin Aruilio
Contact: Daniel Stavens
Psychomachia
Running time: 10 min.
Synopsis: A cinematic exploration of the soul through visual metaphors and poetry.
Mikhail Lavrentyev
Stain on a Schmuck
Running Time: 10 min.
Synopsis: Ned, an awkward middle-aged man down on his luck, accidentally kills his boss during a job interview, then inherits his title of boss.
Director, Cinematographer, Writer, and Editor: Adam Schickling
Co-director, Writer, and Producer: Katelyn Stefaniak
Contact: threeringfilms@gmail.com
The Mountain
Running time: 55 min.
Synopsis: The Mountain is an incredible true story of a 16-year-old girl named Amy who, in dealing with the PTSD of witnessing her father's tragic death, finds herself in a neuro-rehab center in rural New Hampshire. She bears witness to the malpractice, corruption, and neglect that takes place within the facility. Amidst the chaos of her stay, Amy seeks comfort in the arms of a staff member named Charity.
Directors: Lindsy Avritch, Joey Copponi
Assistant Director: Sarah Shufelt
Cinematographers: Josh Fuller, Peter Hambrecht
Writers/Sound: Andrew Augusta, Danielle Johnson
Production Manager/Sound: Maddy Gaskill
Production Assistants: Georgie Abdallah, Alex Currier, Jackson Kelley
Contact: Lindsy Avritch
inthebackofthereal
Running time: 10 min.
Synopsis: A disruptive visual breakdown of memory. Influenced by remix culture the images and audio recordings this piece experiment with ideas in and around remembrance and the truth and lies that follow.
Daniel Declan McAuliffe
Nostalgia
Running time: 6 min.
Synopsis: Coming to America as an exchange student is a dream for many back home in Pakistan. I have certainly lived this dream, and this film is about my experience and reflection of my time in United States.
Rehan Karim
Hey, Younger Me!

Running time: 10 min.
Synopsis: What I would tell my younger self.
Narrator, contact: Matthew Bergman
Sound Tech: Steve Armstrong
Forget About Us
Running Time: 25 min.
Synopsis: The aftermath of a fellow student's death leads three high schoolers to reflect upon their own lives and question their futures as they all prepare to go to the same local house party.
Director: Aidan Caughran
Producer, contact: Dylan Hoffman
Cinematographer: Leigh Barron
Sound & Lighting: Patrick Byrne
See ya at the festival!
Related Stories