In Memoriam: Professor Emeritus of Geology Frederic Layman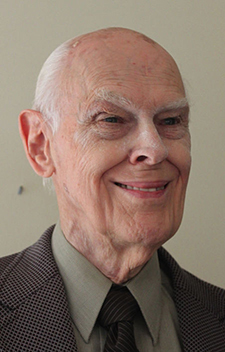 Frederic Gilman Layman (1927–2017), Keene State College professor emeritus of geology, passed away peacefully on Jan. 21, 2017, following a period of failing health.
Dr. Layman taught at Keene State College from 1968–1988 and was instrumental in establishing several science majors, including geology. He received his PhD in geology from Harvard University and did field work in many locations, including British Columbia, Alberta, Oregon, Idaho, Wyoming, Montana, Nevada, Colorado, the Dakotas, and the Sangre de Cristo Mountains in New Mexico.
To learn more about this remarkable man's life and his continuing fascination with geology and the natural world, see his obituary in the Keene Sentinel.
Related Stories