Transfer to Keene State Proves Best for CS Major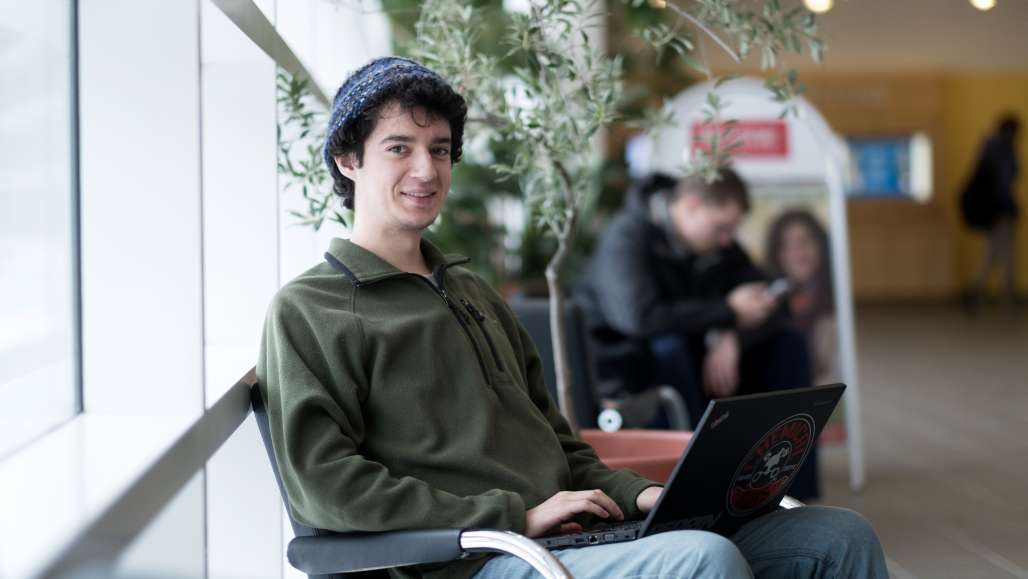 After a year at a college that just wasn't quite the right fit, Jonah Walker '17 decided it was time for a change.
That change came in the form of a transfer to Keene State College.
"My previous college was a very small private university with less than 1200 students. After one year, I discovered that a tiny college wasn't for me. On top of that, it was about to cut more classes out of the Computer Science program in favor of having other kinds of courses. While this benefitted many students, I wasn't one of them," said Walker.
The transfer into Keene State was surprisingly easy for Jonah. "Before graduating high school, I had applied to Keene State and been accepted. Upon my decision to transfer, I found that my previous application was still stored away in the Keene State system, and it turned out to be a simple case of reactivating my old application," he said.
Once at Keene State, the transition into the Computer Science Department was easy and Jonah was able to continue working towards a degree in a program with a more robust set of opportunities.
"I found out early on that I enjoy working with computers, and people. Computers are undoubtedly an integral part of the world today and being a CS major will allow me to capitalize on that," said Walker. "I am pursuing the goal of becoming the IT manager for an automotive-based business. This will allow me to combine my passion and my profession."
Keene State is offering Jonah the things he found most important when he searched for a school that would best serve his needs. "I picked KSC because it has a great campus with good students. I have also had great experiences with the college staff; administration has been great in helping me get what I need to succeed here as a student and as a young adult making my way in the world," he said.
Related Stories