Student Support Network: Students Helping Students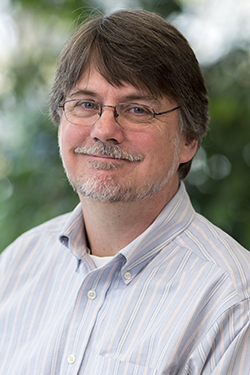 "I think it's so important that everyone feels they have someone they can talk to and they don't feel alone," said Callie Grotton. A sophomore computer science major at Keene State College, Grotton is one of several students taking part in the Student Support Network, a pilot program that provides students with training in skills they will use at Keene State and throughout their lifetimes towards recognizing when their peers are in distress, and knowing how to support them and how to refer them to appropriate services.
Research shows the majority of students who experience debilitating distress do not initially seek professional help and typically reach out first to their peers instead. This unaddressed distress often leads to personal and academic challenges and, too often, withdrawal from school. While the Counseling Center at Keene State does a lot of outreach, they are still only seeing between 10 and 15 percent of students. According to Forrest Seymour, a counselor in the College's Counseling Center, the Student Support Network will help the Center reach more students. "Students are going to reach out to other students," he said. "Let's do everything we can to increase the student body emotional IQ so they have a clear set of criteria to notice something is wrong with their friends and some skills on how to support them."
Students, who are nominated for the program by faculty and staff, participate in a six-week training program that focuses on three main areas: How to recognize what the distress looks like, how to talk to people about it, and how to connect them with the appropriate services. Grotton, who was nominated for the program by her supervisor Elise Morrissette, the help desk manager for the Information Technology Group, says she was happy to get involved in the project. "I really hope that the word gets spread around campus that there are students who are qualified to talk to their peers who need help," said Grotton. "They need to know that people do care."
Seymour hopes to attract more students to the program in the future. The goal is to have about 400 students, or about 10 percent of students, take part in the program. "It's all about helping our students be part of a caring community and learn how to support each other," he said.
Know someone you think would be a good Student Support Network counselor? Here's the nomination form.
Related Stories