Keene State College Names Dr. Kristene Kelly as Athletic Director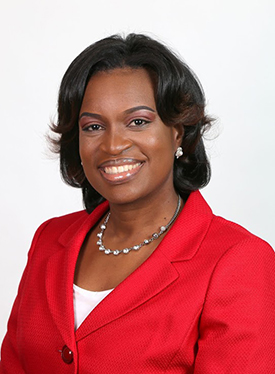 Keene State College announces Dr. Kristene Kelly as athletic director. For the past seven years Dr. Kelly served as associate athletic director at Saint Augustine's University in Raleigh, North Carolina, and as assistant professor and chair for the Department of Business, Accounting, Sport Management. In these roles, Dr. Kelly provided leadership in the areas of directing and supervising operations for 14 sports, managing coaches, budgeting, and staffing, as well as overseeing compliance and sports information, in addition to course development and educational guidance for students, among many other responsibilities. Dr. Kelly will begin to serve as Keene State College Athletic Director on June 1, 2016.
"The Keene State program embodies everything that is valuable about college athletics and with the College's commitment to ensuring that athletics is a vibrant part of the student experience, I'm excited about the possibilities. I am prepared to hit the ground running, and will help to propel Keene State's men's and women's athletics to new heights," said Dr. Kelly. "Keene State's student athletes, coaches, and staff inspire me. Their hard work and dedication is behind the College's tradition of excellence. I look forward to continuing the success of Owl Athletics in the classroom, in the community, and on the different playing surfaces."
Kemal Atkins, Keene State College vice president for Student Affairs and Enrollment Management, said, "I am delighted that Kristene Kelly will be joining our leadership team at Keene State. She has touched every aspect of athletics administration throughout her career, and she brings a unique combination of experience in management, administration, marketing and communications, teaching, and academic counseling for students. Kristene is a talented administrator and I am confident that her positive contributions to the College will extend beyond our athletics and recreational sports programs."
Prior to her work at Saint Augustine's University, Dr. Kelly served as sports information officer at Johnson C. Smith University in Charlotte, and academic counselor at the University of Tennessee.
Dr. Kelly earned two Bachelor of Arts degrees from Johnson C. Smith University in Physical Education and Communication Arts. She earned a Master of Science from the University of Tennessee in Human Performance and Sport Studies, and she earned a Doctor of Education from United States Sports Academy in Daphne, Alabama.
Related Stories