Keene State Hosts Talk by Son of Executed Spies, the Rosenbergs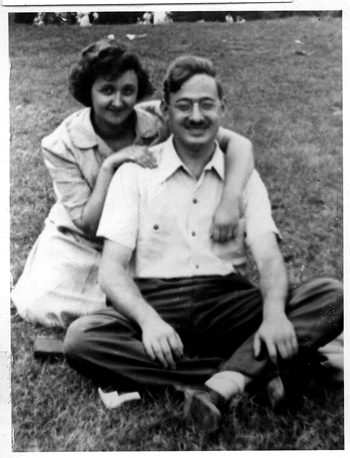 Keene State College invites the public to attend a talk given by Michael Meeropol, son of Julius and Ethel Rosenberg, who were executed as spies. Michael's talk is titled "The Case for Exoneration: Ethel and Julius Rosenberg, Espionage, and Recent Historical Revelations."
On June 19, 1953, the U.S. government executed Julius and Ethel Rosenberg for conspiracy to commit espionage, accusing them of passing classified information about the atomic bomb to the Soviet Union. The Rosenberg's sons, Michael and Robert Meeropol, have spent their lives seeking the truth about their parents' guilt or innocence. Were Julius and Ethel both guilty? Why would someone engage in espionage? Michael Meeropol will talk about recently released records of secret grand jury testimony, the confession of a co-defendant, and why the search for the truth still matters.
When: Tuesday, March 22, 2016, 4:30–6 p.m.
Where: Keene State College, Centennial Hall, Alumni Center
Michael Meeropol graduated from Swarthmore College, pursued graduate work at Kings College, Cambridge University, and earned a PhD in Economics from University of Wisconsin, Madison in 1973. He recently retired from his position as professor of economics at Western New England University in Springfield, MA. His major contribution in the field was the 1998 publication of his book, Surrender: How the Clinton Administration Completed the Reagan Revolution.
Michael Meeropol and his younger brother, Robert, have been active in the search for evidence of their parents' guilt or innocence. Grand Jury testimony and other documents from the investigations and trial continue to be made public. These new materials provide a more complete picture of what the Rosenbergs did and how the government responded. Over the years many books have been published about the case with varying conclusions about who Ethel and Julius Rosenberg were. Michael and Robert published the book We Are Your Sons in 1975, and Michael published a collection of letters in 1994. The brothers continue to call on the U.S. government to formally exonerate Ethel Rosenberg and claim that their mother was used to coerce information from their father.
Related Stories