Cultivate the Scientist in Every Child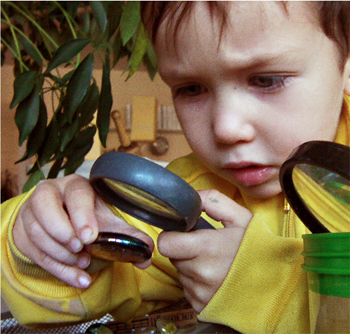 The Mason Library will host an educational exhibit created by the Hawkins Center for Learning, Cultivate the Scientist in Every Child: the Philosophy of Frances and David Hawkins from Jan. 28–Feb. 25. The exhibit, sponsored by Symposium 2015, Sustaining the American Dream: Public Education and the Common Good and the Child Development Center, is free and open to the public.
At 4 p.m. and again at 7:30 on the Thursday when the exhibit opens (Jan. 28), Alexandra Cruikshank, principal designer of the exhibit and a teacher at the Boulder Journey School (Boulder, Colo.), will offer a professional development talk, "Messing About with Science," about engaging curiosity and creativity in education for young children.
Related Stories