The Happiest Place on Earth for Mackenzie Birrell '15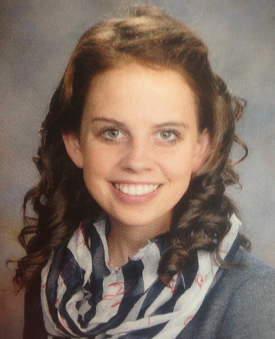 What if you were told your next adventure after college will be at the happiest place on earth? For Mackenzie Birrell '15, it's true.
The Safety and Occupational Health major from North Scituate, Rhode Island, will be working as a part of the Facilities Operations Services Team at Walt Disney World Resorts in Florida for a summer postgraduate internship. "I will be focusing on the safety side of engineering," said Birrell. "I will be working with the engineers on the rides and other facilities in the park, which is really exciting."
The Walt Disney Company offers internship programs for current students and recent graduates. The company has a wide range of programs, including technology and information technology, journalism, engineering, and management. The idea is to give students hands-on work experience, and Birrell was selected out of more than 100 applicants.
Birrell graduated on May 9 and moved to Florida on May 16. Her internship lasts until August, and there is a strong possibility for employment once the program is over.
"Keene State has definitely prepared me for the career that I want," said Birrell. "My classes gave me tools and skills that I need, and I will absolutely utilize them in the future. I also honed my public speaking skills. I gained networking skills and opportunities through Keene State. I usually get nervous before interviews, but I learned helpful interview skills during my time at the college."
Looking to the future, Birrell is ready to take on the responsibilities this job offers. "I am excited to live on my own, and make that transition to being independent and beginning my career," she said. "I want to do something that gives me the opportunity to be successful." From the looks of it, this opportunity will give her just that.
—by Matthew Pereira, KSC Marketing & Communications intern
Related Stories