Profs Richardson and McMullan Exhibit at UNH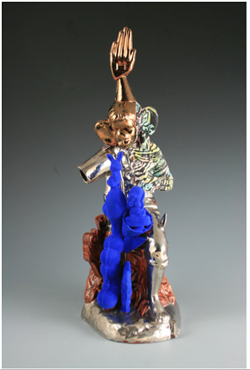 Associate Professor of Art Lynn Richardson and Associate Professor of Art Paul McMullan will be exhibiting their sculpture in the show, "The Physicality of Color," at UNH's Museum of Art from January 23–March 29. There will be an opening reception on Friday, Jan. 23, from 6–8 p.m. The artists selected for this exhibition explore color tactilely, symbolically, or formally.
"Kristina Durocher, the curator of the Museum of Art, had visited the Biennial Faculty exhibition at the Thorne-Sagendorph in January 2014 and was interested in the way Paul and I used color in our sculptural works," explained Prof. Richardson. "Over the past three years, Paul and I have shared a studio space off campus, so she arranged to visit and discuss ideas for new works which could be exhibited at the Museum."
Both professors had their students visit their studio to watch the process as they worked on these pieces for the UNH installation. "It is always great to exhibit work, this is our opportunity to present research/scholarship to a public audience," Prof. Richardson said. "Our students get to see how a professional artist works in a gallery setting, and they see that we are active in a national art scene, and often we have students assist us at these gallery installations. I have had students travel with me throughout New England setting up work. In the past, this was a chance for the students to also meet with their own peers at other institutions and dialogue about there experiences."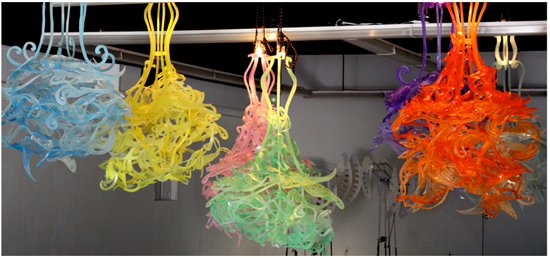 The other artists who will be exhibiting include Diane Ayott, Carlos Jimenez Cahua, Catherine Evans, Masako Kamiya, Catherine Kehoe, Keira Kotler, Laura Moriarty, Victor Schrager, Nancy Murphy Spicer, Matt Rich, and Bill Thompson.
Related Stories