Chamber Singers Support Humane Society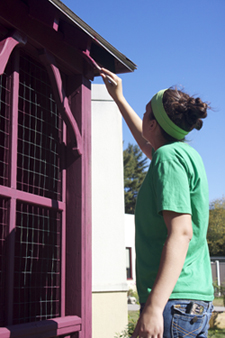 Besides creating beautiful music, the KSC Chamber Singers also create a sense of community service. Each semester, the group partners with a local non-profit to learn about its mission, promote awareness of the organization, and give a themed performance to raise money for that non-profit. In the past, they've helped such groups as the Monadnock Conservancy, the Hundred Nights homeless shelter, and Stonewall Farm.
This semester, the group partnered with the Monadnock Humane Society, where the singers spent time working on the MHS grounds and helping with the gardens. They also held a special performance at the MHS's annual fundraising event, the Hair Ball/The Great Catsby, at the Keene Country Club on November 1st.  The students also hosted a special performance, "Songs for All Creatures," at the Redfern Arts Center on November 22 that featured Benjamin Britten's "Rejoice in the Lamb" and selected works by Bennett, Tallis, and Wilbye.
Read all about it in the Equinox article, "Keene State College's Chamber Singers Entertain for a Cause."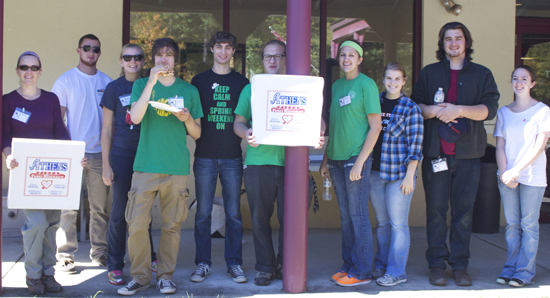 Related Stories