Dr. Chesebrough Earns Outstanding Music Educator Award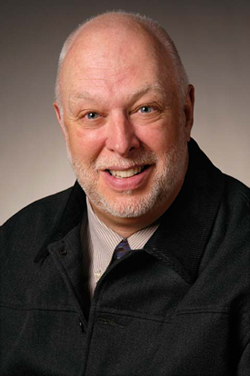 The National Federation of State High School Associations' (NFHS) Music Committee has selected Associate Professor of music James Chesebrough for its NFHS Outstanding Music Educator Award. This Section 1 award represents Connecticut, Maine, Massachusetts, New Hampshire, New Jersey, New York, Rhode Island, and Vermont. "I was honored to have been nominated for this award," said Dr. Chesebrough. "There are so many great music teachers who have made significant achievements in the field of music education. To have received this is very special."
Associate Professor of Music Sandra Howard will present the award to Dr. Chesebrough at the New Hampshire Music Association Spring all-member meeting on Friday, 4/17/15 in Concord, NH. The NFHS will also feature the award recipients in its magazine, High School Today.
Related Stories