KSC to Get New Res Hall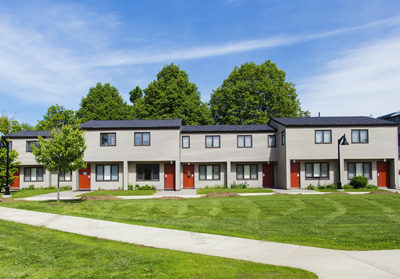 In order to enhance the student experience and eliminate the tripling that sees three students in some first-year dorm rooms, Keene State has approved plans to construct a new first-year dorm on campus to house approximately 300 students. Construction is scheduled to commence in 2015, and students should be in the rooms by the fall of 2016.
The New Hampshire Health and Education Facility Authority (HEFA) has granted KSC a bond of approximately $32 million to help with the project. The College also plans to improve those existing residence halls that need it to make them more attractive and livable. Currently, 58 percent of undergraduates live on campus. Kemal Atkins, KSC's new vice president for student affairs and enrollment management, hopes to raise that percentage to 70 percent within the next few years, because, as he said, "Research shows that students have a higher success rate, a higher level of satisfaction, when they live on campus."
The new residence hall will replace the Tisdale Apartments along Wyman Way.
Related Stories