Memorable Summers for KSC Travelers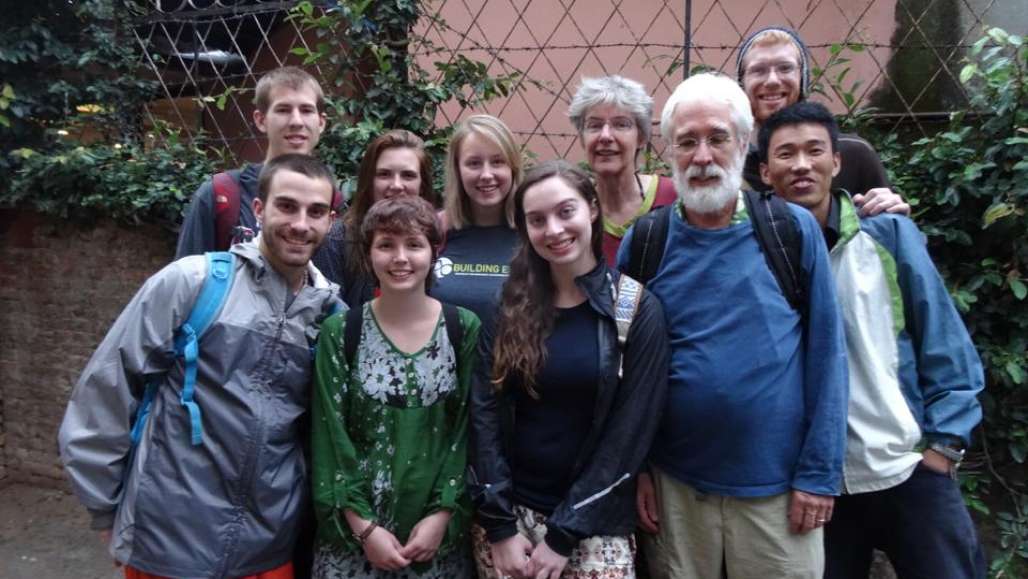 Five students traveled to Rwanda for four weeks as part of a course, Rwanda: Then & Now. With their professor, Therese Seibert of the Department of Sociology and Anthropology, the group toured the country, visited genocide memorials, participated in a program at the Peace Building Institute, learned about Rwandan culture, and distributed medical and educational supplies to orphanages. Read the students' blog.
Professors Renate Gebauer and Tom Bassarear led a Global Engagement Honors trip to Nepal this summer. The group visited KRMEF, a sustainable community in Kathmandu, took a flight to see Mount Everest, hiked in areas less touched by tourism, toured local schools, and stayed with families in rural areas. Check out the Facebook page.
Seven Keene State Honors students traveled to South Africa with Professors Karen Jennings and Anne-Marie Mallon. They visited Johannesburg, Pretoria, Soweto, and Cape Town. The itinerary included the Apartheid Museum, former prisons for political prisoners, the country's human rights court, the Slave Lodge Museum in Cape Town, and a safari. They also attended a conference of the Apartheid Archives in Pretoria and visited with neuropsychologists in Cape Town, learning about their research. Read student Katherine Marren's blog about the trip here.
Professors Karen Cangialosi and Scott Strong of the Biology Department led their annual student trip to the Turks and Caicos, the culmination of Tropical Marine Biology 104. The trip to the Caribbean islands focused on a study of the coral reef ecosystem as seen from underwater with the help of SCUBA gear. Read about the annual class and trip.
In addition, a number of students are studying abroad or doing service projects abroad this summer:
Amanda Diiulis and Jessica Pierre are working at the Bapagrama Educational Center in India.
Kaleb Lique Naitove is at the Council on International Educational Exchange Study Center in France.
Brooke Malloy is studying in Australia through Globalinks Learning Abroad.
Several students are studying at Lorenzo de Medici University in Italy. They are: Shelby Hines, Leighanna Moore, Allison Picone, Casey Robinson, and Kenneth Sullivan.
Nicole Stevens and Katherine Woods are sailing with the Semester at Sea program.
Julian Robinson is studying in Spain.
Arian Deihim-Panah and Jillian Emerson are at Universidad Veritas in Costa Rica.
Kaela MacInnis and Erin McCarthy are at the Universite Catholique de Lille in France.
Margaret Lacey is at the Universite de Pau et des Pays de L'Adour in France.
Jillian Furcillo is at the University of Cape Town, South Africa.
Three students, Samantha Branning, Emily Montano, and Shaina Riley, are studying at the University of Limerick in Ireland.
For more information about the College's Study Away programs, check out the Global Education office's webpage.
Related Stories