KSC Film Archives Featured on NH Chronicle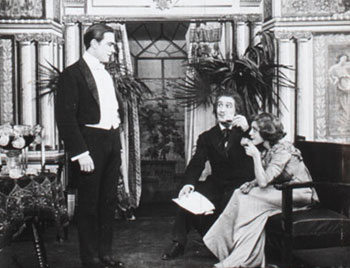 On March 24th, WMUR's Channel 9 aired a special New Hampshire Chronicle piece on Keene State College's film collection. That's the collection that has yielded the only known copies of John Ford's 1913 film, When Lincoln Paid, and Their First Misunderstanding, Mary Pickford's 1911 film, the discoveries of which made international news. The archives contain, among other films, the Louis de Rochemont collection.
Academy-Award-winning filmmaker and "father of the docu-drama" Louis de Rochemont lived in Newington, N.H.; besides his feature-length films such as The Whistle at Eaton Falls and Lost Boundaries, he also produced the "March of Time" newsreel series, and a series of ethnographic films. So who knows what other treasures our film archives have yet to reveal? If you missed the Chronicle segment, don't worry; you can watch it online.
Related Stories