Cheshire Academy for Lifelong Learning Announces Spring Classes at Keene State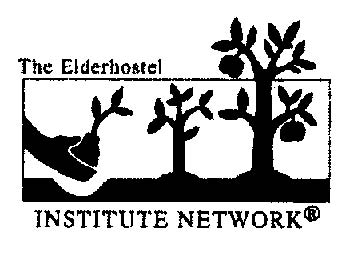 KEENE, N.H. 1/31/04 - The Poetry of New England after Frost, Birding for Beginners, Conversational Gaelic, and The Corporation in America are just four of the many courses offered this spring by the Cheshire Academy for Lifelong Learning (CALL) at Keene State College.
CALL, an affiliate of the Elderhostel Institute Network, is an academic program for retired or older adults in the tri-state region. Spring courses take place on Fridays for eight weeks from March 4 to April 29, except for March 18, the Friday of KSC's spring break. Unless otherwise noted, each class meets for 80 minutes on the KSC campus, so CALL students may opt to take more than one course during the day.
Learning on the Fly: Birding For Beginners, which meets from 8 to 9:20 a.m., explores the techniques of bird identification using field marks, songs and habitat. Instructor Wendy Petschik explains how to recognize a variety of local birds by sight and song both in the classroom and in the field. This course is limited to 20 participants.
Study of Hamlet and Macbeth, which meets from 9:30 to 10:50 a.m., examines the first and last of Shakespeare's four great tragedies against the background of contemporary Renaissance political and religious idealism. Instructor Janet Grayson asks participants to read the first two acts of Hamlet before the first class meeting.
20th-Century American Psychology, which meets from 9:30 to 10:50 a.m., studies the development of psychology as a natural science, an academic discipline, and a helping profession. Instructor Lawrence Dachowski explains the legal status of psychology and its relationship to other professions and disciplines.
The Poetry of New England after Frost, which meets from 9:30 to 10:50 a.m., looks at some of the best-known of today's New England Poets: Galway Kinnell, Stanley Kunitz, Mary Oliver, Louise Gluck and others. Instructor Pat Fargnoli invites one or two poets to read and discuss their work. This course is limited to 20 participants.
Chaucer: The Canterbury Tales and Medieval Society, which meets from 11 a.m. to 12:20 p.m., discusses the General Prologue to The Canterbury Tales and several of the tales to better understand 14th-century English society. Instructor Michael Haines suggests reading the modern English translation by Nevill Coghill.
An Informal Reading Group, which meets from 11 a.m. to 12:20 p.m., is a small discussion group that chooses its own readings by consensus. This informal course is limited to 12 people.
The Wonderful World of Mystery: An Armchair Detective's View, which meets from 11 a.m. to 12:20 p.m., covers a history of the genre and examines the sedate world of the English detective novel versus the nitty-gritty American detectives. Instructor Meg Dachowski looks at police procedures, religious sleuths, women detectives, historical novels, and exotic settings.
Conversational Irish Gaelic, which meets from 1 to 2:20 p.m., is an introduction to the language, culture, and literature of the Irish Gaelic, taught by the College's resident Irish historian Paul Cullity. This class is limited to 20 participants.
Revolution, Nationalism, Liberation Movements, Terrorism, Part 2, which meets from 1 to 2:20 p.m., studies the impact of European liberalism on Afro-Asian societies, particularly Islam. Instructor Javed Chaudhri looks at the Russian Revolution, Marxism-Communism, liberation movements among peoples of the European empires, the emergence of Third World nations, the Cold War, and the rise of terrorism.
Constitutional History, which meets from 1 to 2:20 p.m., studies the basic social and moral issues of our nation that have been the subject of Supreme Court decisions, such as racial equality, dissent, religion, war powers, economic justice, environmental protection, and capital punishment. Instructor Joan Roelofs explains how the Court helps define our political culture.
Introduction to the Personal Computer, which meets from 1 to 2:20 p.m., is designed for people with little or no computer experience. Instructor Vicki Trombley introduces the personal computer using Windows, Microsoft Office, e-mail, and the World Wide Web. This course is limited to 10 people.
The Corporation in America, which meets from 2:30 to 3:50 p.m., examines the evolution of the corporate form of organization of economic activity from its earliest beginnings to its modern, perhaps even post-modern, forms. Instructor Jules LaRocque relies considerably on the book Socializing Capital: The Rise of the Large Industrial Corporation in America by William G. Roy.
Tai Chi for Seniors, which meets from 2:30 to 3:50 p.m., shows how to exercise with the movement of one's head, eyes, arms, hands, body, legs, and feet done in coordination with one's mind and respiration. Instructor Jim Fleury suggests loose clothes, athletic shoes, and a light spirit to enhance your experience.
Dot and Pixels: Creating a Digital Photo Album, which meets from 3 to 4:20 p.m., explains how to use a scanner and/or digital camera and Photoshop software to generate images for a digital photo album to e-mail to family and friends. Instructor Ron Nadeau asks that participants bring six photos and/or a digital camera. The class is limited to 12 people.
Art 101: Painting Workshop, which meets from 3 to 5 p.m., is open to all levels of painters. Instructor Alden Thrasher covers still life, all seasons' landscapes, birds, wild animals, and pets. No supplies are necessary to start; everything is furnished. This class is limited to six participants, and takes place in Mr. Thrasher's home studio in Keene.
The cost for the CALL program is $40 for the spring term, which includes all classes. Advanced registration is recommended. To register, visit the Continuing Education Office on the first floor of Elliot Hall, call 603-358-2290 or 800-KSC-1909 or visit www.keene.edu/conted/call.cfm.
Related Stories