Recreation Center Use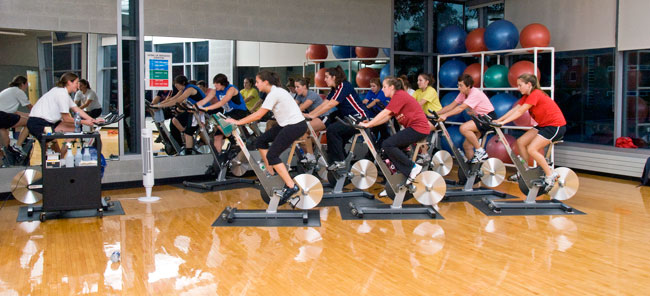 Alumni may purchase the summer Recreation Center membership beginning in May but can sign up for the Spaulding Gym membership at any time.
The cost of a summer membership for a KSC alumnus and their spouse/partner is $100 each.
New KSC graduates (May 2012) will pay $50 for this first summer and then the $100 rate after that.
A day pass is also available during the summer for KSC alumni and their spouse/partner for $5 per person per visit.
A KSC alumni card must be presented to the front desk to sign up for the membership or day pass.
The Spaulding Gym (pool/racquetball court) membership option is also available for alumni in the summer and there is no charge for the alumnus or their spouse/partner.
Child Passes (dependent children 18 & under) are available at no charge for use of pool year round (Spaulding Gym membership for parent) and the recreation courts during summer if parent has the full membership.
You will need your KSC Alumni ID Card to use this service. To get an Alumni ID Card, contact Kirsten Camp at 603-358-2369 or kcamp@keene.edu
---
Contact the Alumni Office
Alumni & Constituent Engagement
Barry Alumni House
229 Main Street
Keene, New Hampshire 03435-2701
603-358-2369
800-572-1909