Thought Leaders and Educators from Across U.S. and World Gather at Keene State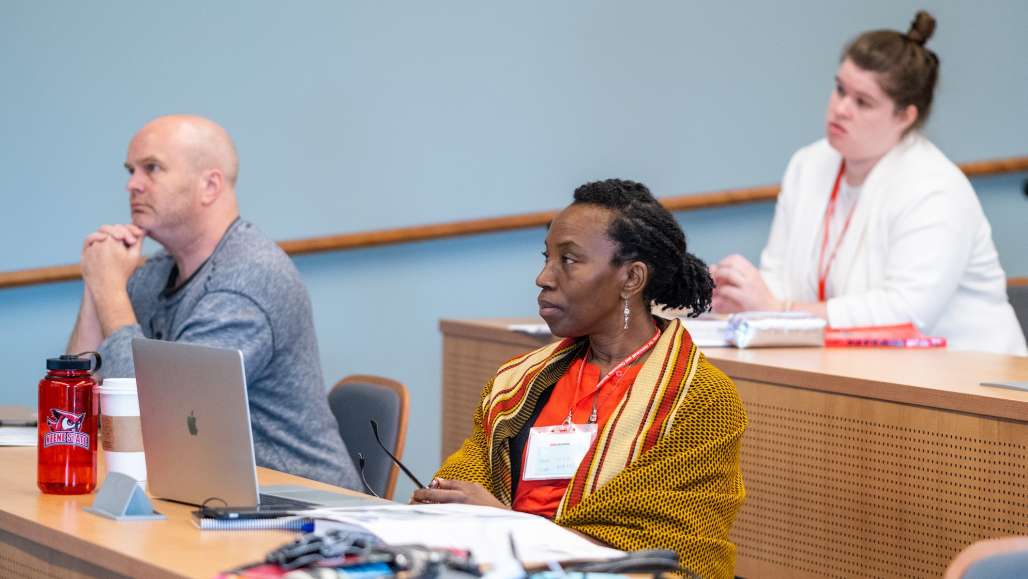 Keene State College brought together thought leaders and educators to expand programs and build awareness of genocide prevention through its Summer Institute on Genocide Studies and Prevention in June 2021. Hosted by Keene State's Department of Holocaust and Genocide Studies – the only undergraduate program of its kind in the United States – the goals of the Institute are to promote study, research and teaching in the growing field of genocide studies and prevention; encourage participants' organizations to incorporate genocide studies and prevention into teaching; and prepare more teacher-scholars to offer genocide prevention as a program of study in more locations.
"We were thrilled to host, in-person, the third edition of our Summer Institute on Genocide Studies and Prevention. The Institute brought together 17 participants from colleges and universities, non-governmental organizations, and outreach centers from around the country," said Keene State College Cohen Professor of Holocaust and Genocide Studies Dr. James Waller. "Their backgrounds were remarkably diverse – from Congo, Burundi, India, China, and Afghanistan – and, combined with their incredible professional expertise, made for a tremendous learning community. We already are seeing the impact of the Institute on their work as participants have altered current courses, developed new courses, and are formulating programs and events related to genocide prevention."
Drawing on a global range of historical case studies, and current crisis spots, the 2021 Summer Institute focused on the study, research, and teaching of genocide prevention across all phases of the conflict cycle. This includes preventing genocide from ever taking place, preventing further atrocities once genocide has begun, and preventing future atrocities once a society has begun to rebuild after genocide.
"The Summer Institute was incredibly beneficial to me at multiple levels. From the theoretical underpinnings to the practical ideas founded on case studies, the Institute was highly fruitful," said Dr. Jeanine Ntihirageza, director of the Center for Genocide and Human Rights Research in Africa and the Diaspora at Northeastern Illinois University. "The Keene State faculty were highly knowledgeable in the topics they presented but to top it all, they were incredibly caring. They not only shared their expertise but also their teaching and research experiences in the field which can be useful especially for those of us who are still 'green'."
The Summer Institute is funded by a generous gift from the Charles E. Scheidt Family Foundation.
Related Stories