Student Newspaper Wins Online Pacemaker Award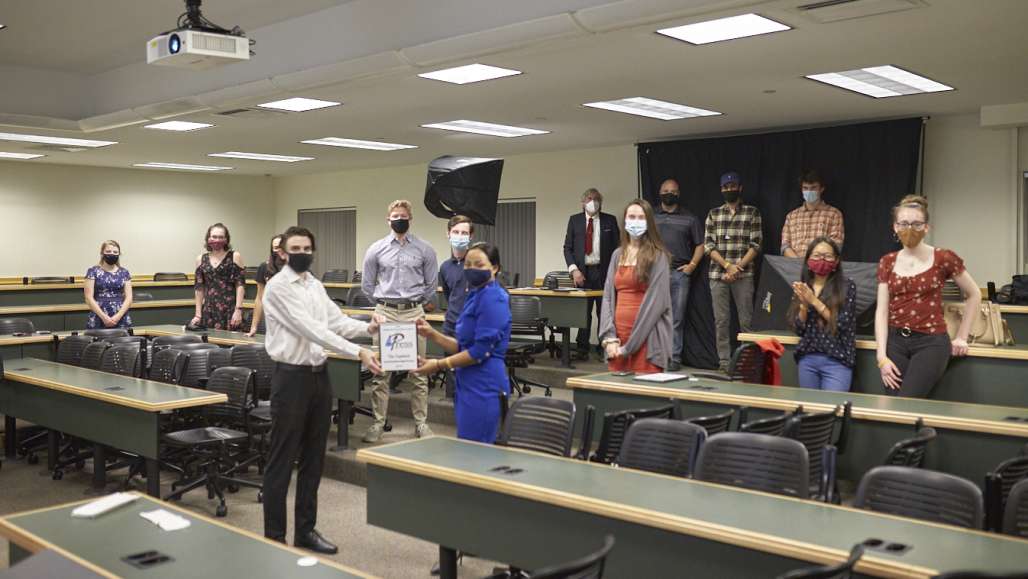 The Associated Collegiate Press honored The Equinox with a 2020 Online Pacemaker Award on Thursday, October 22. Keene State's student-run news site was one of 55 collegiate outlets from across the country that received this award. Entries are judged by teams of professionals based upon coverage and content, quality of writing and reporting, leadership, design, photography, and graphics.
"The National Pacemaker Awards are considered to be the highest honors in the field and is also known as the 'Pulitzer Prizes of student journalism,'" said Puja Thapa '21, administrative executive editor of The Equinox and second place finalist for Best General News Photo Pinnacle Award from the College Media Association. "The Equinox has won this award for four consecutive years. I would like to thank all the past and present editors and staff, and our two advisers, Professor Julio DelSesto and Professor Rodger Martin, for their contributions. Our staff works very hard to make the paper better. Awards like this help us get motivated and feel appreciated."
Pacemaker winners represent the best of the best. "These students work as journalists, not as students. Their work is real and important. I'm honored to be associated with them and their work," said Professor Martin.
Participation in the student-run newspaper is one of the many ways students gain real-world preparation for careers in journalism and publishing. In addition to managing and contributing to the paper, students can get involved in Inside Owl Athletics, the college's sports news recap show, to practice their broadcasting skills both in front of the camera in the studio and behind-the-scenes in the production control room. WKNH, the student-run radio station, is also a great way for students to learn about radio broadcasting.
Check out the student voice of Keene State College by visiting KSCEquinox.com.
Related Stories