Singers from Einbeck, Germany, to Perform with KSC Musicians Oct. 9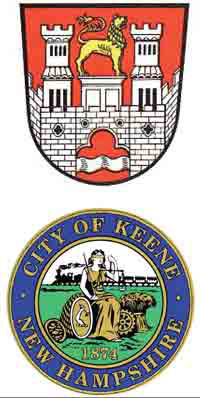 Members from the the Voices of Salzderhelden from Keene's partner city, Einbeck, Germany, are in town this week, and one of the highlights of their visit will be a concert they'll offer with the KSC Chamber Singers and Brass Ensemble and the Chamber Singers of Keene at 7 p.m. on Wednesday, October 9, in the Redfern's Alumni Recital Hall.
KSC's Assistant Professor of Music Sandra Howard, together with Annett Steinberg of Einbeck, will be conducting, and Assistant Professor Heather Gilligan and Lecturer Cheryl Sharrock will accompany on piano. The concert will feature the world premiere of "The Singers" by KSC student composer Miriam Sharrock. This event is free and open to the public.
And please bring a non-perishable food item to donate to the food drive for the Keene Community Kitchen. There will be designated bins in the lobby for your donation. Thanks!
Related Stories