Men's Basketball Team Retains No. 6 National Ranking; Team is Off Until Dec. 30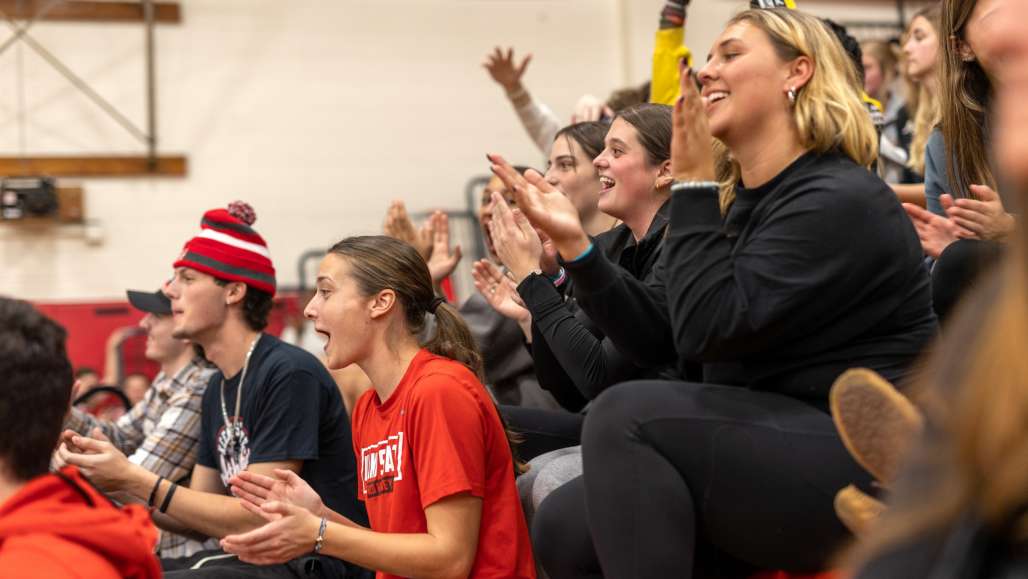 The Keene State College men's basketball team goes into its holiday break holding on to its No. 6 national ranking, following the release of the fourth in-season D3hoops.com Top 25 of the 2022-23 campaign Monday.
The ranking is the highest in program history and the second-best national ranking for a Little East Conference team. UMass-Dartmouth ascended to No. 2 during the 2017-18 season.
Ryan Cain's Owls are off until Dec. 30, when they host Emerson College for a 6 o'clock start.
Keene State has won its first 10 starts and is one of 12 teams in Division III that remain unbeaten.
New No. 1 University of Saint Joseph (Connecticut) is one of those 12 teams, at 9-0. Its scoring margin — plus 24.7 points per game — is best in the nation. The team is in just its fifth season (fourth full season) as its basketball program first launched in 2018-19 with former UConn and Naismith Hall of Fame coach Jim Calhoun at the helm.
A pair of defeats the previous week dropped Christopher Newport University, which had been No. 1 in each of the previous three polls, all the way to No. 7. Williams College is the new No. 2, up a spot, and Middlebury, which plays at Keene State Jan. 16, remained in the top 10, up one spot to No. 9.
Emerson and Middlebury are the only remaining non-conference contests on the Keene State schedule.
The D3hoops Top 25 is determined by a panel of 25 coaches, Sports Information Directors and media members from across the country, and publishes weekly.
The Owls are outscoring conference foes by more than 22 points a game and averaging overall 92.3 points a contest. They are getting offense up and down the lineup, led by Octavio Brito, eighth in the nation in scoring average at 23.8 points per game. Jeff Hunter averages 20. 3 points per game and 12.7 rebounds per outing, which is seventh-best nationally.
Guards Mason Jean Baptiste and Spencer Aronson are combining for 22 points per game and, individually, are shooting at a 40-percent-or-better clip from three-point range.
Click here to view the full and up to date Top 25 poll: https://www.d3hoops.com/top25/men/2022-23/week4
Related Stories