Long-lost Mary Pickford Film to Premiere at KSC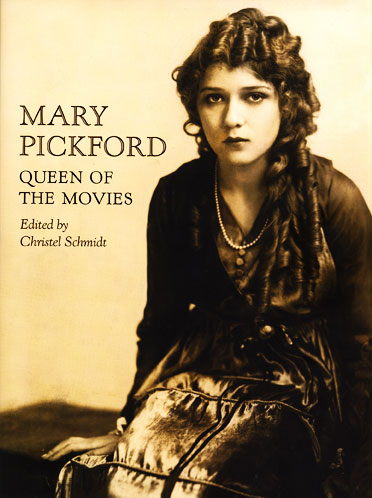 Mary Pickford, known as "America's Sweetheart," was among Hollywood's first superstars. A remarkably talented screenwriter, producer, and actor, she won the hearts of moviegoers across the continent and co-founded United Artists (with D. W. Griffith, Douglas Fairbanks, and Charlie Chaplin) and the Academy of Motion Picture Arts and Sciences. For her monumental contributions to the art of film, the American Film Institute) listed her among the 25 greatest female screen legends.
The Keene State College Film Archives has discovered, among the seven reels of 35-mm film donated a few years ago to the Film Society, Their First Misunderstanding (1911, IMP, 10 mins), a long-lost film written by and starring Mary Pickford. The film is Pickford's first for IMP (the Independent Motion Picture Co.) and the first time she was credited and promoted by name. Realizing the film's importance, the Library of Congress agreed to restore it, and Christel Schmidt, author of Mary Pickford: Queen of the Movies, will be on campus on October 11 to host the world re-premiere of this historic film. The event will take place at 7 p.m. in the Alumni Recital Hall in the Redfern Arts Center. Can't wait? Here's a clip from the restored film.
This important discovery is even making waves in Hollywood, where it was reported in the Los Angeles Times.
Schmidt will also bring Sparrows (United Artists, 1926, 90 mins), Mary Pickford's penultimate silent film, to the Redfern event. This Dickensian tale of orphans living on a baby farm run by an evil caretaker boasts highly stylized sets, including an ominous-looking alligator swamp, and atmospheric cinematography that illustrates the growing influence of German expressionist cinema on American filmmakers in the 1920s. As one of the actress' darker-themed pictures, this is considered by many to be her best.
The evening will include another IMP short, The Dream (1911), also written by and starring Pickford. Like Their First Misunderstanding, this is another domestic drama; both co-star her then-real-life husband, Owen Moore.
The event is sponsored by the School of Arts and Humanities, Film Studies, the Redfern Arts Center, Women's and Gender Studies, and the KSC Film Society. Tickets are $5; admission is free for Keene State students with valid ID.
Related Stories