Kuster, Caruso Will Be Among Honorees at Keene State Commencement May 6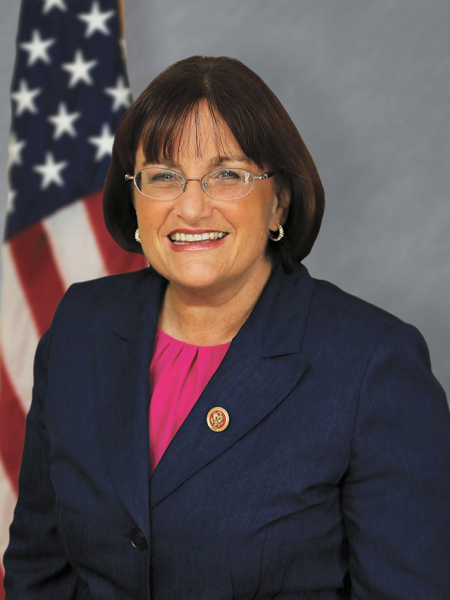 Keene State College will bestow two individuals with special awards and another with an Honorary Doctorate of Humane Letters degree at its annual commencement Saturday, May 6, starting at 1 p.m.
Commencement is held outdoors at the Fiske Quad in the center of campus. President Melinda Treadwell will award associate's, bachelor's, and master's degrees to more than 600 graduates.
Of the three awardees, two have been named: U.S. Congresswoman Ann McLane Kuster, D-N.H., will receive the honorary degree and Dr. Don Caruso, president and CEO of Cheshire Medical Center, will receive the 2023 Granite State Award.
At commencement, the college will recognize a student with the Leo F. Redfern Outstanding Citizenship Award. The recipient's name is confidential until announced. The Redfern Award is the highest award given to a Keene State student.
U.S. Rep. Ann McLane Kuster, Honorary Doctorate of Humane Letters
The college confers this degree each year to an outstanding individual of national and/or international importance whose contributions have enhanced society as a whole or have otherwise brought significant enrichment or benefit to a particular group.
Rep. Kuster won her sixth term in Congress in November, representing the state's 2nd District. Since taking office in 2013, Rep. Kuster has prioritized efforts to facilitate the creation of good jobs and to increase economic opportunity for families. She has also advanced legislation to support the state's business sector. Legislation includes the Community Energy Savings Program Act, the Invest in American Railroads Act, and the National Apprenticeship Act of 2021. In the 116th Congress, Rep. Kuster released her 2020 Jobs and Opportunity Agenda, a blueprint of proposals that she is pushing in Congress to help New Hampshire businesses grow and create more jobs.
Rep. Kuster's political pedigree was formed early. Her late mother, Susan McLane, served in the NH House and Senate for more 25 years and was a pioneer for women in politics. Her late father, Malcolm McLane, was Mayor of Concord, a N.H. Executive Councilor and served as a prominent attorney for more than five decades.
As founder and co-chair of the Bipartisan Addiction and Mental Health Task Force, Rep. Kuster is working across the aisle to address the substance use crisis in New Hampshire and throughout the country and to advance evidence-based approaches to end the opioid epidemic.
A 1978 graduate of Dartmouth College, Kuster was part of the College's third class that included women students. She also earned a degree from Georgetown University Law Center in 1984. She is a member of the American Academy of Adoption Attorneys, and before her election to Congress, she maintained a private adoption practice in which she helped hundreds of New Hampshire families adopt children.
Rep. Kuster and her husband, Brad, an environmental lawyer, live in Hopkinton. They are parents to two sons.
Dr. Don Caruso, Granite State Award
The Granite State Award is awarded annually to a person, agency corporation or foundation that demonstrates outstanding achievement in their field and contributes significantly to the welfare or success of the state.
Dr. Caruso is set to retire in May after more than three decades of service at Cheshire Medical and more than seven years in his current role as the hospital's chief executive.
His leadership position followed a long career in this community, beginning with 10 years as the chair of family medicine at Cheshire, and terms as chief of informatics, associate medical director, and medical director.
Dr. Caruso played an essential role in helping the Monadnock Region plan for and respond to the Covid-19 pandemic. Leading the hospital and helping to lead the community – including constant contact with the College and its response team – Caruso was instrumental in helping to guide the region through an unprecedented health crisis that tested every system and required unrelenting energy and innovation.
Most recently, Dr. Caruso launched a critically important family medicine residency program, to bring more doctors to the area.
He received his MD from New York Medical College.
These awards represent a Keene State tradition that spans more than 50 years and honors those whose outstanding accomplishments reflect the vision and values of the College.
Related Stories