Keene State Garners No. 1 Ranking For Undergraduate Teaching in North Region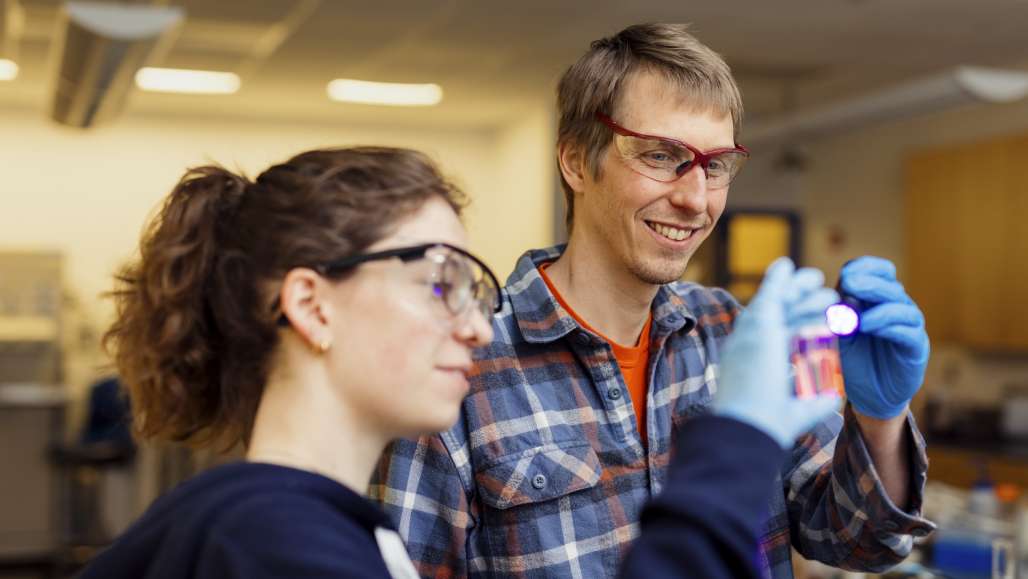 In All, Five Top-12 Rankings By US News & World Report
Among high marks for Keene State College in this year's U.S. News & World Report's annual Best Colleges rankings is a No. 1 position in the Undergraduate Teaching category.
In all, Keene State earned a top-12-or-better ranking in five categories as part of the media company's 2023-24 rankings among regional colleges in the North.
U.S. News & World Report is an American media company that publishes news, consumer advice, rankings, and analysis.
---
Keene State rankings this year include:
Undergraduate Teaching: No. 1
Overall Regional College: No. 12
Top Public School: No. 8
Best Value College: No. 8
Best Colleges for Veterans: No. 5
Additionally, the college was ranked No. 40 for Top Performers on Social Mobility.
---
Regional colleges in the North are in Maine, New Hampshire, Vermont, New York, Pennsylvania, Massachusetts, Connecticut, New Jersey, Delaware, Rhode Island, and Maryland.
The undergraduate teaching ranking focuses on schools whose faculty and administrators are committed to teaching undergraduate students in a high-quality manner. College presidents, provosts, and admissions deans who participated in the annual U.S. News peer assessment survey were asked to nominate up to 15 schools in their Best Colleges ranking category that have strength in undergraduate teaching.
These rankings focus on a very important part of the undergraduate academic experience that is not always directly measured in a college's regular peer assessment survey results or in its overall rank, U.S. News & World Report noted on its website.
Keene State's No. 12 regional ranking was out of 52 regional colleges in the North Region, according to U.S. News and World Report. Colleges are ranked according to their performance across a set of widely accepted indicators of excellence.
The best-value calculation considers a college's academic quality and net cost of attendance for an out-of-state student who received the average level of need-based financial aid. Only colleges ranked in or near the top half of their categories are included because U.S. News and World Report considers the most significant values to be among colleges that are above average academically.
Keene State has an undergraduate enrollment of 2,890 (fall 2022) and utilizes a semester-based academic calendar. The liberal arts college, set at the foot of the city of Keene's downtown, offers more than 40 areas of undergraduate study as well as selected graduate degrees.
Related Stories