Keene State College among 55 Educator Prep Programs Recognized for National Excellence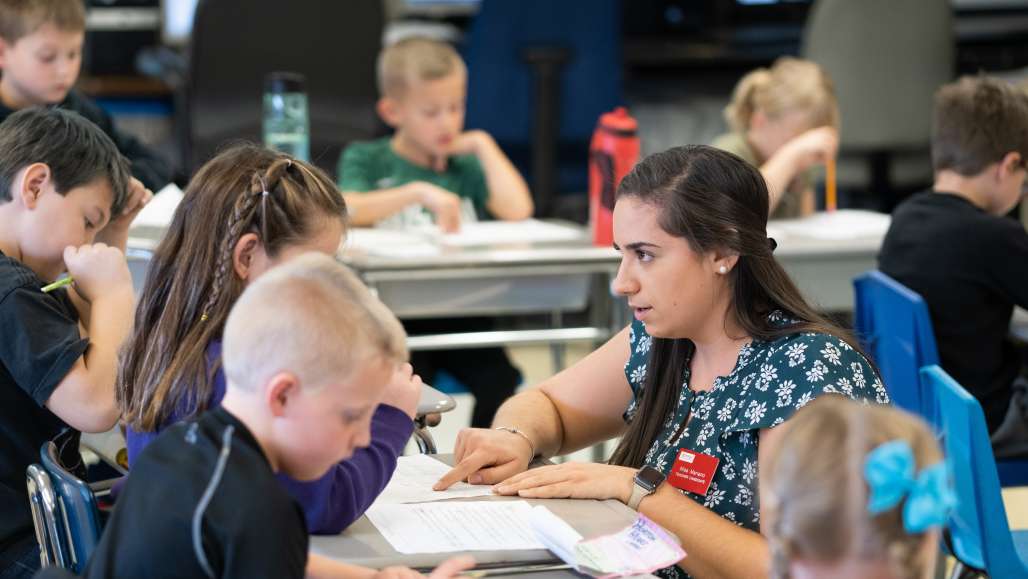 The Council for the Accreditation of Educator Preparation (CAEP) announced that Keene State College is one of 55 providers from 28 states and the United Arab Emirates to receive accreditation for their educator preparation programs. The Fall 2022 review brings to 507 the number of providers approved under the CAEP Accreditation Standards.
The rigorous, nationally recognized standards ensure excellence in educator preparation programs.
Keene State is one of just four New England institutions earning the accreditation this fall. The other three, all in Connecticut, are Albertus Magnus College, Central Connecticut University and the University of Connecticut.
One third of all teacher education programs in the U.S. are nationally accredited.
Keene State has been preparing teacher educators for 113 years, continuously maintaining accreditation recognition since 1954. Aligned to meet accreditation standards, the college's educator preparation programs have designed course sequences that are grounded in evidence, pedagogy, theory and practice. Scaffolded field experiences are developmentally oriented so pre-service teachers grow into professional educators ready to lead their own classrooms.
"Our faculty, staff, students and partnership schools should be very proud of the work they are doing," said Dr. Tanya Sturtz, Director of Educator Preparation and chair of the Education Department at Keene State. "We've set a high bar for our teacher prep program and this important accreditation validates the hard, collaborative work we are doing. This shows that our students and their families are investing in a nationally accredited education program that prepares pre-service teachers to be ready to enter the classroom and to meet the needs of all students."
Accreditation is a nongovernmental activity based on peer review that serves the dual functions of assuring quality and promoting improvement. Recognized by the Council for Higher Education Accreditation, CAEP is a unified accreditation system intent on raising the performance of all institutions focused on educator preparation.
More than 600 educator preparation providers participate in the CAEP Accreditation system, including providers previously accredited through former standards.
"These institutions meet high standards so that their students receive an education that prepares them to succeed in a diverse range of classrooms after they graduate," said CAEP President Dr. Christopher A. Koch. "Seeking CAEP Accreditation is a significant commitment on the part of an educator preparation provider."
Educator preparation providers seeking accreditation must pass peer review of the CAEP standards, which are based on two principles:
Solid evidence that the provider's graduates are competent and caring educators.
Solid evidence that the provider's educator staff have the capacity to create a culture of evidence and use it to maintain and enhance the quality of the professional programs they offer.
If a program fails to meet one of the standards, it is placed on probation for two years. Probation may be lifted if a program provides evidence that it meets the standard.
Providers earning accreditation this fall represent 44 states, the District of Columbia, and Puerto Rico, Jordan and the United Arab Emirates.
Related Stories