Introducing Kids to Art, Literature Through Comics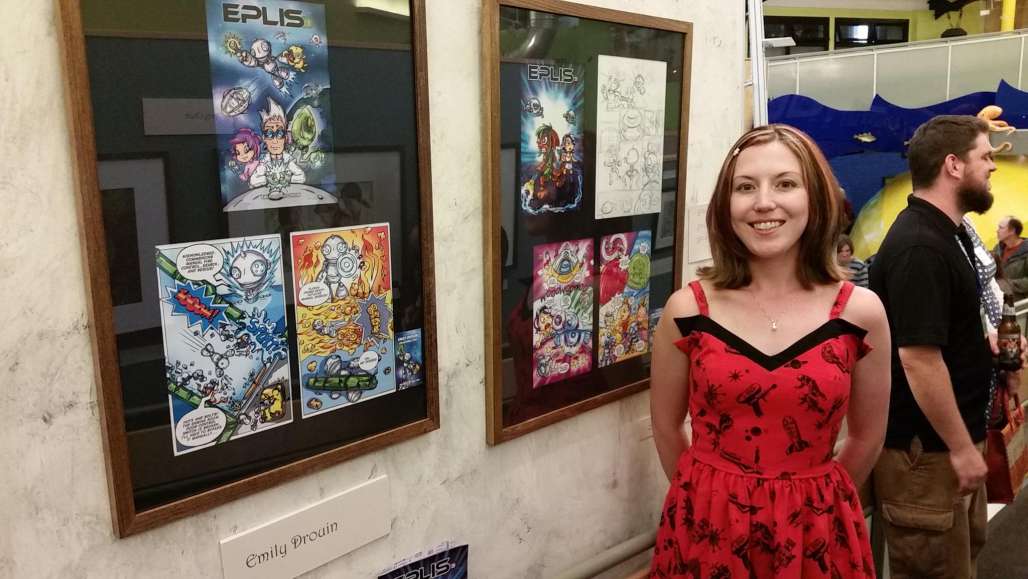 By day, she's a mild-mannered ophthalmic assistant; by night she's a creator of superheroes. Emily (Watts) Drouin '04, a graphic design major at Keene State, is all about promoting art education and literacy through comics. A resident of Raymond, New Hampshire, she attended her first comic con (short for "convention") in 2010, and since then has been creating comic books, including EPLIS, a sci-fi series on which she collaborates with her husband, Jeremy Drouin '03, and Hyperdork, a romantic superhero series, plus coloring and activity books.
For the past four years she has been creating spaces, called Kid Zones, at comic cons for children, and now runs Kids Con New England, the first – and largest – kids comic event in the region. Drouin writes, "I believe that comics are a fun and great way to get kids excited about reading."
Emily's work is online at Eplis Comics, at Emily at Play, and at Kids Con.
Related Stories