In Memoriam: National Heritage Fellow Bob McQuillen '59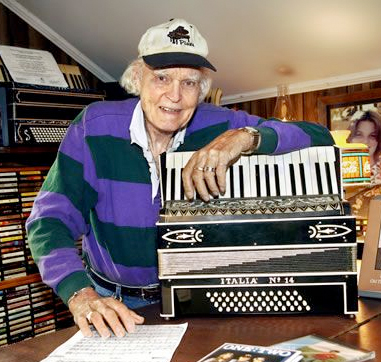 The Keene State community, New England, and the contra dance world is saddened by the passing of NEA National Heritage Fellow Bob McQuillen '59 on February 4. McQuillen, or "Mac" as he was affectionately known, was one of those larger-than-life characters who amassed a wealth of friends and delightful stories around the world. He served two tours of duty with the US Marines, first in the South Pacific during World War II and then in Korea, became a centerpiece in the contradance and folk music communities, had a profound influence on the students he taught at ConVal High School (Peterborough, NH) for 34 years, and composed an estimated 1,500 dance tunes.
Mac, hale and hearty till the very end, drove himself to a local restaurant and suffered a major stroke while he was there. He was rushed to the hospital and died two days later, 29 years to the day that his former wife, Priscilla Jean McQuillen, passed. According to those close to him, Mac was ready to go and had been putting his affairs in order for the past few months. His friends and admirers immediately launched a Facebook page, "Remembering Mac," that quickly filled with wonderful anecdotes and testimonies to his life and influence.
They say you can tell a person's character by the adjectives he or she uses. Watch this dialogue between Associate Professor of Architecture Peter Temple and Mac, where Mac discusses his time at what was then Keene Teachers College, and pay attention to the adjectives he uses.
In 2012, Mac joined a panel of luminaries in the contradance community at the 2012 Flurry Festival of traditional dance and music in Saratoga Springs, NY. If you'd like to know how Mac got into the world of contradancing, here's his story.
And the Peterborough Ledger/Transcript did a great piece about him.
Related Stories