In Memoriam: Kay MacLean H'04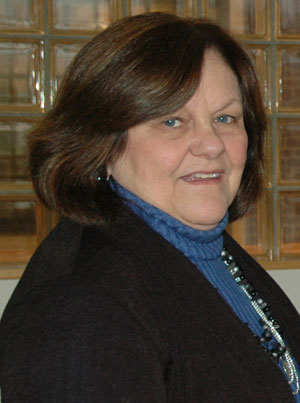 The Keene State community is deeply saddened by the loss of Kay MacLean H'04, the former Assistant Director for Alumni and Parent Relations, who passed away Friday night, March 7. Kay came to work at Keene State in February 1995 and continued until her medical issues prompted her retirement in April 2013. She had a colorful career prior to joining KSC and served as a paralegal, a surgical nurse, and a researcher. She had earned her nursing credentials from Muskegon Community College in Michigan and a BS in Business Administration from Trinity College.
"Kay was an important member of the Alumni and Parent Relations team for more than 15 years," said Patty Farmer, director of Alumni and Parent Relations. "She is loved and admired by hundreds of alumni for her strong ties to the Golden Circle Society membership, Board leadership, and volunteers. She is also well known for her Reunion Weekend leadership and panache with special events. She and her husband, adjunct faculty member and Keene City Manager John MacLean, have shown their devotion as members of the KSC community in many ways."
Kay took great pride in the events she coordinated and in the connections she made with alums. She was a fierce friend, a strong advocate, a tireless worker for alumni interests, and a great representative of Keene State College.
Related Stories