Heidi Welch '96 Honored at White House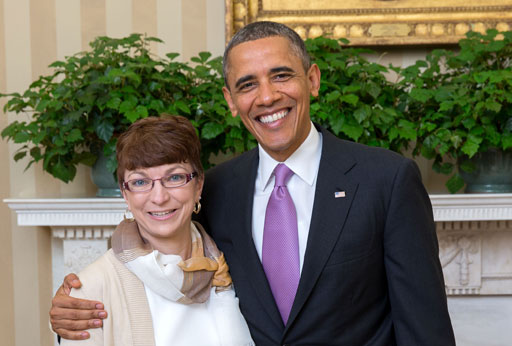 New Hampshire State Teacher of the Year Heidi Welch '96 was at the White House on April 22 as one of four finalists for the Council of Chief State School Officers (CCSSO) National Teacher of the Year award ceremony. Though the award went to Jeff Charbonneau, a 9–12th grade chemistry, physics, and engineering teacher from Washington state, being one of four finalists from the entire country sure is impressive, and we're as proud as we can be of Heidi. A Music Ed. major when she was at KSC, Heidi now teaches 9–12 grade music at Hillsboro-Deering High School in Hillsboro, NH, and is a member of the National Association for Music Education (NAfME), which sent some of their officials to the ceremony to celebrate with her and take some photos. More good news—she'll be back in the Music Department this fall (2013), teaching as an adjunct.
Read more about Heidi's nomination here.
Related Stories