Film Highlights: Alums on Crew of Oscar winner; Student Work Touted at Festival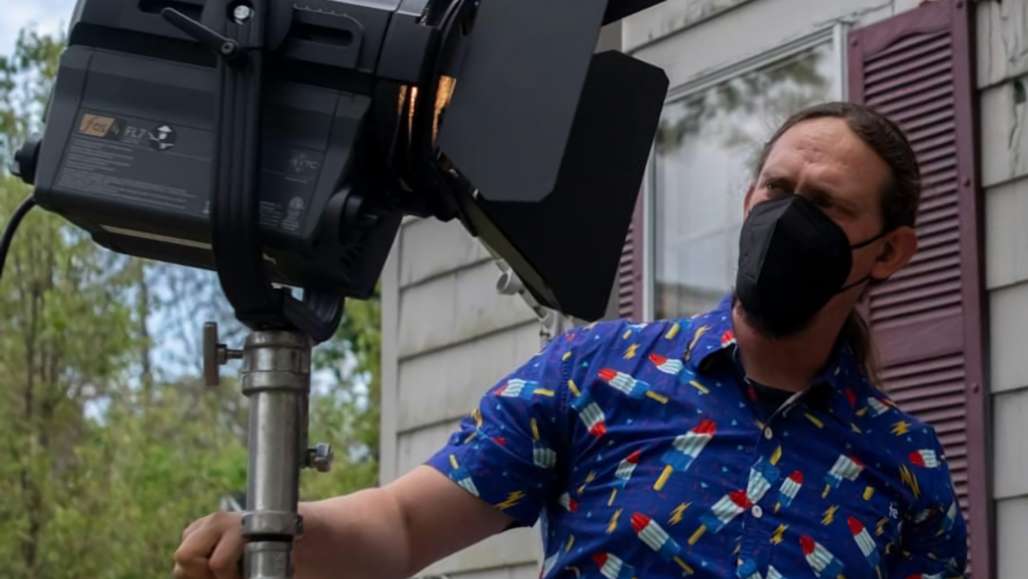 At the 94th Academy Awards on Sunday, March 27, the Best Picture Oscar went to CODA, a film that included as part of its crew three Keene State Film Studies alumni and a former Keene State student.
Gaffer Ben Heald, the one-time student, and technical crew members Ari Gregg '18, Chris Pamula '10 and Alexander Jay Nelson '10 worked on the groundbreaking movie centered on a character named Ruby, the only hearing person in a deaf family. Ruby's desire to be a singer, and a related college opportunity, come up against a responsibility she feels to help prop up a family fishing business. Gloucester, Massachusetts, was the setting for the film.
CODA is the first independently produced and financed film to win the Oscar for Best Picture. It also won Oscars for Best Adaptive Screenplay and Best Supporting Actor, which went to Troy Kotsur.
"It's been absolutely thrilling to see our alumni contribute to the thriving film industry in neighboring Massachusetts," Jo Dery, associate professor of film at Keene State, says. "With CODA's win, we hope to see even more productions come shoot in New England."
Students honored, professor speaks at animation festival
At the 2022 Vermont Animation Festival, the short-animated films of three Keene State students were among those featured. Senior Justin Wood '22 won the Best Stop Motion award at the festival for his animation "Curtain Call Jim" – a great honor! "Curtain Call Jim" is at 29:10 on the festival's highlight reel. http://vtanimationfestival.org or at http://vimeo.com/692241322.
Also screened was the work of two other Keene State Film Studies students, Jack Amadon '22 and Paige Pribilla '24. Justin's film will show at the 2022 Milwaukee Underground Film Festival in April.
Meanwhile, Dery's Artist Talk was the keynote presentation for the event.
Dery teaches Video Production, Sound, Capstone I and II, Career Development in Film and Media, Animation, and works regularly with students to create personalized independent studies.
Related Stories