Fall 2021 Dean's List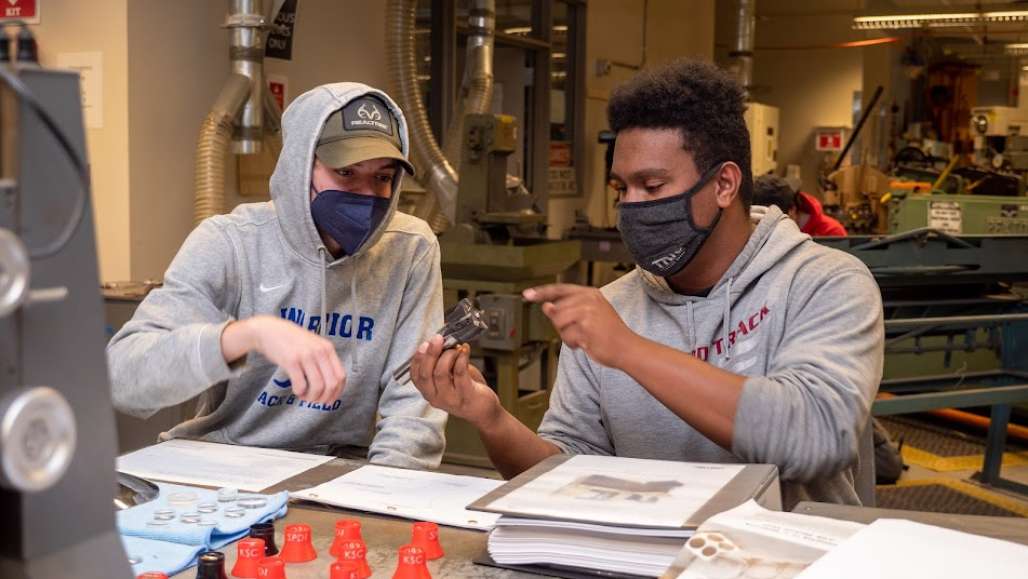 Congratulations to Keene State students who made the fall 2021 Dean's List! To qualify for Dean's List, degree-seeking undergraduate students complete a minimum of 12 credits and earned at least a 3.5 grade point average.
If a student or family member has any questions about the list, please contact the Registrar's Office at kscregistrar@keene.edu.
Jump to Location:
---
Colorado
Monument: Grace Guerin
---
Connecticut
Avon: Kalie Moynihan, Gina Nunziata, Hannah Velasco
Bantam: Christopher Coolbeth
Bolton: Haley Driver, Maya Leete
Branford: Caitlin Odell, Michael Odell
Bridgeport: Sara Agosti
Bristol: Hannah Chadeayne, Madison Cyr, Matthew Glennon, Zachary Martin, Sara Teodoro
Brookfield: Amethyst Van Antwerp
Burlington: Patrick Mitchell
Canton: Brynn Levy, Hannah Sevigny
Cheshire: Rachael Silva
Chester: Rachel Cohen
Colchester: Jamison Lombardi
Cos Cob: Shannon Wills
Coventry: Brody Danielson
Cromwell: Rachel Perry
Danbury: Avery Amalfitano, Tess Hubbard, Jonathan Podlaha
Dayville: Emma Marceau
Deep River: Tyler McCormick
Durham: Charlotte Planeta
East Lyme: Evan O'Connor
East Windsor: Nicole Graczewski, Alyssa Herman
Eastford: Isabel Barrett
Ellington: Lauren Pearce
Enfield: Megan Jamison, Matthew White
Fairfield: Emma Manderville, Emily McCarthy, Samuel Stea
Glastonbury: Kelly Borsotti, Andrew Carroll, Emily Hill, Mallory Warner, Emily Yost
Groton: Mia Price, Ethan Rose
Guilford: William Conover
Harwinton: Cooper Mattiello
Killingworth: Brooke Morman, Michael Morman
Ledyard: Aubrey Moser, Erin Tolles
Lisbon: Sara Cote
Madison: Paige D'Aniello
Marion: Cassidy Herrick
Meriden: Jocelyn Modica
Middlefield: Brendan Dana
Milford: Shelby Vinhais
Monroe: Alexis Woitowitz
New Fairfield: Alexandra Magee
New Milford: Zoe Dreyfus, Alyssa Parsons, Caroline Parsons, Amy Perna
Newington: Taylor St. Michel
Newtown: Veronica Kroha, Sara Miller
Niantic: Grace Catalano
North Branford: Bella Colavolpe, Teresa Palmieri
North Granby: Alyssa Hamilton
North Stonington: Pacey Steele
Northford: Daniel Baldwin
Norwalk: Michael Fiore, William Neschis, Logan Raymond
Oakdale: Riley Brouillard
Oakville: Hannah Mehlin
Old Greenwich: Gage Laufenberg
Oxford: Brad Chevarella
Portland: Nathan Fecteau
Prospect: Brett Petruny, Jordan Williams
Quaker Hill: Eric Silverman
Ridgefield: William Schilero
Rocky Hill: Maggie Gasuk, Rachel Roncaioli
Sandy Hook: Ashleigh Garrity
Seymour: Delaney Fry, Kevin Swierk, Alyson Waldron
Sharon: Ryan Tompkins
Shelton: Abigail Carlson, Alyssa Grosso
Simsbury: Nicole DiPinto, Shaina Gleason, Kyle O'Brien, Brennan Snider
Somers: Erin Rush
South Glastonbury: Brianna Feldman
South Windsor: Michelle LaBonte, James Poolman
Southbury: Morgan Rosen, Emily Winfield
Southington: Shelby Doerfler, Danielle Flynn, Kaylee Gammon, Adessa Noyes
Stafford Springs: Haley Grant
Stamford: Casey Ottaviano, Cristian Robotti
Stratford: Emma Sakowicz
Tolland: Mackenzie Lloyd
Torringron: Emma Sonnati, Paige Cianciolo, Dierdre Noyce
Trumbull: Abigail McDonald, Helen Werner
Vernon: David Cespedes, Cierra Taber
Wallingford: Mia Ferry, Griffin Tiezzi-Clark
Waterbury: Katherine Colgan
West Hartford: William Carson, Olivia Lucas, Christopher Stimson
West Haven: David Anania, Rowan Hebert
West Suffield: Chase Lambert
Wethersfield: Robert Cook, Lexi Munger
Wilton: Lauren Gardner
Woodbridge: Matthew Morbidelli
Woodstock: Kathryn Mason
---
Florida
Melbourne: Alison McLoughlin
Pembroke Pines: Kathleen Gresham
Rockledge: Elizabeth Johnson
---
Georgia
Lagrange: Abbey Crandall
---
Iowa
Ottumwa: Tomas Langland
---
Illinois
Tinley Park: Collin Fair
---
Indiana
Carmel: Sofia Houtin
---
International
Italy (Empoli): Valentina Nardini
Jamaica (Portland): Keino Somers
Nepal (Kathmandu): Slesha Tuladhar
Nepal (Sindhupalchok): Nirmala Tamang
Venezuela (Caracas): Pedro Paez
Zimbabwe (Chipinge): Samuel Khumbula
---
Massachusetts
Abington: Emily Christian, Sara Christian, Anthony Pasciuto
Acton: Sophia Aiello, Kylie Frank, Travis Hamilton, John Holleran, Hannah Landry
Agawam: Theodore Woods
Andover: Katherine Benjamin, Sydney Berry, Kate Murphy, Sarah-Margaret Williams
Ashburnham: Justin Archangelo
Ashfield: Amar Abbatiello
Athol: Aidan DeHays
Attleboro: Robert Aguiar, Samuel Galipeau, Carlie Jamieson, Lillian Porto, Rachel Rainey, Riley Sullivan
Auburn: Michael Collins, Sydney Gemme
Bedford: Shayla Fedele
Belchertown: Kylie Corbin, Daniel Lynch, Jack Mankowsky, Abigail McBride
Bellingham: Marissa Gibbs, Ryan Rotigliano
Bernardston: Autumn Flagg
Bolton: Anna Austin
Boxford: Patrick Cowhig
Braintree: Julia Biggins, Caroline Grieve
Brewster: Taylor Hurd
Bridgewater: Allison Clougherty, Anna Langner, Rachel Spear
Brookfield: Matthew Sweet
Byfield: Alexandra Kennedy
Charlton: Emily Butkus, Meaghan Casey, Emily Gelardi, Alyssa LaPan, Sarah Popsuj
Chelmsford: Hannah Macallister
Cheshire: Kristen Wilczak
Chicopee: Nolan Kazalski, Julia Martins
Concord: Paula Vasiliadis
Dalton: Joseph Willson
Danvers: Adam Bridgeo
Dracut: Jodi Mercier
Duxbury: Emma Bishop, Erica Eisner, Kelly Sivak
East Falmouth: Genevieve Josephs
East Longmeadow: Alexis Ralph
Erving: Brynn Tela, Sabrina Petrowicz
Fall River: Jaelin Jang
Falmouth: Kara Dumais, Paige Pribilla
Feeding Hills: Ruby Chenevert
Fitchburg: Christian Brassard, Rainie Sinkus
Foxboro: Michael Collins
Framingham: Anna Bertolino, Hannah Laskosky, Nicole Parra, Emily Rogers
Franklin: Alanna Bazegian, Tyler Farrow, Ryan Lucier, Sydney Robinson
Garner: Michael Minns, Kai Tippawong
Georgetown: Justin Tkaczek
Gill: Chelsea Parzych, Olivia Whittier
Grafton: Henry Cummings
Granby: Benjamin Laliberte
Greenfield: Bernard Monkiewicz
Groton: Caleb Brennan
Groveland: Amanda Davies, Jacob Dickson, Anna Polcari
Hadley: Hailey Boisvert
Halifax: Madison Coffey, Kendall Healey
Hamilton: Reed Miller
Hampden: William Raffaele
Harvard: Leah Carlson, Lela Festa, Cathleen Klem, Nicholas Lee
Harwich: Benjamin Hayden, Julia Messinger
Haverhill: Peyton Chesky, Sarah Cote
Holliston: Shelby Gimblett
Hull: Julia Tramontana
Huntington: Everett Warner
Ipswich: Reilly Coughlin
Lexington: Megan Conners
Littleton: Emma Hamilton, Timothy Kelleher
Longmeadow: Carly Joyal, Josephine Sarno
Lowell: Sarah Ames, Paige Carey
Ludlow: Alexis Zina
Lynn: Cameron Isbel
Mansfield: Harry Biedermann, Allison Kelliher
Marlborough: Francisco Fialho, Elise Lowe, Meghen O'Brien, Larissa Rodrigues
Marshfield: Anthony Fonseca, Gretchen Moore, Madison Mosca
Marstons Mills: Lauren Simmons
Maynard: Nicole Jones, Alexander Orcheski
Medfield: Kathryn Enos, Katelyn Pelkey, Jay Woodard
Medford: Nicholas Scafidi
Medway: Sophia Macrina
Melrose: Darwin Anderson
Methuen: Jenna Limperis, Nicholas Napolitano
Middleton: Analisa Palla
Milford: Sophia McFetridge
Millbury: Olivia Dusoe
Millers Falls: Tess Hunter
Millis: Daniel Scanlon
Montgomery: Megan Wright
Natick: Brian Reese
Needham: Nathaniel Duke, Gina Vizard
New Salem: Ava Paine
North Andover: Nicole Dumont, Caitlin Howard
North Easton: Madeline Fox
North Grafton: Kayla Kearin; Sebastian Virmalo
North Reading: Leah Ferrazzani
Northborough: Derek McCormack, Kendall Page, Nicholas Redden, Matilda Rowe-Bond
Northfield: Aiden Gries
Norton: Jamie Walsh
Norwell: Grayson Blanchard, Cole Casper
Norwood: Timothy Wagner
Palmer: Norah Ayers, Caitlyn Merrigan
Paxton: Ashley Stewart
Peabody: Jacob Bettencourt
Pembroke: Lauren Fabian, Anna Furtney, Haile Wagner
Pepperell: Casey McCarthy, Benjamin Szum
Quincy: Sarah O'Donovan
Reading: Christopher Lanzi
Rutland: Abigail Charlonne, Ryan Montalto
Sagamore: Chase Broadway
Salem: Samantha Caulfield
Sandwich: Erin French
Seekonk: Kelley Shanahan, Lauren Shanahan, Robert Strycharz
Shrewsbury: Gabriella Fraser, Julia Guidi
Somerville: Miranda Haddock
South Deerfield: Zachary Leno, Emma Wood
South Egremont: Jacob TenBroeck
South Hadley: Murphy Fitts
South Hamilton: EmmaRose Frontierro
South Weymouth: Aidan Hally
Southborough: Matthew Walker
Spencer: Jordan DeFosse
Springfield: Brianna Metellus
Sterling: Casey Brown; Shea Hauver
Stoneham: Haley Clapp, Nicholas Feliciano
Stow: Isabella Angelone
Sturbridge: Jillian Arello
Sutton: Victoria Allen, Shannon Blanchard, Nathan McCracken, Leo Tufts
Swampscott: Molly Delaney
Swansea: Alexandra Lacy
Tewksbury: Caesar Barboa, Sofia El Hakim, Jack Sutherland, Eric Talbot, Gavin Thomasset
Topsfield: Kylie Scalli
Townsend: Ryan Taylor
Tyngsboro: Sydney McCarty, Kinley Sullivan
Uxbridge: Melissa Brochu, Abby Cohen, Hannah Jones
Wakefield: Allison Calnan, Zachary Murphy
Waltham: Rachel Boudreau
Ware: Andrea Borelli
Wareham: Skyla Carrasquillo
Watertown: Rachael Stokes
Webster: Emma McQuiston
West Newbury: Ryan Meehan
Westwood: Michael Bullen
Weymouth: Anthony Serino
Wilbraham: Carson Murphy
Wilmington: Lauren D'Angelo, Michael DuCharme
Winchendon: Alyssa LaBrack, Leah Pelkey, Kiley Young
Winthrop: Sydney Mignosa
Worcester: Elizabeth Folsom
---
Maine
Acton: Meredith Rickard
Auburn: Madison Samson
Benton: Kiana Joler
Berwick: Isabella April, Sharon Barry
Buxton: Hattie Skvorak
Durham: Alyssa Myron
Falmouth: Devin Pike
Gorham: Vanessa Berrill, Molly Murray
Hampden: Chloe March
Harrison: Breahna Jenkins
Lincolnville: Natalie O'Neil
Nobleboro: Natalie Burns
Northport: Kaitlyn Duffelmeyer
Raymond: Lindsey MacDonald
Ripley: Jayce Alvelo
Rockport: Jill Freitag, Piper Pavelich
Saco: Noah Jalbert, Emma Pinette, Jackson Sawyer
South Portland: Patricia Ciampi
Thomaston: Tobias Mergendahl
West Enfield: Melissa Richard
York: Ella Hovde, Madeline McKie
---
Michigan
Davison: Kelsey Harper
---
Minnesota
Northfield: Cordelia Etter
---
North Carolina
Swansboro: Kyleigh Eyl
---
New Hampshire
Acworth: Sergio Pritchett
Albany: Thomas Murphy
Alexandria: Carter Davis, Duncan Farmer
Alstead: Samuel Cotton, Erin Rose Devanney, Andrea Elsesser, Taylor Elsesser, Emily Heath, Jada Howard, Reilly Lessard, Hunter Oberst, Chloe Vogel
Alton: Devanee Guruge, Jasmine Jordan
Alton Bay: Caitlin McCracken, Isabella Norman
Amherst: Korey Bryant, Kristina Clay, Nathan Dinwoodie, Alexander Dube, John Fisher, Dawson Hamele, Daniel Herrero, Nicholetta Hitt, Paige Karavas, Jacob Lacaillade, Lila Morgan, Kaileigh Row, Brady Rudolf, Benjamin Shapiro
Antrim: Emily Adkins, Clara Colby, Juliet Hunt, Jeremy Koutroubas, Emily Voorhees
Ashland: Khalilah Abdul-Jabbar
Atkinson: Amber Farrell
Auburn: Dilyn McColligan
Barrington: Raymond Mills
Bath: River Baker
Bedford: Miles Bruno, Austyn Clangm, Chelsea Gerali, Joshua Koehler, Matthew Lavin, Maya Mahoney, Oscar Munoz Franco, Richard Scott, Autumn Stavenger
Belmont: Aurora Couto, Alexa Rolfe
Bennington: Samantha Donahue
Berlin: Jace Arsenault
Bow: Mason Lane, Amanda Marshall, Kayleigh Marshall, Corinne O'Flaherty
Brentwood: Sydney Johnson, Mikayla Shaw, Samantha Taylor, Trinity Young
Bristol: Isaiah Dokus, Naomi Wade
Brookfield: Abby Corneau
Brookline: Savanna Bent, Grace Blaisdell, Kaitlyn Ferdinand, Mia Moore, Gabrielle Paquin
Campton: Lauren Petrycki
Candia: Kelsey Ansara, Ethan Koch
Charlestown: Alyssa Becker, Cailyn Brochey, Robert Lincourt, Natalie Loubier, Cecilia Murray, Connor Riendeau, Tristan Spencer
Chester: Ray Laventure, Christopher Perfetto, Jordan Travers,
Chesterfield: Teagan Bissell, Samantha Shapiro, Karl Sturm
Chichester: Annika Stone
Claremont: Julia Belaire, Hannah Costa, Jasmine Gleason, Loren Howard, Samuel Larareo, Molly McNulty, Mars Rivera, Meghan Wilson
Colebrook: Chase Hurlbert, Keaton Lord
Concord: Joshua Adams, Elena Babushkina, Jeremiah Barry, Simon Foisey, Min Miller, Ngongo Mungeta, Serena Munro, Alexandre Quinn, Dorsa Razi, James Sarette, John Taranovich
Contoocook: Colby Quiet
Danbury: Sadira Dukette, Cadence Anne Loos, Shyann Seymour
Danville: Alyssa Rollins
Deerfield: Brandon Comire, Paige St. Peter
Derry: Mia Bellavance, Joseph Binette, Joshua Fellows, Abigail Jordan, Nicholas Morrow, Brianna Nolan, Jason Perry, Owen Pica, Jackson Turni
Dover: Samantha Baker, Wyatt Codd, Jacob Favolise, Emma Goodridge, Grace Hallett, Erin Van Hise
Dunbarton: Autumn Boisvert
East Kingston: Joshua Berthel
Enfield: Nicholas Gaskin, Morgan Longley
Epping: Victoria Comerford, Cameron Osgood
Exeter: Rebecca Bloomberg, Ryan Bloomberg, Lillian Chase, Connor Henry, Cartwright Nelson, Lydia Trahan
Farmington: Katie Martineau
Fitzwilliam: Samuel Elkins, Alec Laflamme, Aurora Mastro, Zachary Punch
Francestown: Jakob Rupp
Fremont: Benjamin Friedman, Aiden MacDougall
Gilford: Cloe Boucher, Josey Curley, Ian Gardner
Gilmanton: Alexis Boisvert
Gilmanton Iron Works: Ashley Levis, Hunter Sanborn
Gilsum: William Sargent, Jaydah Talmadge
Glen: Noah Gaudette
Goffstown: Noah Charron, Allyson Crisa, Amanda Dovas, Garrett Easton, Alana Lehouillier, Austin Taylor
Gorham: Julia Langlois, Emma Stephenson
Grantham: Deven Ferguson, Abby Lacey, Selena Legacy
Greenville: Zachary Barthel
Groveton: Khaley Styles
Hampstead: Joseph Aiello, Gavin Chaisson, Zachary Lizotte
Hampton: Andrew Cropper, Jacqueline Poirier, Theodore Rockwell
Hampton Falls: Julianna Soucy
Harrisville: Juniper King, Jo Pancake, Sarah Trabucco
Henniker: Richard Phipps, Riley Young
Hillsboro: Christopher Cook, Sabrina Gatlin, Mara Grady
Hillsborough: Brooke Bustead, Savanna Demsey
Hinsdale: Kirstin Ames, Garrett Behan, Leopold Fleming, Alexis Johnson, Margaret St. John
Hollis: Ryan Gryniewicz, Hunter Hudzik, Teagan Hudzik, Katelyn Sova
Hooksett: Autumn Grabas, Smriti Gurung, Aara Jensen, Coleton Labonville, Abigail Nelson, Holly Norton, Brooke Richards, Trevor Senecal, Curran Wood, Amy Yee
Hudson: Deena Berube, Samantha Ducharme, Josie Eichler, Georgie Gentile
Jaffrey: Joseph Blood, Ian Hamblen, Dakota Jackson, Ava Mazzone
Keene: Emilyann Ashford, Adam Audet, Nickolas Baker, Faith Barbieri, Megan Bianco, Katelyn Boomgarden, Petr Bowles, Margaret Cahoon, James Chevalier, Chai Cotton, Melody Crist, Peter Daugherty-Miller, Brianna Davis, Jonathan Dejesus, Danielle Dexter, Brian Dunleavy, Emily Evans, Megan Ferm, Wyatt Ferrando, Ethan Fisher, Stephanie Fullmer-Smith, Grace Furlong, Isabel Garcia, Kody Gray, Michael Grueter, Kasey Gyr, Sarah Hildreth, Rowen Hopkins, Calvin Hunter, Gavin Key, Karrie Kosakowski, Jerrika Latham, Madelyn Leonard,Kayli Lord, Miranda May, Emily McBride-Sakal, Lucas Mohr, Lillie Morgan, Scott Nay, Keegan O'Brien, Angeline Pahl, Caitlin Parkany, Isabella Patterson, Brandon Peddle, Madelaine Phaneuf, Logan Phillips, Serena Poulin, Victoria Reynolds, Emma Rueter, Benjamin Russell, Casey Schmidl-Gagne, Kieren Seavey, Abigail Sislane, Timothy Stockton, Caitlin Swiger, Damien Thane, Zoey Vichko, Benjamin Weisberg, Rebecca Williams, Tyler Young,
Kensington: Allison MacDougall
Kingston: Asmita KC
Laconia: Devon Howe, Noah Mousseau, Alyson Von George
Lancaster: Katelin Rodden, Colby Stinson
Lebanon: Angeleena Davis, Alex Littlefield, Jennifer Lopez
Lee: Carissa Miller
Lempster: Andrew Bouwkamp, Rebecca Fagga
Litchfield: Elizabeth Breton, Jenna Dusseault, Kelsey Pease
Littleton: Vitheavy Barton, Kaitlin Horner, Isabelle Horsch, Marcos Silveira, Victoria Thompson, Maisy Will
Londonderry: Hannah Alback, Eric Brown, Meghan Brown, Maxwell DesRosiers, Marlena Dwyer, Anthony Federico, Kimberly Garian, Sarah Gerardi, Ashley Griffin, Kyle Groulx, Samantha Heinrich, Sarah Heinrich, Meghan Jackes, Zachary Malcolm, Alexis Marx, Andrew Michaud, Zachary Rheault, Ryan Severn, Katie Sullivan, Olivia Sullivan, Maxwell Tsekrekas
Loudon: Alina Longver, Jacob MacDuffie, Kaliana Palhof
Lyme: Rosemarie Webster
Lyndeborough: Chloe Grace, Emeria Longval
Madbury: Mercedes Jewell
Madison: Aleecia Dodd
Manchester: Trevor Adams, Kiernan Alati, Monique Arguien, Hannah Curdie, Danisha DeHut, Benjamin Dionne, Gavin Fitzpatrick, Gonzalo Galvez, Johanedcy Gonzalez Baez, Catherine Gorman, Yasmina Hinkle, Ryan Hueber, Miles Johnstone, Ashlyn Labrecque, Sydney Litchfield, Jolie Mailloux, Clara Mbasisya, Alexandrea Mercer, Noah Munroe, Hannah Olmstead, Zeynab Osman, Nicholas Park, Larkin Quinn, Yakeline Quiroz Arambula, Emma Rico, Riley St. Amand, Anthony St. Germain, Peter St. Germain, Mela Wujcik, Janina Zienkiewicz
Marlborough: Ryan Ainsworth, Sarah Bollinger, Clara Fisher, Moses Fisher, Emma Golden, Logan Hood, Nica Morris, Sarah Newell, Thomas Patterson, Caeley Sibley
Meredith: Nathan Sleeper
Meriden: Sierra Winand
Merrimack: Gregory Dovas, Sara Getchell, Jillian Rivers, Mya Schipilliti, Kourtney Wall, Allison Zannoni
Milford: Kathryn Anderson, Mason Arseneau, Maddison Bernard, Olivia Blanchet, Autumn Ciardelli-Zaryckyj, Allison Davis, Eva Goodwin, Emma Gray, Riley Matthews, Nathan Nelson, Alexander Vance, Madeline Waris
Milton: Nathaniel Bridges
Mont Vernon: Samuel Henry, Genevieve Steenhoek
Moultonborough: Madison Glazier, Rio Del Sol Vasquez Billin
Munsonville: James Cucchi, Avery Holbrook
Nashua: Alyssa Alfano, Jacob Alger, Emma Alvarado, Joshua Bailey, Kayla Barrett, Hannah Bennett, Anthony DiVito, Melissa Field, Lily Flynn, Sarah Grindrod, Amelia Guarino, Caden Hedquist, Holly Hujsak, Sierra Kanser, Benjamin Katz, Jaime Knutson, Elizabeth Kopicko, Julia LaFlamme, Teraysa Majewski, Ainsley Mazerolle, Jillian McDonnell, Marianne Mederos, Aaron Mellin, Jazlynn Mota, Jamie Parker, Samantha Parks, Julia Perry, Laysha Roberts, Michael Rossetti, Rebecca Sampson, Liliana Senecal, Kayana Thomas
Nelson: Emily Tucker
New Boston: Bretton Lassonde, Anna Mullins
New Ipswich: Seth Bienvenue, Andrew Szmauz
New London: Jaclyn DeAngelis, Maya Stadler
Newbury: Alexis McConnell
Newmarket: Alexandra Buinicky, Alena Curry, Dominic Scarponi
Newport: Grace Brown, Haley McNamara, Brittany Mills, Anne Richards, Alexandra Richardson, Jaeda Rochford Hague, Seamus Wibben
Newton: Chloe Cina, Hannah Ehlers, Caroline Fuller, Brittney Thompson
North Conway: Rhiannon Hacking
North Hampton: Molly Clouthier, Jennifer Freedman, Daniel Humer, Deyvn Robin
North Sutton: Mary Meagher
North Swanzey: Mariah Langley, William O'Brien
North Walpole: Jakob Newell, James Ronning, Mary Ronning, Olivia VanCott
North Woodstock: Brandon Harrington
Northwood: Hannah Halka
Nottingham: Ryan Bevins
Ossipee: Joshua Lowton
Pelham: Ethan Boisvert, Eric Brodie, Katelyn Fisher, Allison Newey, Abigail Provencal, Bradford Rideout, Lindsey Rolling
Pembroke: Taylor Beaudoin, Sophia Brasley, Emma Parker, Kaylea Platt
Peterborough: Kristiana Dibble, Cole Heinselman, Eric Impallomeni, Kathryn Moorehead, Jeffrey Seppala, Adam Zett, Jared Zett
Plaistow: Zachary Peabody, Lauren Savina, Kiana Sconsoni
Plymouth: Nicholas Aprilliano, Molly Edmark
Portsmouth: Jordan Kroitzsh
Raymond: Scott Philibert
Richmond: Hayden Budzik, Brooke Lash, Alexander Royce, Alicia Thayer
Rindge: Benjamin Burnett, Andrew Gorgoglione, Breana Lloyd, Monica Muhonen, Brent Smith, Joseph Wiley, Christopher Panagiotes
Rochester: Hannah Bieniek, Haley Butler, Frances Callaghan, Andrew Capello, Zachary Keenan, Talyn McGarrity, Nathanael Roth
Rumney: Annabelle Koutroubas
Salem: Kathryn Arcidiacono, Kacie Blanchet, Meredith Harvey, Collin Morton, Anna Raymond, Emma Raymond, Christopher Reilly, Bryan Trudel, Christopher Trudel, Christopher Wilson, Kaitlyn Wilson
Sanbornton: Courtney Barnes, Kathryn Long, Philip Nichols
Sanbornville: Cameron Stinchfield
Sandown: Morgan Lewis, Owen Slyne
Sandwich: Rowan Heard
Seabrook: Zachary Marsh
Spofford: Courtney Carbonaro, Makayla Frazier, Megan Rogers
Springfield: Jackson Kulacz, Sian Wheatley
Stoddard: Caelin Burr, Jacob Carroll
Stratham: Courtney Chouinard, Frances Dintino, Emma Wheeler
Surry: Alyssa Bartlett, Emma Bartlett, Olivia Clinkscale, Taylor Letourneau, Emma Whittemore
Swanzey: Kaitlin Baptista, Alyssa Belval, Cameron Boucher, Brittany Desrochers, Andrew Doubleday, Megan Holbrook, Taylor Jackson, Benjamin LaFreniere, Madison Lechlider, Jiana Lotito, Talee Messenger, Breanne Morin, Sarah Mucci, Nicholas Pearson, Russell Robinson, Jaden Sanders, Kathryn Schnyer, Abigail Snow, Meeghan Somerset, Sebastian Swartout, Samantha Tomer, Brandon Waters
Temple: Christopher Clark, Ian Labelle
Thornton: Lily Derosier
Troy: Iain Tremblay
Walpole: Julia Badders, Erin Donovan, Zoey Luopa, Nat Wood, Benjamin Wullbrandt
Warner: Thor Brayshaw, Maxwell Phillips
Washington: Laura Botelho, Kirsten Luba
Weare: Spencer Grant, Madison McDonald
West Chesterfield: Grace Cappella, Aaron Hudon, Destiny Martineau, Rian Soucia, Addison Treat
West Lbeanon: Christopher Backes, Benjamin Begin
West Swanzey: Noah Nason
Westmoreland: Harry Ackerman, Rhiannon Jarvis, Madelyn Miner, Emma Priebe
Whitefield: Alexis Hansen, Haley Lincoln
Wilton: Samuel Blanchette
Winchester: Raekwan Traverse
Windham: Jeremy Bartley, Avery Coelho, Joseph Duffin, Kristlynn Hunt, Michael Kearney, Olivia Lonardo, Lily Perkins, Zachary Perry, Reilly Salvador, Laura Sandman, Katelyn Smith, Robert St. Laurent
Wolfeboro: Seanan Logan
Wolfeboro Falls: Adrian Champagne
Woodstock: Madison Chase
---
New Jersey
Dumont: Monique Nyonly
Park Ridge: Grace Di Meo
Succasunna: Dove Bazewicz
Winfield Park: Daniel Parrillo
---
Nevada
North Las Vegas: Lyndon Prayer
---
New York
Amsterdam: Liam Bell
Blue Point: Savanna Brady
Brewster: Haile Ratajack
Brooklyn: Mark Barrett
Burnt Hills: Meghan Lepel
Canajoharie: Benjamin Field, Samantha Field
Clifton Park: Angela Dominelli
Croton on Hudson: Riley O'Hanlon
Delmar: John Amadon
Elizaville: Dean Ruzich
Gansevoort: Meagan Maloney
Garrison: Eli Stein
Greenfield Center: Casper Jamison Hayner
Greenwich: Daniel Brierley
Highland Mills: Pamela Huepler
Katonah: Gregory Esposito
Lagrangeville: Frank Manfredi
Mahopac: Fiona Acton
Mount Kisco: Harrison Paletta
Nassau: Dillon Mensing
Pearl River: Reagan Fleming
Poughkeepsie: Alexa Hurley
Putnam Valley: Kyle Carroll
Queensbury: Cameron Giordano
Southampton: Kyla Culver
Southold: William Mullen
Yonkers: Gianna Zanchelli
---
Pennsylvania
Wayne: Lilah Demmy
York: Isabel Hitchner
---
Rhode Island
Bristol: Benjamin Harley, Peter Labonte, Peyton Perroni
Charlestown: Elle Lyons
Coventry: Joseph Barter, Melissa Ray
Cranston: Julia Mitchell
Cumberland: Alison Brochu, Sarah Brochu, Grace Garry
East Greenwich: Morgan Massaro
Exeter: Madison Gubata
Greenville: Anna Logan
Hope Valley: Justine Rios
Jamestown: Wyatt Daft, Kailin Froberg
Johnston: Warren Goolgasian
Middletown: Emma Rochefort
Narragansett: Leicier Jones
North Kingstown: Lauren Lindberg, John Naughton, Dylan Spearow
Richmond: Emma Hughes
Riverside: Skyla DaSilva
Smithfield: Ashley Ferragamo, Grace Robitaille
Wakefield: Maxwell Duff
Warwick: Kian Dowling, Ashley Seel, Miranda Vermette
West Greenwich: Stella Melchione
West Kingston: Keely McCue
West Warwick: Tyler Grandchamp
Woonsocket: Dylan Greenberg
---
Tennessee
Brentwood: Emilia Toth
Johnson City: Melanie French
---
Texas
Mansfield: Meghan Simoneau
Weatherford: Chantel Salas
---
Vermont
Arlington: Erin Kopeski
Bakersfield: William Cribb
Barre: Lauren Allen, Alyssa Wilcox
Bellows Falls: Halle Dickerson, Emma Perkins, Jacob Roll, Paxton Santorelli
Bennington: Garrett Currier, Gabe Schatz
Brattleboro: Alisa Arroyo, Olivia Reil, Bailey Saddlemire
Brownsville: Hannah Wood
Cavendish: Tierra MacLean
Chester: Alexandria Pippin
Chittenden: Rylee Burgess
Colchester: Kelsey LeClair, Lucas McClanahan
Dummerston: Lauren Fenstermaker, Kristin Goddard, Timothy Lahey
Enosburg Falls: Lauren Clark
Essex Junction: Cindy Dong, John Hale, Olivia Ploof
Florence: Nathaniel Hudson
Glover: Autum Perron
Guilford: Chulie Vinton
Huntington: Larson Butler
Ludlow: Hope Kelley
Manchester Center: Hannah Dworkin
Milton: Jenna Bouchard, Cody Hyldburg, Jessica Wells
Montpelier: Grace Hardaker, Eli Oliver, Sylvan Williams
Mount Holly: Hailey Pierce
Newfane: Hannah Sheppard
Newport: Victoria Young
Norwich: Gavin Koehler
Pawlet: Rebecca Montaufray
Perkinsville: Adam Stapleton
Pittsford: Joshua Beayon, Patrick McKeighan
Randolph: Angelica Gaulin
Saint Albans: Cooper Cioffi, Cailyn Luman
Shelburne: Fiona Noonan
South Burlington: Joseph Geremia
South Strafford: Jackson Ray
Springfield: Rachel Ells
Swanton: Sydney Bergeron
Townshend: Hannah Petronic
Underhill: Emilia Rowe
Vergennes: Guinevere Brownell, Sophie Hatch, Robert Kenfield
Vernon: Melia Allen, Camden Haskins
Waitsfield: Ethan Holcomb
Waterbury: Marcus Bueti
West Rutland: Amanda Deppert
Westford: Lance Aiken
Westminister: Jordan Hutchinson, Molly Potter
Williston: Davis Allen, Jaden Rogers, Josephine Sinopoli
Windsor: Tate Hurd, Victoria Sauer
Related Stories