Congratulations Skylar Curtis, Keene State 2021 Graduate!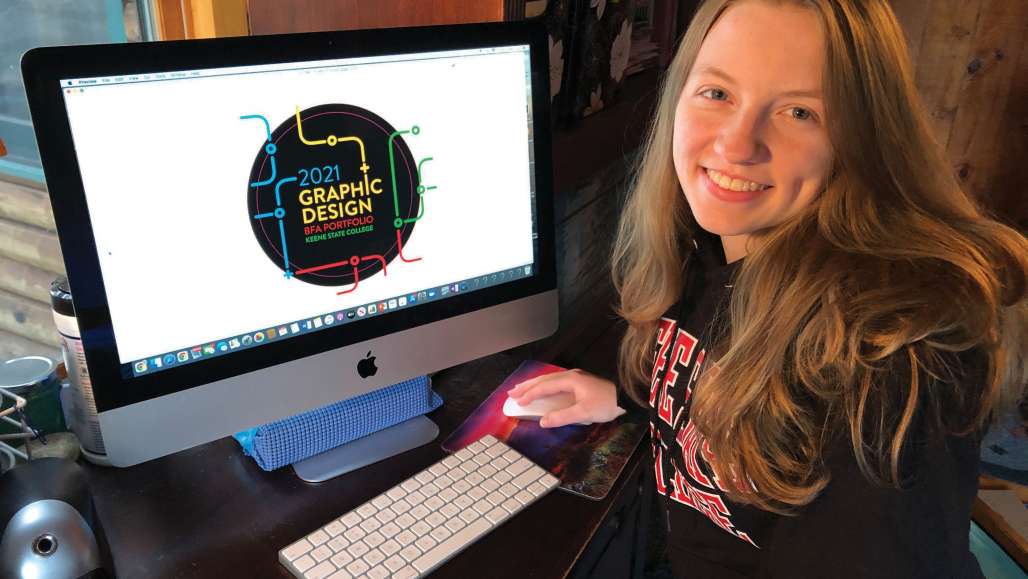 Skylar Curtis, BFA, Graphic Design, with a Minor in Studio Art
When Skylar Curtis was a little girl, her grandmother (a Keene Teachers College graduate) and other relatives always encouraged her creativity. In eighth grade, Skylar learned about graphic design as part of a tech-ed class, and realized her love for art could someday translate into a job. After high school, Manchester Community College gave her a good technical base, and then her transfer to Keene State brought her to where she is today: graduating with a 4.0 GPA and a growing portfolio encompassing graphic design, painting, product design, identity work and branding, and photography.
"At Keene State," Skylar said, "I could explore my own style and skills in a more expressive way. I strive to communicate a visual message, and I want my work to be socially responsible, to make a positive difference in the world." Courses in women's and gender studies inspired her to combine her interest in social justice with her interest in art. For one graphic design project on magazine production, she created a layout that used an National Public Radio interview with author and feminist scholar Chimamanda Ngozi Adichie.
This semester, Skylar has been working as the Redfern Arts Center's graphic design assistant, and has designed most of the posters for the season, including the College's Evening of Dance poster, as well as some new limited-edition membership merchandise.
Skylar is evaluating several opportunities for internships leading to jobs in her field, hoping to find a congenial working environment where she will be part of a design team. She will be showing her work at Keene State's Design Portfolio on May 7.
Related Stories