Allison Newey '23 Pursues Passion for Conflict Reconciliation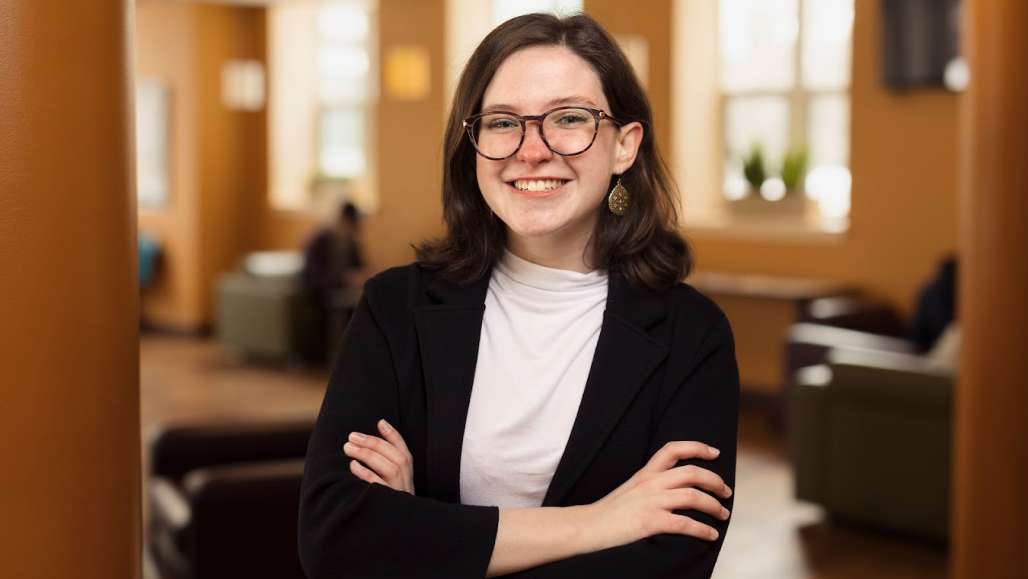 Education and Firsthand Experience Foster Passion for Conflict Transformation
Allison Newey '23 is wasting no time putting her new degree to work. With a double major in Holocaust & Genocide Studies (HGS) and Political Science, and minors in International Studies and Theatre Arts, she is serving as a teaching assistant for the HGS 2023 Summer Institute. This fall, Allison will pursue a master's degree in Conflict Transformation and Social Justice at Queen's University Belfast in Northern Ireland.
Allison's interest in foreign service was fueled by a semester abroad at Freie Universität Berlin, Germany in 2022, where she could study the Holocaust in a place that had been directly impacted by it. In Berlin, she volunteered with Berlin Arrival Support, a student-led organization that helped Ukrainian refugees. "I could not just stand by, so I decided to contribute and do my part to help," she says. "During this semester, I learned about the history of the Holocaust and dealt with humanitarian issues first-hand." The following academic year Allison obtained an internship with the U.S. State Department and U.S. Embassy Kinshasa (DRC) which she describes as transformative. "This internship opened my eyes to a career in the foreign service and was the perfect intersection of my interests in policy analysis and conflict analysis."
She is the recipient of both the Susan J. Herman award, presented by the Cohen Center for Holocaust and Genocide Studies for leadership in promoting Holocaust education and genocide awareness, and the Hildebrandt Award, given in recognition of excellence in Holocaust Studies.
Allison's attitude toward education and the opportunities she had at Keene will undoubtedly empower her to serve the international community in invaluable ways moving forward. "Learning was not an obligation but an immense privilege for me, and Keene State fostered my love for learning and my desire to further my education. It equipped me with the skills necessary to be an active, engaged, and empathetic global citizen."
Related Stories