Keene State Alum Nominated for National Assistant Principals Award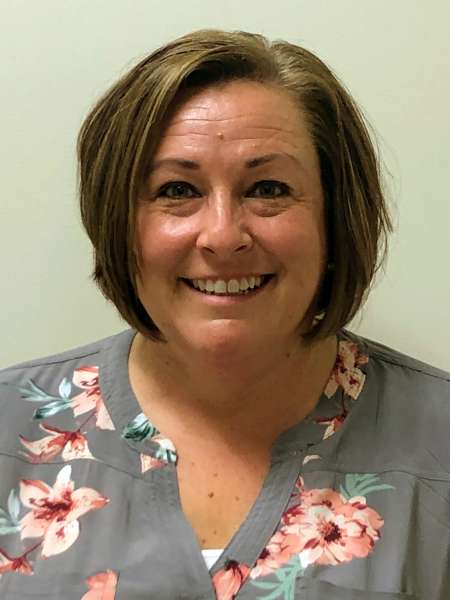 Jessica Dyer '97 came to Keene State with a personal philosophy she wanted to follow throughout her career: make connections and nurture relationships. This attitude helped propel her to be named Maine's 2021 National Outstanding Assistant Principal by the National Association of Elementary School Principals (NAESP).
After coming to Keene State to study elementary education from Corinna, Maine, Jessica began building relationships when she started working with young students in her methods classes. "I really blossomed at Keene State when I got into the methods courses. That's why I wanted to be a teacher - because I love children. Once that happened, I knew it was exactly what I was supposed to be doing," said Jessica, whose time at Keene State was filled with lessons that prepared her as much as possible to teach.
Her love for teaching and developing relationships continued as she went back to her home state of Maine to teach first at Palmyra Consolidated School and then at Hartland Consolidated School. During her time teaching, Jessica spent a lot of time being part of the community in addition to being a teacher.
"I have always been very dedicated to both my students and the community I work in, so I don't consider my responsibility to just the school, but also as an ambassador of the school in the community," Jessica added.
Since 2014, Jessica has been the assistant principal at Ridge View Community School in Dexter, Maine. Her tenure has included helping the school and her students navigate the tumultuous year of 2020 and the COVID-19 pandemic.
Her work at Ridge View earned her the attention of both the principal and superintendent of schools, who nominated her for the National Outstanding Assistant Principal of the Year award and urged her to promote herself as a candidate, which requires extensive documentation and self-reflection to be considered.
After being selected as the winner for 2021, the NAESP cited Jessica's "leadership and laser focus on advocating, nurturing, and sustaining a school culture conducive to student learning and professional growth" as the epitome of what the NAESP expects of those in assistant principalship.
This is high praise as 2020 was a trying year for any assistant principal. The year required creative and critical thinking to shepherd students through a brand-new paradigm of elementary education. "I worked hard to make the right choices and do the right things for the kids, so it feels very affirming to be recognized like that," said Jessica of the work to help make 2020 go smoothly at Ridge View.
While she may not be directly teaching in the classroom, Jessica is still making relationships at Ridge View, including the hire of new teachers. She hired Peter Powers '19, a fellow Keene State alum to teach at Ridge View.
When asked what advice she'd give to education majors currently at Keene State, Jessica emphasized nurturing relationships. "I would just like to tell the students how important relationships are. You can read all the theory you want but none of it matters if you can't build relationships with students and parents," Jessica shared.
Related Stories