Keene State Alum Wins Teacher of the Year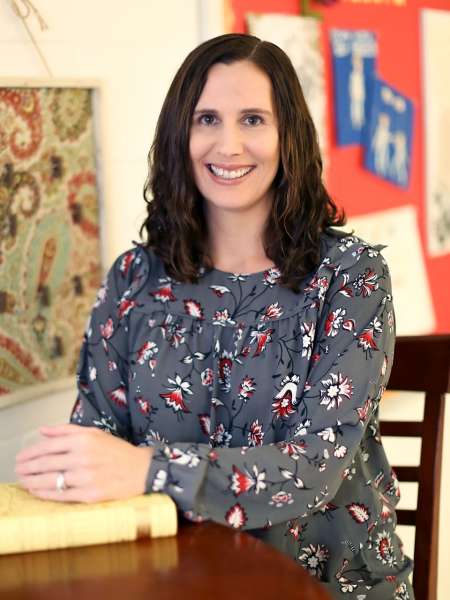 Jessica (Santos) Younghouse received the Forsyth County Schools' Teacher of the Year award this year. Her teaching career started in 2001 at Nashua High School as an English teacher and she now teaches at North Forsyth High School in Cumming, Georgia, where she has been since 2006. Jessica graduated in 2001 with majors in secondary education and English.
To become Teacher of the Year for her school's district, there is a three-tiered process that includes an application, essays, a classroom video, a five-minute speech, and a 45-minute interview. The candidate with the combined highest score is honored with the award. During her acceptance speech, Jessica expressed her gratitude for her hard work. "I am a success story. I think all teachers are. Somewhere during our formative years, someone inspired or helped us through trying times. We realized the significance of that impact; by paying it forward, we are showing our thanks and appreciation to those individuals," she said in her speech. Jessica was the first in her family to attend a four-year college.
When Jessica began her college search, she had her choices narrowed down to three schools. However, after touring Keene State's campus and meeting some of the professors, she fell in love with the school, its programs, and the town of Keene. To this day, she says, "there are some professors who have impacted me so greatly … the life lessons I've learned from them helped define who I am as a teacher today."
As a first-year at Keene State, she originally wanted to study environmental science. However, after she took a water safety instructor course as an elective, she realized her passion for teaching and helping others. Jessica explained the act of teaching as powerful, adding, "that kind of turned the corner for me. Being able to teach daily and just seeing the difference it makes when you take the time to teach somebody and they understand it… I live for that."
Jessica believes that Keene State prepared her for a successful career in education. Speaking about one of her professors, "she pushed all of us to achieve. She helped us to navigate the classroom and apply what we were learning." Describing another experience with a professor, "She kind of saw something in me that I didn't see at the time."
When giving advice to students pursuing education majors, she emphasizes the importance of building strong relationships with professors, mentors, and colleagues. She says, "sometimes when you're younger, figuring out your major, and what you're good at, you need somebody to help you." The mentorship process is something she sees as fundamental when pursuing a career in education. From learning different classroom strategies from one another to learning how to handle certain situations between parents and students, being able to look up to a veteran teacher as a guide is an important tool for success.
-By Hailey Harding-Rogers '20
Related Stories