Film Alumnus Edits Netflix Show "Jeffrey Epstein: Filthy Rich"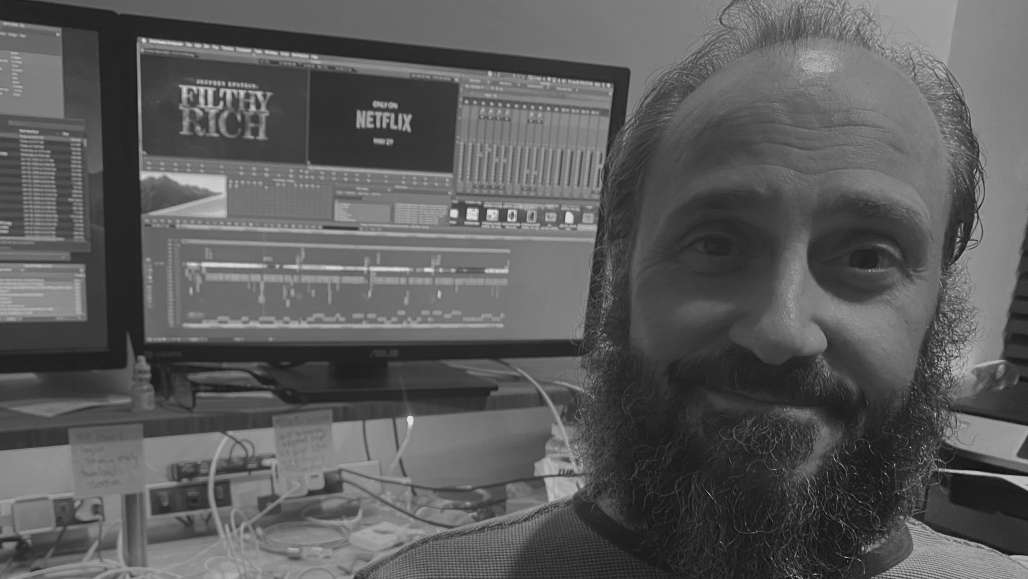 James Steelman '96 is using his Film degree from Keene State in the fast-paced, competitive world of television production. Working as a freelance editor, James edits video, dialogue, "natural sound" such as environmental and incidental sound that is recorded along with dialogue, music and sound effects. He works with one or more producers, as well as a network or streaming platform, to find and sequence all necessary media to create the finished work. One of his most recent projects was "Jeffrey Epstein: Filthy Rich", produced by Radical Media in New York City for Netflix.
"I am perhaps most proud of my involvement with the Jeffrey Epstein production. It was extremely challenging for a number of reasons, and took a team of editors nearly a year to complete. Despite the challenges, all members of the team recognized the importance of the work, and put forth tremendous effort and energy to get the job done," said James. "Although I have a certain amount of creative influence over the work, it is invariably a collaborative effort. Our efforts on the series have been rewarded with a very high viewership from Netflix around the world, as well as recently winning a Critic's Choice Real TV Award for Best Crime/Justice Series."
James started his professional editing career in Los Angeles 11 years after graduating from Keene State, by working on a low budget weekly entertainment news show for a small broadcast market in Sweden. He relocated to New York City where he landed a semi-permanent position on staff with Leftfield Entertainment. Since then, he has continued to work for a number of production outlets in New York, including Peacock Productions at NBC, and he now has more than 50 production credits on his resume. During the past year, he was an editor on four productions, including the Epstein project.
His education at Keene State set him on his way to where is he is today. "Through Keene State College, I scored my first ever freelance job as an assistant editor on a low budget independent feature in Vermont. The project was shot and edited on 16mm film – this early discipline has absolutely been a factor in the success I've enjoyed working on digital editing platforms to this day," said James. "The faculty was excellent and the experience was exciting and rewarding. The film program also offers a yearly festival for film students to showcase their skills, and it was the first time I experienced seeing my work while sitting in an audience and observing their reactions. It was both exciting and fun."
As for advice for young filmmakers, James said, "Equipment that once seemed unattainable is now available in our pockets. Today's young filmmakers can find their audience more easily than ever before as well, thanks to platforms like YouTube. My advice is to practice. Show your work to others. Learn from their feedback. And keep practicing. Visual storytelling is more challenging than it may appear – you need to work well in teams. Importantly, no matter how daunting it all may seem, never give up. The rewards are there for the determined and passionate people who put in the work, and refuse to quit."
Other projects that stand out for James are "Tiny House Nation" (seasons 1 and 2) for the FYI network, "Billy The Kid: New Evidence" for National Geographic, and "Headliners: Robert F. Kennedy" for MSNBC.
Related Stories