Keene State Builds on Programs for Diversity and Equity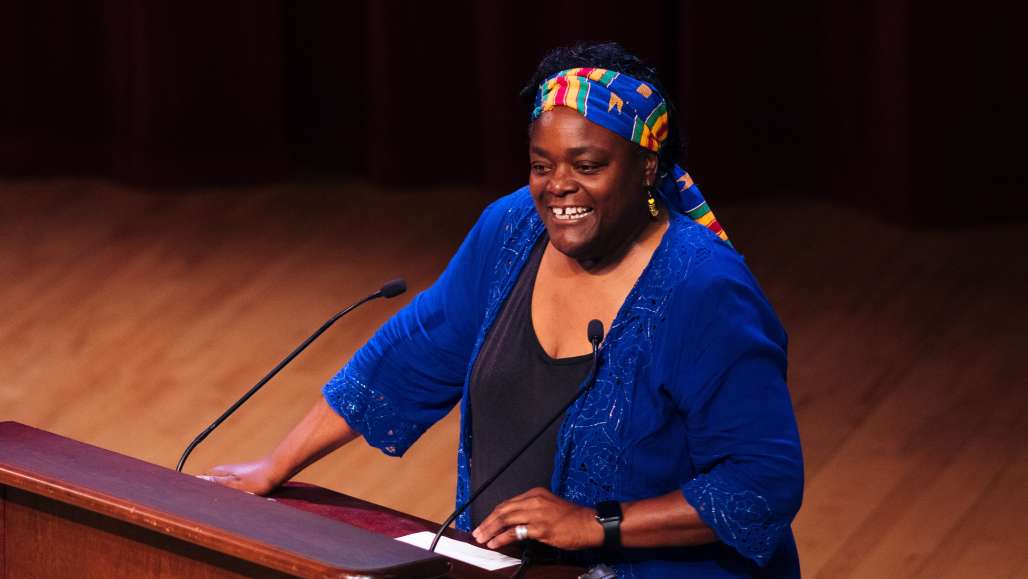 The State of New Hampshire has taken steps to address inequity and racial injustice. As part of this effort, Keene State College Associate Vice President for Diversity and Inclusion Dr. Dottie Morris is offering her perspective to statewide and community discussions. Dr. Morris leads Keene State's Diversity and Multicultural Office, which is dedicated to serving students from all diverse backgrounds.
Dr. Morris serves on Governor Chris Sununu's Advisory Council on Diversity and Inclusion, and Governor Sununu recently appointed Dr. Morris to serve on a statewide COVID-19 Equity Response Team. The Equity Response Team is developing ways to address the disproportionate impacts of the COVID-19 pandemic and to a plan of action for the state. City of Keene Mayor George Hansel also appointed Dr. Morris as co-chair of a new racial justice committee that is dedicated to addressing racism in the city.
"Now, more than ever, we need to take a much deeper look at how each one of us may be contributing to injustice and inequity, no matter how innocently or unintentionally we may do this. We can help one another come together as a community and a country – it's our opportunity and obligation as a society. Keene State holds a great responsibility as a public college to help this happen, and I know our college community is ready to embrace change and move us forward through all of the work we are doing together this fall and long into the future," said Dr. Morris.
At Keene State, faculty and staff are working with Dr. Morris and her dedicated staff to build on the college's programs. By fall 2020, Keene State will:
Start a bias reporting system that will allow students, faculty and staff to report bias through an online form, with follow up on the report within 24 hours.
Create a Bias Response Protocol for Residential Life with input from students, faculty and staff. This will allow for Residential Life staff to address reports of bias in on-campus living spaces faster, and more effectively.
Begin a working team of faculty, staff, and students who will assess bias incidents that are reported and will decide what to do next.
Include more race and gender activities, conversations, and training into our Welcome Days at the beginning of the year, as well as in Orientation programs and first-year courses for the newest Keene State students.
Start a college-wide review of all policies to address any vulnerabilities to bias.
Provide new equity and diversity training for all faculty and staff.
Related Stories