Honorees of 30th Annual President's Outstanding Women of NH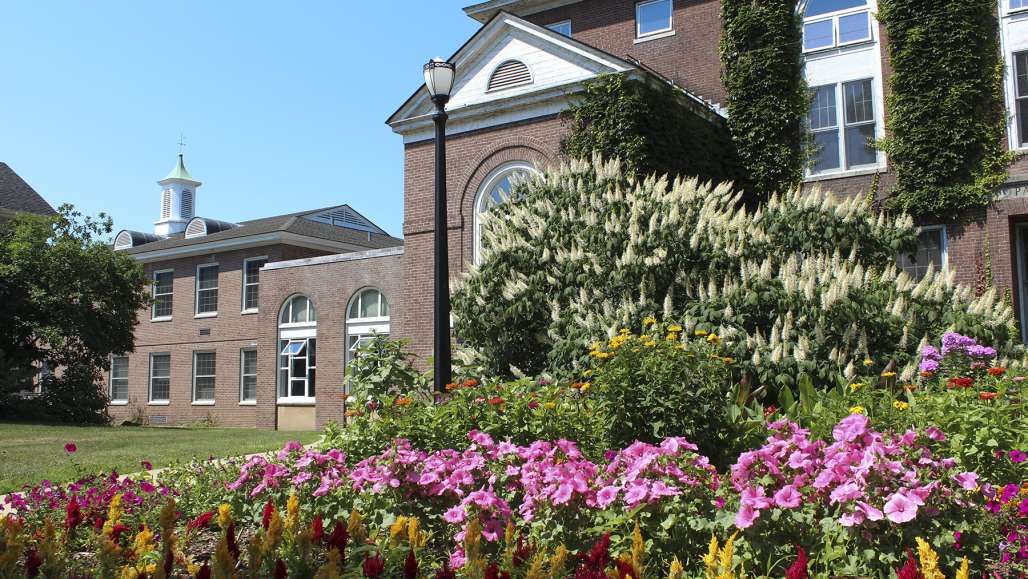 Keene State College is pleased to share the honorees for the 30th annual President's Outstanding Women of New Hampshire awards. This year's national theme for Women's History Month is Valiant Women of the Vote. The College is celebrating amazing women on the state, region, and college levels who have worked to secure political rights, specifically voting rights, for women and disenfranchised groups. The award ceremony is free and open to the public. It will be held on March 5 at 6:30 p.m. in Norma Walker Hall, Alumni Center at Keene State College.
The College is delighted to announce that the following women will be recognized:
State of New Hampshire Awardee: Ms. Liz Tentarelli
Ms. Tentarelli is the president of the League of Women Voters of New Hampshire, a direct descendent of the National American Women's Suffrage Association. Ms. Tentarelli carries on the great legacy of the suffragists, and the work of her organization is wide-ranging, from providing voter service and educational programs, to studying issues affecting a variety of citizens and advocating for effective change at the state and local levels. Most recently, under her leadership, the League has focused on helping voters understand the new domicile requirements that were passed into law last year. She has also spearheaded studies on access to educational opportunities and female incarceration – issues related to voting and political rights.
Monadnock Region Awardee: Ms. Patty Little
Ms. Little has worked as the Chief Elections Officer and City Clerk in the City of Keene for more than 40 years. She has worked tirelessly to further the democratic process to ensure that free and fair elections are open to all. She increased voter participation by conducting voter drives at elder care facilities, institutions of higher education, and low-income housing complexes. With her, the City of Keene has carried out more than 80 local, state, and federal elections. Her quiet efficiency and tremendous dedication make her a truly outstanding woman of New Hampshire.
Keene State College Faculty/Staff Awardee: Dr. Judy Reed
Dr. Reed is faculty emeritus at Keene State College. She has worked diligently to secure full rights for refugees through her work with two organizations: Keene Immigration and Refugee Project and Project Home, an organization whose goal is to bring individuals from foreign lands to Keene. She has been working to secure safe havens for women and their children struggling through the asylum-seeking process. She is helping families stabilize their lives legally, financially, and socially in the Keene region. The end goal is that these people find a path toward full citizenship, including the right to vote. Dr. Reed's work in supporting and helping future Americans contributes in important ways to the healthy functioning of this democracy.
Keene State College Student Awardee: Ms. Victoria Bergstrom
Ms. Bergstrom received three separate nominations, all of which spoke to her immense energy, commitment, and leadership skills. During the 2016 elections, Ms. Bergstrom focused her energies on getting women in rural areas of the state to vote. She also volunteered at the naval station in Newport, RI, to encourage service personnel and their families to vote. She has worked with ethnic and linguistic minority voters in Louisiana and was in the Netherlands for the 2019 European Union parliamentary elections, working in Northern Holland to increase voter turnout. She has also worked in Senegal with women and LGBT+ communities trying to promote political dialogue despite censorship. All of this work is extremely impressive, and directly supports voting rights.
Congratulations to this year's President's Outstanding Women of New Hampshire honorees!
Related Stories